Meet The LCDA Team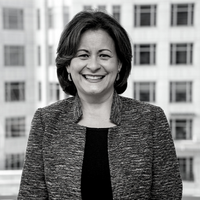 Esther Aguilera
President and CEO
Esther is President and CEO of the Latino Corporate Directors Association (LCDA) where she influences some of the most powerful companies by bringing together accomplished executives at the pinnacle of corporate leadership to advance diversity in the boardroom. She is a corporate governance expert, and is executive producer of the LCDA Board Leaders Convening covering leading governance trends. Esther contributes corporate governance, ESG, and DE&I expertise serving on the Advisory Council of the NACD Center for Inclusive Governance, the Board of Directors of the Thirty Percent Coalition, the Board of Advisors of the Latinx Executive Alliance, as well as serving as an advisor to another half a dozen leading organizations.
Esther has worked in leadership positions with the nation's most powerful leaders in the U.S. Congress, the Executive Branch, Corporate America, and the not-for-profit sector. She is a proven leader who brings a 30-year record of successfully executing strategic business plans to drive organizational effectiveness, growth, and impact.
Drawing upon this unique cross-section of experiences, she is a sought-after thought leader who has delivered numerous speeches and presentations for diverse audiences, including Bloomberg Equity Summit, The Financial Times' ODX conference, NACD NXT TownHall, CNBC's Equity & Opportunity, among others. She has contributed to stories on tier one news outlets from CNBC, Bloomberg, WSJ, NYT, CNN, and the SF Chronicle, among others.
She received the Alumni Seal Award for Service to Community from her alma mater, Occidental College. Most recently, recognized by Al DÍA News Media as the 2021 Person of the Year, ALPFA 2021 50 Most Powerful Latinas, and Hispanic Executive 2021 TOP TEN Lider, among others. She has a BA in Public Policy from Occidental College, Los Angeles, CA, and completed the Harvard Corporate Governance Executive Program in 2005.
---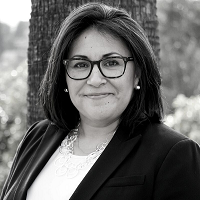 Carmen Joge
Vice President, Programs and Operations
Carmen joined LCDA in 2017 to support the board governance work of the association and help design and launch the LCDEF BoardReady Institute (BRI) program. She brings over 25-years of experience in board governance, leadership and organizational development experience to LCDA. Carmen also has extensive program design, strategic planning and public policy experience. Prior to LCDA, she was with the Congressional Hispanic Caucus Institute (CHCI) for over 17 years and served as their VP of Executive Affairs. Before that, she was Senior Policy Analyst with UnidosUS (formerly NCLR) overseeing their civil rights portfolio. Carmen is an alumnae of CHCIs premiere public policy fellowship and served as a past Chair of the Center for New Communities (C4NC) board, a nonprofit organization in San Antonio that runs Early Head Start programs. She graduated with honors from the University of California, Santa Cruz, with a Bachelor of Arts in History and Politics and attended American University for her M.A. in Public Administration.
---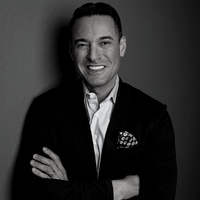 Oswaldo "Ozzie" Gromada Meza
Vice President, Member and Talent Services
Ozzie brings 10 years of direct corporate experience and 5 years of entrepreneurial experience. He developed his expertise in boutique and Fortune 50 organizations. Prior to joining LCDA, Ozzie was an intelligence lead at JamesDruryPartners, a leading board advisory services firm, where he focused on aligning C-level executives backgrounds with Board of Director opportunities. Earlier in his career, he supported the executive recruiting team and spearheaded the build-out of the first talent intelligence team at Allstate Insurance. From this work, he was awarded the Special Libraries Association Business and Finance Impact Award in 2013. Known for innovation, Ozzie has been a speaker on trends in talent intelligence, regionally and nationally. He has been a member of Strategic and Competitive Intelligence Professionals and past participant of the Hispanic Alliance for Career Enhancement Leadership Academy. Ozzie holds a B.S. in Information Systems and an M.S. in Library and Information Science from the University of Illinois at Urbana-Champaign. Ozzie and his husband are the proud parents of twins and enjoy traveling.
---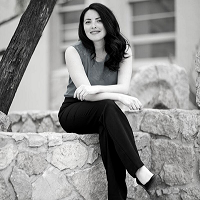 Monique Navarro
Associate Vice President, Marketing and Communications
Monique brings awareness of the mission of LCDA and its members to the forefront of conversations around diversity in board governance and the C-suite. She is recognized as a leader in communications, having worked in corporate, political, and nonprofit communications across the nation. She brings a 19-year record of success executing comprehensive communications plans to amplify brand awareness and create measurable growth and impact. Previous roles included leading marketing, public relations, and media strategy for large-scale campaigns. She also has led successful campaigns for bond initiatives, voter engagement, voter protection, and has extensive experience with legislative research, tracking and analysis, and public education efforts. She has a Bachelor of Arts in Multidisciplinary Studies: Mass Communications/Media Studies; Political Science; Social Sciences and graduated summa cum laude from the University of Texas at El Paso (UTEP) and attended UTEP for her M.A. in Strategic Communications: Rhetoric and Writing Studies.
---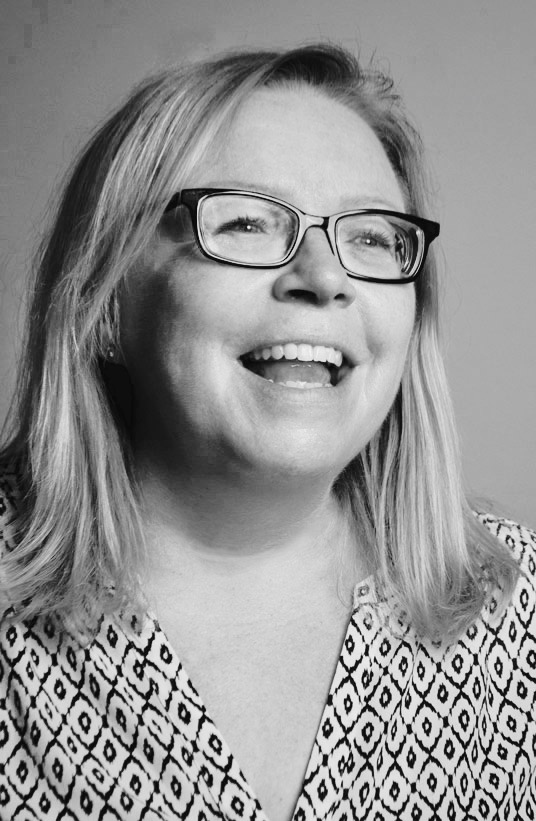 Wendy Sturley
Associate Vice President, Engagement and Events
Wendy brings more than 20 years of association executive experience to LCDA. She has a wide range of experience with organizational management, event management, membership, publications, marketing, and communications in associations that range in size from 10,000 to more than 100,000 members. Wendy most recently served as the Vice President for Marketing, Communications, and Membership at the International Society for Pharmaceutical Engineering (ISPE) and, prior to that, Senior Director of Marketing at the Endocrine Society. Previous positions included roles as the Director of Membership and Marketing at the Society for Neuroscience and Associate Director for International Marketing at the American Association for the Advancement of Science (AAAS) which publishes Science magazine. Wendy holds a Bachelor of Arts in English Literature from Taylor University. While working for Science magazine, Wendy lived in the United Kingdom for seven years and traveled extensively, a pursuit she continues to enjoy with her husband and son.
---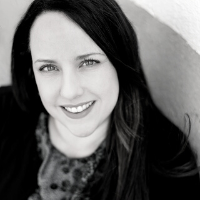 Elizabeth Bille
Director, Demand and Advocacy
Elizabeth is an experienced leader in government affairs and civic engagement with a demonstrated history of working in the health wellness and advocacy industry. Skilled in nonprofit capacity building, language access, advocacy, civic engagement, government, congress, and immigration. Strong professional focused on policy, legislation and community engagement. Previously served as Texas Director of Civic Engagement at NALEO Educational Fund and prior to that, as Director of Government Affairs at AltaMed Health Services in Los Angeles. She's a seasoned nonprofit executive with over 18+ years of management experience.
---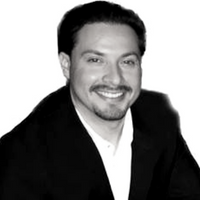 Juan Ortega
Director, LCDEF BoardReady Institute
Juan is a seasoned professional skilled in solving complex organizational problems that has led him to create meaningful experiences in the private, public, and non-profit sectors. He has a deep expertise in large scale, delivery system architecture bridging people, processes, and technology. Prior to LCDA, Juan was a healthcare executive with experience in outpatient/inpatient operations, occupational health operations as well as healthcare investments. Juan is an analytical, entrepreneurial, and highly adaptable executive with extensive experience leading through ambiguity, accelerating company success, and making impactful connections for organizations. He distinctively demonstrates both creative and technical acumen. Juan received his BA from Stanford University and MBA from University of California Irvine. He also holds FINRA Series 82 and 63 licenses.
---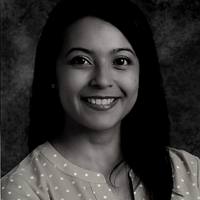 Lisa Hodges
Manager, LCDEF BoardReady Institute
Lisa is a seasoned executive who started her career as an Associate at Cabrera Capital Markets, an investment banking firm in Houston, TX. Lisa then went on to serve over 13 years at the New America Alliance (NAA), a national Latino organization committed to building on American Latino success to forge a stronger America. During her time at NAA, Lisa took on key roles in corporate relations, fundraising, event programming, business development, and operations. Most recently, Lisa served in HR management roles with Allen Independent School District in Allen, Texas. She has a BA in Mass Communications from Texas State University in San Marcos, Texas.
---

Justin Bradley Reyes
Manager, Member Engagement
Justin is an allocentric association management professional bringing more than seven years of experience within trade associations and over 200 public speaking engagements. He most recently served as the President of The Young Latino Professionals of Kansas City and prior to that, as Director of Business Development for the ABC Heart of America association. He has been a member and volunteer of non-profits and associations for over 17+ years.
---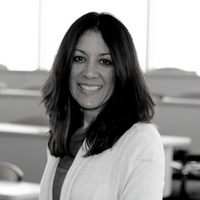 Angelica Hernandez-Dinh
Graphics Design Manager
Angelica is a passionate, creative, marketing professional who has extensive experience in graphic and website design, search engine optimization, social media, and video editing. She most recently served as Project Manager for Columbia University's Fu Foundation School of Engineering and Applied Science. Previously she served as a freelancer in web development and graphic design. She holds a BA in English and a BS in Web Design & Development. Her MBA is in International Business from Florida Metropolitan University. Born and raised in Michigan she's moved and lived everywhere from Florida, California, Texas and now, Colorado.
---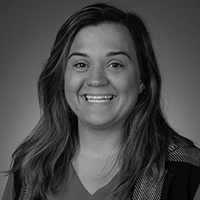 Bianca Hampel
Accounting & Operations Coordinator
Bianca joined the LCDA team in July 2017 to support its accounting needs. Today she serves as Executive Assistant to the President & CEO and coordinates office and accounting functions, while also coordinating its sponsor and donor fulfillment. Prior to joining LCDA, Bianca was in client relations for a major car dealership in Washington, D.C. and previously for a medium-sized title company. She enjoys supporting the mission and vision of this growing organization and is committed to impacting diversity on corporate boards. Bianca attended Northern Virginia Community College.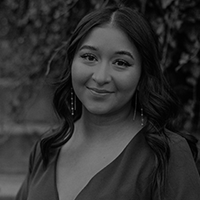 Chelsea Paniagua
Coordinator, Social Media & Marketing
Chelsea is a driven and passionate marketing professional. She is an experienced social media content creator, with demonstrated work across various social media platforms and email marketing campaigns. Prior to joining LCDA, she served small businesses to build and grow their digital presence and community. She earned a BS in Communication, with an emphasis in Public Relations, from Brigham Young University. She hails from Bakersfield, CA.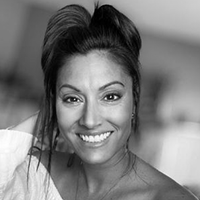 Nicole Doyle
Executive Assistant to CEO
Nicole has extensive customer service experience, lead generation, and relationship management skills. Prior to joining LCDA, she served as Patient Access Specialist at a large regional healthcare provider and Customer Service Agent for Delta Airlines prior to that. Nicole also has real estate broker experience, having worked with Baird & Warner supporting their Spanish-speaking client base. She hails from Plano, IL.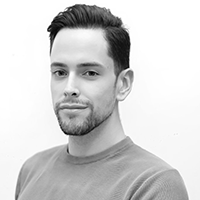 Luis Barragán
Coordinator of Talent Services
Luis is a proven professional in talent acquisition and executive assistance. He has an organized and skillful approach to finding talent and is adept at discovering clever ways to attract attention. Following his graduation from the University of Texas Rio Grande Valley with a master's degree in accounting, he became an Associate Professional in Human Resources, certified by the HR Certification Institute. Luis has worked with both a Series A start-up and well-established companies, but his passion lies in connecting talent with meaningful opportunities and ensuring continued success. He looks forward to contributing to LCDA's growth.