BoardReady Institute Certified

BoardReady Institute Curriculum Partners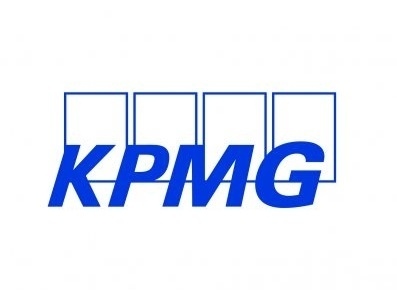 A special thank you to our BRI Curriculum Partners, KPMG US and University of California, Hastings College of the Law, who together with our BRI Faculty, make this programming possible!
---
Congratulations to Our Spring 2023 BoardReady Institute Certified Members
Celebrate the following LCDA members who are certified by the Latino Corporate Directors Education Foundation's (LCDEF), BoardReady Institute (BRI) program in corporate governance excellence.
Manny Alas: Former Partner/US FCPA Leader, PwC
Eriel Anchondo: EVP & COO, Franklin Street Properties Corp.
Diego Barral: Former SVP & General Manager-International Division, The Clorox Company
Jerry Bautista, Ph.D.: VP & General Manager, Roadmap Operations and Communications, Intel Corporation
Mark Bendza, Jr.: EVP & CFO, Telos Corporation
Silvia Garrigo: Former SVP & Chief ESG Officer, Royal Caribbean Group
Rudy Juarez: Group VP, Latin America & Specialty Business, W.W. Grainger
Stephanie Ledesma: VP, Community Health, Kaiser Permanente
Xochitl Monteon: VP, Cybersecurity Risk & Governance/Chief Privacy Officer, Intel Corporation
Luis Patino: CEO, Austin Public Broadcasting Service (PBS)
Carlos Quezada: Vice Chairman of the Board/President & COO, Carriage Services, Inc.
Marie Quintana: Former Chief Marketing Officer, Tenet Healthcare
Julio A. Ramirez: Former CEO, BurgerFi International, Inc.
Lucino Sotelo: EVP & Chief Digital Officer, Northern Trust
George Villasana: SVP & Chief Legal Officer & Corporate Secretary, Asbury Automotive Group
---
Additional BoardReady Institute Certified Members (2017 - 2022)
Maria C. Alonso: Independent Director, US Century Bank (NASDAQ: USCB)
Anne Alonzo: Fmr SVP, External Affairs & Chief Sustainability Officer, Corteva, Inc.
Alex Alvarez: Chief Production and Sustainability Officer, Brown-Forman
William Alvarez Jr.: Fmr CFO, Harvest Capital Credit Corporation
Raul Anaya: President, Business Banking, Bank of America Corp.
Augusto Aragone: EVP, Secretary & General Counsel, Ingram Micro Inc.
Elizabeth Atlee: SVP, Chief Ethics and Compliance Officer, CBRE, Inc.
Jose Avalos: CEO, Austin GIS, Inc.
Carolina Barcenas: Head of Platform Data Science, Airbnb Inc.
Anthony Barrueta: SVP, Government Relations, Kaiser Permanente
Ana Lucia Bastiani-Posner: EVP & CFO, Kyowa Kirin US, Inc.
Brenda Bazan: Operating Partner, TWV Capital Management LLC/Fmr President, EPSoft Technologies
Guillermo Beade: CEO, Lifestyles Brand, SC Johnson
Vanessa Benavides: SVP and Chief Legal Officer, Kaiser Foundation Health Plan, Inc. and Hospitals
Ana-Mita Betancourt: Fmr General Counsel, World Bank Group
David Carbajal: Fmr Group Head, Pension Benefit Guaranty Corporation (PBGC)
Maria-Elena Carrión: Founder & Managing Partner, Multicultural Capital, LLC
Michelle Caruso-Cabrera: CEO, MCC Productions
Desiree Castillejos: VP, Business Development & Strategy, Johnson Controls
Oscar H. Castro: SVP, Digital & eCommerce, Dollar Tree, Inc.
Tina Castro, CFA: Co-Founder & Managing Partner, Avivar Capital, LLC
Alejandro Cestero: President and CEO, AccuFleet International
JoAnn Chavez: SVP and Chief Legal Officer, DTE Energy
Anna Maria Chávez: Chief Impact Officer, President-Encantos.org, Encantos
Manny Confresi: EVP, Global Head of M&A/Corporate Development, Elavon, Inc.
Margarita Colmenares: Director, Outreach and Recruitment, White House Fellows Foundation and Association
Noel Colon: SVP and Chief Quality Officer, Medtronic
Lizette Corro: President & CEO, Corro Nobil Associates
Ignacio Cortina: EVP, General Counsel & Secretary, Oshkosh Corporation
Celeste De Armas: CEO, RiskRator & President, CSMB International
Alberto de Cardenas: EVP, Secretary and General Counsel, MasTec, Inc.
Sergio Vicente De Castro: CFO, Aera Energy LLC
Hector de la Barreda: President, Amplify Snack Brands & New Ventures, The Hershey Company
Marcelino De Santiago: President & COO, Hope Global
Marcelo De Santis: Chief Digital Officer, ThoughtWorks
Tim DeSoto: Head of Membership Programs, Partnerships & Innovation-Sam's Club, Walmart
Patricio Diaz: Head-Investment Solutions Group-Capital Markets, Bank of America
Romulo "Romy" Diaz: Fmr VP, General Counsel, Chief Legal Officer-PECO Energy, Exelon Corporation
Faquiry Diaz Cala: COO, Lionheart III Corp.
Ixchell Duarte: SVP and CFO, CNL Healthcare Properties, Inc.
Adam Dumey: Principal Strategic Manager, Amazon Web Services
Carmen Fernandez: Chief People Officer, Marsh & McLennan Companies
Manny Fernandez: Fmr Dallas Office Managing Partner, KPMG
Ricardo Fernandez: President, U.S. Morning Foods, General Mills Inc.
Pedro L. Figueroa: VP, Sales & Marketing, Michigan Sugar Company
Indrani Franchini: Chief Legal Officer, Alnylam Pharmaceuticals
Marcos Gabriel: Chief Transformation Officer, McCormick & Company
Deborah Gallegos, CTP, FP&A: Fmr Chief Investment Officer, New York City Employees' Retirement System (NYCERS)
Angel Gallinal: Senior Advisor, Egon Zehnder
Hilda C. Galvan: Partner-in-Charge, Jones Day
Rodrigo Garcia: Global CFO, Talipot*Holding
Sergio Garcia: Fmr SVP, General Counsel & Corporate Secretary, Zeltiq Aesthetics Inc.
Carlos Garcia Jr. : Co Founder and CEO, Service Desk Group, LLC
Marcela Garcia-Conti: CEO and Fmr International Operations Manager, OpenCard
Alberto Garofalo: Chief CRA Officer/Head of Community Banking & Development, Bank of America
Terhilda Garrido: Fmr Vice President, Health Information Technology (HIT) Transformation & Analytics, Kaiser Permanente
Jordi Gayolà Guitart: SVP, Global Marketing, Monster Beverage
Ignacio Giraldo: Partner, TPG Capital
Denise Godreau Rodriguez: Executive in Residence, KSL Capital (Private Equity)
Luis Gomez: CEO, Wellmark
Rick Gomez: EVP and Chief Food and Beverage Officer, Target Corporation
Tabata Gomez: Independent Director, Helen of Troy Limited (NASDAQ: HELE)
Veronica Gontier: Managing VP-Prospect & Customer-Digital Marketing, Capital One
Javier Gonzalez: Chief Information Security Officer, Mexico, Barclays
JC Gonzalez-Mendez: Fmr President-Latin America, McDonald's Corporation
Mauro Gregorio: President, Performance Materials & Coatings, Dow Inc.
Norma Grubb: Director, Analytics and Artificial Intelligence, Cummins, Inc.
Cynthia Guerrero: Partner, California Strategies
David Rogelio Guzmán: Fmr Chief Information Officer, Staples Solutions
Rose Hartwig: Fmr SVP, Global Brand & Product Marketing, Peloton Interactive
Anthony Heredia: SVP, Chief Ethics & Compliance Officer, Target Corporation
Jose J. Hernandez: VP & Chief Information Security Officer, Corning
Samara Hernandez: Founding Partner, Chingona Ventures
Miriam Hernandez-Kakol: Fmr Global Head, Managment Consulting, KPMG US LLP
Maurice Herrera: CMO, Adtalem Global Education
Veronica Hinojosa-Segura: Associate Vice Chancellor, The University of Texas System
Boris Hirmas Said: Founder & Chairman, SouthAm Freeze Dry
Vanessa Jacoby: CFO, Shoreline Biosciences
Marcela Kirberger: EVP, General Counsel & Corporate Secretary, Elanco Animal Health
Robert Kozmann, Jr.: Managing Director, Chief Operating Officer of the Latin America Group, Bank of America
Ofelia Kumpf: Field Vice President (Regional VP)-USA, McDonald's Corporation
Christopher Lalan: Chief Legal Officer and Chief Compliance Officer, Teacher's Federal Credit Union
Julieta LaMalfa: CFO, Canela Media
Keyla Lazardi: Chief Scientific Officer, Revlon Inc.
Fabio Lievano: VP, Safety Science & Medical Evaluation, AbbVie
Anthony Lopez: Fmr Division President/General Manager-Medical Global Business Unit, Ansell Ltd.
Michael Lopez: SVP, Environmental, Social, & Governance, Abercrombie & Fitch Co.
Miguel "Mick" Lopez: CFO, Ribbon Communications, Inc.
Francisco Lopez-Balboa: CFO, Cumulus Media, Inc.
Roberto Magaña: SVP & Chief Procurement Officer, The Estee Lauder Companies
Maybel Marte: Managing Director & Head of Leveraged Finance Product Strategy-Global Credit Group, BlackRock
Annette R. Martinez: Fmr Chief Human Resources Officer, State Farm Insurance
Herbert Mazariegos: Chief Anti-Money Laundering Officer, BMO Financial Group
Joseph Medina: CEO, The Asia Pacific Strategies & Solutions Group
Roberto Medrano: Fmr Global General Manager HP Software, HP Inc.
Samantha Melting: SVP & Head, Consumer Banking, Synchrony
Adriana G. Mendizabal: Group President-Latin American, Stanley Black & Decker, Inc.
Ana Mims: Founder & CEO, Ana Mims LLC
Rita Mitjans: Former Chief Diversity & Corporate Social Responsibility Officer, ADP Inc.
Isaac Mizrahi: CEO and Co President, Chief Operating Officer, Alma Ad Agency
Tricia Montalvo Timm: Former General Counsel, Looker, Google
Ralph Monte: Partner and Former Short Hills Office Advisory Leader, KPMG US
Regina Montoya: CEO, Regina T. Montoya, PLLC
Marisa Moret: Director, Global Affairs & Strategic Partnerships, Airbnb
Jose Morey: CEO, Ad Astra Steam Media, LLC
Ileana Musa: Managing Director/Head of International Banking & Lending, Morgan Stanley
Andy Navarrete: EVP, Head of External Affairs, Capital One
Yonesy Núñez: Chief Information Security Officer, Jack Henry & Associates
David Olivencia: Managing Director, Cloud Advisory, Accenture
Carmen Ortiz-McGhee: EVP, National Association of Investment Companies (NAIC)
Benjamin R. Ostapuk Yrun: Vice President, Intellectual Property & Legal Group, Intel Corporation
Elena Otero: Director, Helen of Troy Limited
Robert Otto Valdez, Ph.D.: RWJF Professor Emeritus/Fmr Executive Director, Robert Wood Johnson Foundation Center for Health
Amilcar Perez: EVP, National Media Sales & Chief Revenue Officer, Nielsen
David R. Perez: Founder and Fmr CEO & Chairman, Seamless Medical
Raul Perez: General Manager, Accessory Engineering, Toyota North America
Pedro Pierluisi: Governor, Puerto Rico
George L. Pita: EVP & CFO, MasTec, Inc.
Juan Fernando Posada: Fmr President, Latin America, Procter & Gamble
Julio Ramirez: CFO, Kimball West
Eddie Ramos: Independent Director, Optimum Trust Fund
Melissa Ribeiro: Chief People Officer, Actian Corporation
Robert Rodriguez: CEO & Founder, Cambria Solutions
Sharon Rodriguez: Fmr Chief Customer Officer & Executive Advisor, Unqork
Anthony D. Romero: independent Director, Ariel Investments/Executive Director, American Civil Liberties Union (ACLU)
Mercedes Romero: Chief Procurement Officer, Primo Water Corporation
Gloria Romero Roses: Managing Partner, Nexus Living LLC
Debra Rosado Shaw: Former SVP, Chief Global Diversity & Engagement Officer, PepsiCo, Inc.
Gisel Ruiz: Fmr EVP, COO-Sam's Club, Walmart Inc.
Javier Saade: Partner, Fenway Summer & Impact Master Holdings
Anelise Sacks: Chief Customer Officer, Analog Devices
Anthony Salcido: Fmr Chief Accounting Officer, Toyota Motor Sales and Toyota Manufacturing, U.S.A.
Adam Salgado: CMO, Cardenas Markets, LLC
Diana Sanchez: Fmr President and CEO, Telefonica USA
Sofia Santos: Managing Director/Head of Retail, Preferred and Small Business Strategy, Bank of America
Carlos Schuler, Ph.D.: Chief Operations & Technology Officer and Co-Founder, InCarda Therapeutics Inc.
Rodrigo A. Sierra: SVP & Chief Communications Officer, American Medical Association (AMA)
Tom Soto: Founder and Managing Partner, Diverse Communities Impact Fund (DCIF)
Jesus Soto Jr.: Chief Operations Officer, Mears Group, Inc.
Teresa Stinson: EVP, Florida Commercial Banking Executive, Cadence Bank
Elias C. Tavarez: CFO, Edward Don & Company
Jose Tavarez: President of New York City and Vice Chair, Private Bank, Bank of America
Rachel ten Brink: Co-Founder and Former CMO,
Denice Torres: Fmr Chief Strategy & Business Transformation Officer, Johnson & Johnson
Rene Torres: VP, Sales & Marketing Group/General Manager Global IOT Sales, Intel Corporation
Peggy Turner: Vice President, Lexus Customer Service, Toyota Motor Sales, U.S.A.
Francisco Uriarte: Partner, ONEtoONE Corporate Finance
Linda Urrutia-Varhall: Fmr Major General, US Air Force
Gilberto Vargas: VP and General Manager, Cloud & Enterprise Sales, Intel Corporation
Louis Vega: President, North America, Dow, Inc.
William M. Velez: Chief Information Officer, Harvard Maintenance, Inc.
Oskar Vides: SVP, Enterprise Risk Management, Synchrony Financial
Ovi Vitas: CMO, AmeriLife Group LLC
Mary Ann Walker: Managing Partner, WH Legal Group LLP
Yasmine Winkler: Fmr Lead-Diversity & Inclusion/CEO-Central Region, UnitedHealthcare
Steven Wolfe Pereira: Chief Business Officer, 3Pas Studios
Sebastian Zugman: General Auditor, Global Banking and Markets, Bank of America
---