Corporate Visionary Awards

THE LCDA CORPORATE VISIONARY AWARDS
The Corporate Visionary Awards recognize forward-looking companies dedicated to advancing Latino representation on their corporate boards. The awardees are distinguished by having at least two US Latinos serving on their boards, demonstrating a commitment to diversity and inclusion. The award ceremony takes place during the LCDA Corporate Visionary Award Reception & Dinner, a highlight of the Annual Board Leaders Convening. By celebrating these trailblazing companies, the initiative aims to inspire and drive positive change across the business landscape, fostering a more inclusive and equitable future.

GUIDELINES
To be considered for the award, the company must have a minimum of two directors who identify as Hispanic/Latino, must be a publicly-traded US company on a major US exchange (Nasdaq or NYSE) or a privately-held US company with more than $250mm in annual revenue including mutual funds and pension systems, and must be in operation for a minimum of five (5) years.
The committee will consider additional factors in the final selection of awardees including a demonstrated commitment to mentoring and promoting Latinos to C-Suite and executive leadership positions, support of LCDA or other Latino serving organizations, and companies who include an LCDA member as a board of director.
Awardees are required to have their company's top leadership, including the CEO, Chair, Lead Director, or Nom/Gov Chair, available to accept the award at the Corporate Visionary Award Reception and Dinner on November 2, 2023, in Plano, TX.

SUBMIT A NOMINATION
The 2023 nomination period was open from July 25 - August 23, 2023. NOMINATIONS ARE NOW CLOSED. Winners will be notified in September 2023.
THE PROCESS
The LCDA Annual Convening Committee thoroughly assesses nominees using information from various sources, including nominee submissions, LCDA research, and third-party references like company websites, SEC filings, and regulatory documents. Final decisions on Awardees are based on comprehensive research and evaluation of candidates from multiple knowledgeable sources.

AWARDEES THROUGH THE YEARS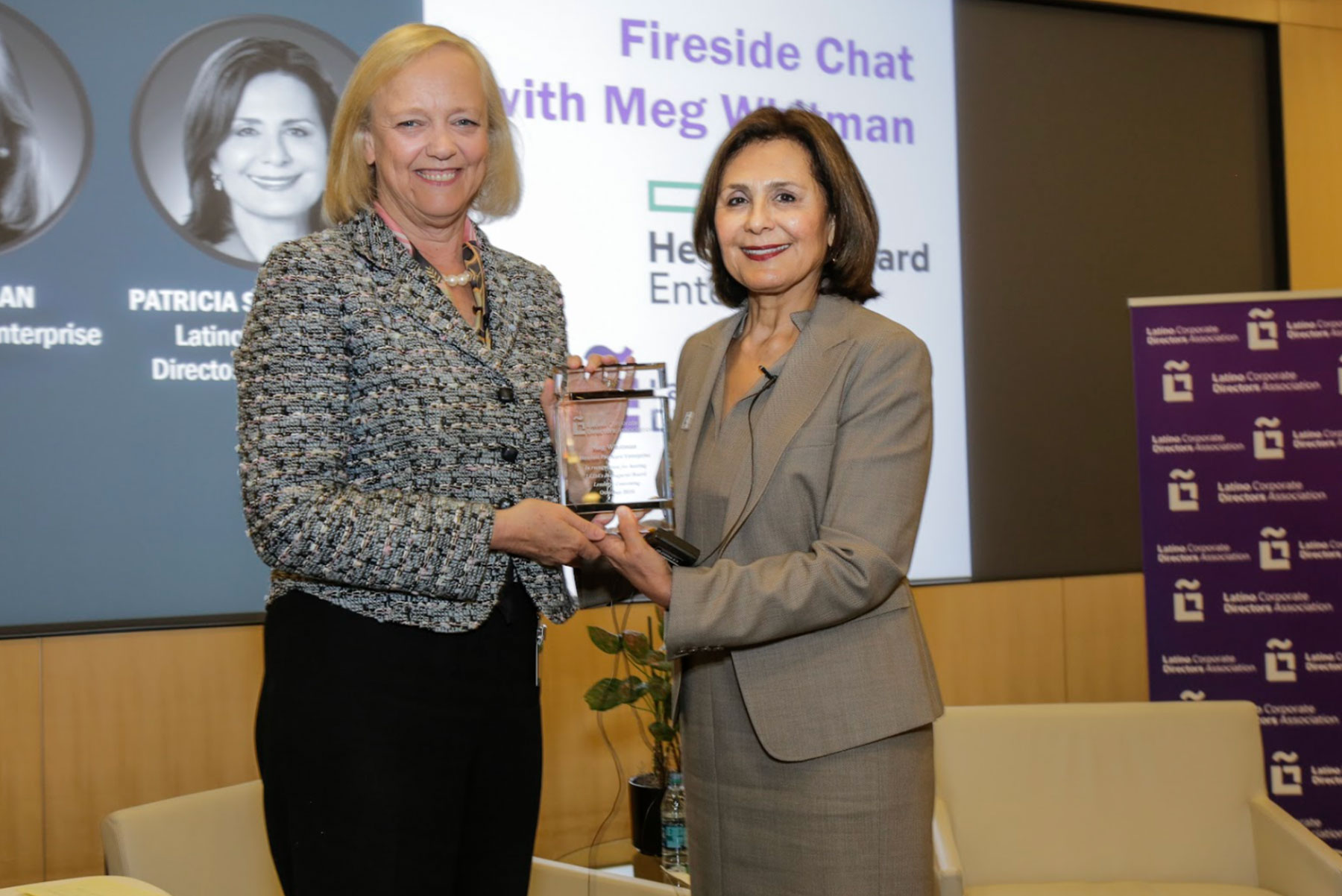 2016: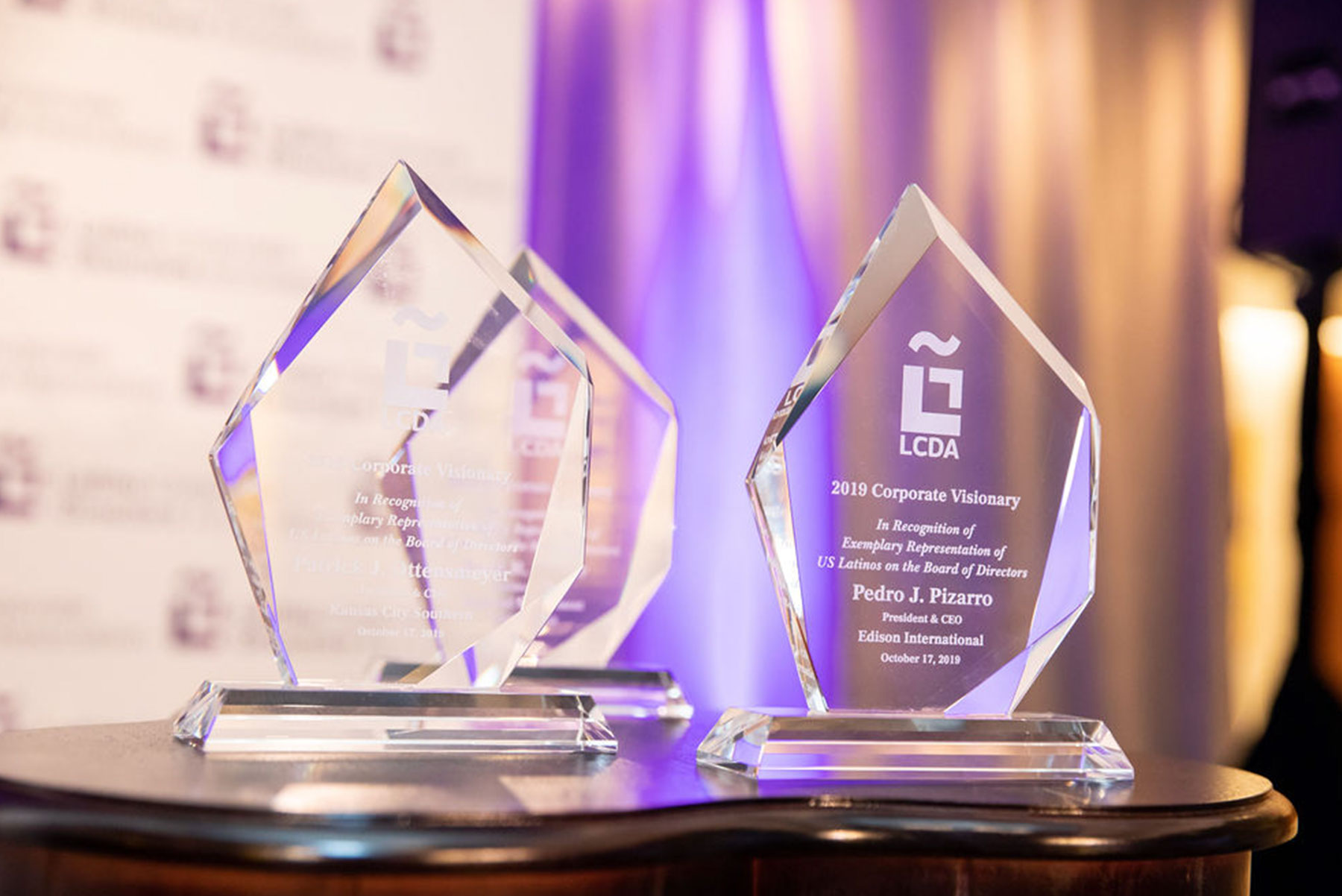 2020 - 2021:
Award not given due to the pandemic