Chair's Corner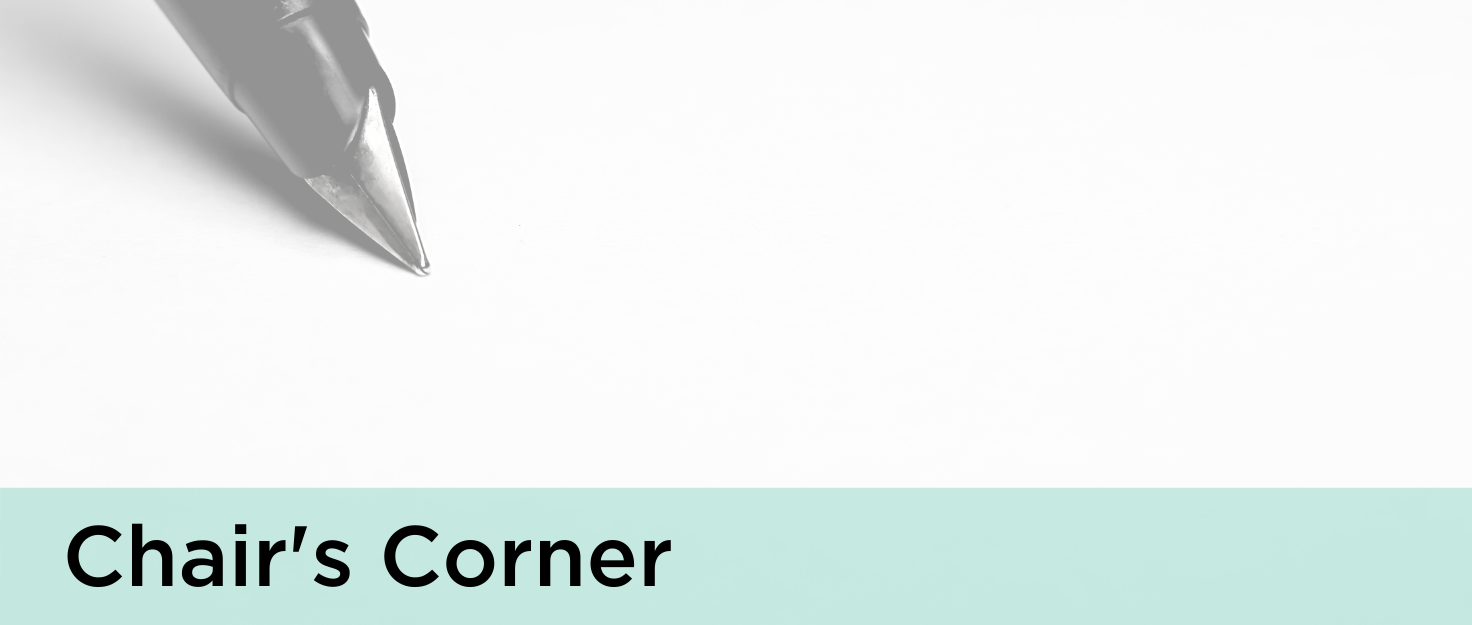 Roel C. Campos
Board Chair, Latino Corporate Directors Association
Former Securities & Exchange Commissioner 2002-2007
---
October 16, 2020
DREAMS COME TRUE
During these trying times, as we are all tired of staying apart and worried about the election, it is nice to read feel-good stories—I am hopeful that Juan's will offer you the same positive energy that it gave me.
Last year, as we all watched in despair, news about babies snatched from mothers who were seeking asylum, I decided to do something to help, even if only in a small way. I asked for volunteers from my law firm to join me in assisting a great organization named Probar, whose mission was to assist asylum seekers at the border and to trace and find the children that had been scattered across the country, often with no records of their whereabouts.
Understanding that many have mixed feelings about immigration, I am not seeking to make a political statement or deal with the complexities involved with this issue, but instead share a young man's uplifting story.
Currently, asylum seekers are required to remain in Mexico for an indeterminate period before their cases are heard. While waiting in Mexico, asylum seekers are often subjected to abuse and crime. ProBar assigned to my legal team two asylum seekers who were being held in custody. To protect their identity in these harsh times, I will refer to them as Juan and Carlos. To have gotten to this stage, both Juan and Carlos had to present an initial case to ICE officials that they sincerely feared for their lives if they were to be sent back to their countries.
It's important to note, asylum laws were passed by Congress after World War II, spurred by the shameful occurrence in 1939 of America's refusal to provide asylum to 900 Jews aboard the cruise liner, the SS St Louis. This group of Jews quite legitimately feared for their lives and that of their children. It was well known at the time what was occurring in Hitler's Germany. Nonetheless, the Jews aboard the SS St Louis were forced to return to Europe – where more than 250 were killed by the Nazis.
One of the asylum seekers, Juan, was a car mechanic in his country and was also a striving musician and singer on the side. Juan wrote and shared on the internet a beautiful ballad about the sadness and grief of the people in his country, who felt they had no choice but to leave their beloved country and seek shelter from violence. The ballad became an anthem for a large social movement seeking social justice, and although Juan was not political nor involved in the movement, he was arrested by the national police and beaten unconscious. When he regained consciousness, the head of the police placed a gun to his head and said he would kill him. Only after pleading for his life and referring to his wife and expectant child, was he released. Before his release, the police gunman threatened him again and said either you disappear or we will make you disappear.
When we met Juan, he was desperate. He had been in custody for 7 months, with no asylum merit hearing yet set. He had not seen his wife, who had previously been granted asylum, and Juan had never seen his son who was born in the US. We set a court hearing and argued to the judge that Juan met all of the requirements under the law for asylum and should be granted bail while he awaited his merits hearing that would determine permanent asylum. The judge agreed with our position and set bail. Juan is now in the US legally and reunited with his wife and son, sponsored by a Christian faith group.
I'm happy to share that several weeks ago, Juan entered a contest on a Spanish language music program that seeks to showcase talent. Juan, in his modern ballad style, brought the panel of judges to tears at every round of competition. As he progressed into the following competitive rounds, he kept writing new ballads dealing with different subjects like the devastation of Covid-19 upon the Latino community and the despair of not having the opportunity to pursue your dreams. Juan explained to the judges that he was simply putting voice to the pain and suffering that he and his fellow asylum seekers had suffered. For him, it was not about competition, but about expressing what was in his heart and that of his community.
In the climatic final program, many of the professional judges were reduced to tears, explaining that they had never understood either the degree of suffering or the boundless soul and determination of the people Juan sang about. Well, like in an old-fashioned movie, Juan was declared the winner and received a substantial cash prize to help his family. Perhaps his career will ignite and he will become a well-known performer. It really doesn't matter. He has already climbed further than most ever will - from the cement floor of a police cell, where a gun was pressed to his head and his life hung on a thread, to finally being recognized as a great artist.
I hope your eyes are at least a little moist. Mine were when I learned the news. This story reminds me, and I hope you as well, that good things do happen to those who have suffered deeply, and despite the hardships, do not give up trying to achieve their dreams. Our American society also wins on these occasions.

Stay well, stay encouraged.
---
Roel C. Campos
Board Chair, Latino Corporate Directors Association
Former Securities & Exchange Commissioner 2002-2007
---
October 06, 2020
As you likely have learned from recent LCDA news, we've achieved some remarkable feats.
Through expert advocacy, LCDA brought together most of the national Latino nonprofit organizations (for the first time that I am aware) to be part of Latino Voices for Boardroom Equity, a new initiative headed by LCDA. Together, the groups wrote letters urging California Governor Newsom to sign AB 979, which required California companies to diversify in accordance with a broad definition of diversity that included Latinos/LatinX. This effort led to LCDA's California Public Company Board Research being noted by the legislative supporters of the AB 979, cited in the bill's text, and referenced across over 400 national media outlets and organizations.
As expected, Judicial Watch has filed a lawsuit complaining that AB 979 is unconstitutional in mandating racial quotas. We believe that there is a strong legal argument to support the new law and expect for there to be significant amicus briefs filed in support of AB 979. However, I strongly believe that regardless of the legal fate of AB 979, this law allows LCDA to question public companies as to why they have no Latinos on their boards. In fact, Latino Voices for Boardroom Equity, has sent many letters to delinquent companies requesting a conversation about their plan to recruit Latino board members and offering LCDA as a resource. One such conversation will take place next week.
Recently, the Wall Street Journal (WSJ) published an article covering the passage of AB 979—which largely excluded Latinos who comprise 40% of California's population and are the least represented in boardrooms, by any measure. In response, LCDA urged members, individuals, and outside groups to write to the WSJ and share their thoughts on the importance of including Latinos in conversations around diversity. The result: over 15 letters were sent!
I believe that these are significant milestones that demonstrate the power of LCDA's efforts on behalf of our members and our community. We thank you for pushing forward with us, and encourage you to join future campaigns as well.
---
Roel C. Campos
Board Chair, Latino Corporate Directors Association
Former Securities & Exchange Commissioner 2002-2007
---
September 11, 2020
Our Time is Now
Recently, I became aware of a new initiative by CEO advisory firm Teneo, the Ford Foundation, and the Executive Leadership Council called The Board Diversity Action Alliance (the Alliance) seeks to increase the representation of racially and ethnically diverse directors on corporate boards of directors. This initiative, led by Ursula Burns and Gabrielle Sulzberger, has invited companies to join as signatories in committing to achieve diversity goals and to increase the representation of racially and ethnically diverse directors on corporate board of directors, beginning with Black directors.
Normally, as Chair of the Latino Corporate Directors Association (LCDA), I would welcome such an initiative. After all, LCDA completely supports and advocates for diversity and inclusion on corporate boards. However, we at LCDA believe that diversity must be defined to include Latinos, the largest US minority group, as well as all minorities.

Despite approaching 60 million in population and spending over $2 trillion annually, there are far fewer Latinos on corporate boards than African Americans or any other minority group. LCDA is part of a coalition of Latino organizations across the country called Latino Voices. As part of that coalition, we are asking corporate America, Why don't you have Latinos on your board? After all, the Latino community has a huge pipeline of extremely qualified candidates for boards that will contribute significantly to the bottom line.

The Alliance requires that company boards commit to increasing the number of Black directors on the boards to one or more. When does the Alliance believe that boards should get around to increasing the number of Latinos? Optimistically, it will take years for boards across America to have one or more Black directors. In the meantime, Latinos and other minorities, apparently in the Alliance's view, should simply step aside and wait patiently. Social justice must include fairness for all disadvantaged minorities. Boards should interview women, Latinos, and other minorities, as well as African Americans for vacancies on boards.

Boards need Latinos and other minorities to serve now, not later. In fact, the markets and investors have demanded full diversity on boards. In spite of the high regard we have for the leaders of the Alliance, we cannot join them under these conditions, which effectively ask the Latino community to agree that now is not our time. To the contrary, I believe our time is now.

---
Roel C. Campos
Board Chair, Latino Corporate Directors Association
Former Securities & Exchange Commissioner 2002-2007
---
September 23, 2020
For LatinX Americans, Now is Our Time

The Latino Corporate Directors (LCDA) promotes Boards to consider and place qualified LatinX persons on boards. Many of our members are on corporate boards and some are Afro-Latino. Our bedrock principle is that diversity and inclusion means All minorities - LatinX, African Americans, Asians, Native Americans, gender, gay, et al. We would never take the position that LatinX candidates should be put on boards over another minority. Instead, we believe that if Latinos are fairly considered as candidates, many will be chosen and we will accomplish our goals of increasing the shamefully low number of LatinX on boards. Unfortunately, several initiatives are specifically requesting companies to first place Black directors over all other minorities. That is not acceptable.
I realize that there is a subset of Afro- Latinos that could check both boxes. If selected, that would be great and LCDA would welcome that occurring, as we would welcome any other minority being selected. However, we demand that Latino candidate be seriously considered when board vacancies occur. Look at our LCDA website to learn about the campaign Latino Voices we helped organize to make sure that Latinos are not once again put on the sidelines and told to wait.