2023 For Attendees



LCDA ANNUAL CONVENING ATTENDEE INFORMATION
FREQUENTLY ASKED QUESTIONS
WHO'S COMING?
See who will be joining you at the 8th Annual LCDA Board Leaders Convening in Plano!

WHAT SHOULD I WEAR?
Opening Reception: Smart Casual
Convening Sessions: Business Casual
Corporate Visionary Award Dinner: Business or Cocktail Attire
WHERE AND WHEN IS REGISTRATION? SEE MORE FAQS HERE
Reg/Badge Pick Up is located in the Toyota HQ Main lobby. Hours are:
Thursday, November 2, 7:00 am – 5:00 pm

Friday, November 3, 7:00 am – 1:00 pm

VENUES, TRANSPORTATION AND PARKING
CONVENING HOTEL and CORPORATE VISIONARY AWARD DINNER & RECEPTION - Renaissance Dallas Plano Legacy West, 6007 Legacy Dr, Plano, TX 75024
Reception and Dinner will be held in the Legacy A & B Ballrooms on the 2nd floor of the hotel.
Hotel Parking onsite is $22 daily; parking garage is attached to hotel lobby level; Valet parking is $31 each day.

---
OPENING RECEPTION - Cowboy's Club, The Star in Frisco, 5 Cowboys Way, Suite 200, Frisco, TX 75034
Shuttle Service
Depart Renaissance Hotel: 6:15 PM, 6:30 PM, and 6:45 PM
Depart Opening Reception for Hotel: 8:30 PM, 8:45 PM, and 9:00 PM
Valet Parking
Please note that Valet is $5 per car for guests.
1. From Dallas North Tollway (North or Southbound), exit Warren/Gaylord. Head West on Warren. 2. Turn Right on Gridiron. 3. Once at the intersection of Cowboys Way & Gridiron, turn Right. 4. Immediately turn Left into the parking garage, on Level P. 5. Follow the blue signs to Cowboys Club's Valet area.

A valet attendant will direct you to the Cowboys Club elevators, which can be found on Level 2.
We're excited to be hosted by the Cowboys Club, but is a private club, with rules for guests. See those here.
CONVENING SESSIONS - Toyota Motor North America HQ, 6565 Headquarters Dr, Plano, TX 75024
Shuttle Service
Depart Renaissance Hotel:
Nov. 2, from 7:00 AM - 4:00 PM, every 15 minutes or when full
Nov. 3, from 7:00 AM - 1:00 PM, every 15 minutes or when full
Depart Toyota Headquarters for Renaissance Hotel
Nov. 2, from 7:30 AM - 5:00 PM, every 15 minutes or when full
Nov. 3, from 7:30 AM - 3:00 PM, every 15 minutes or when full
Parking at Toyota Headquarters
Spaces shown in diagram at the right are reserved for LCDA Convening attendees. Please park and enter the building through the main lobby.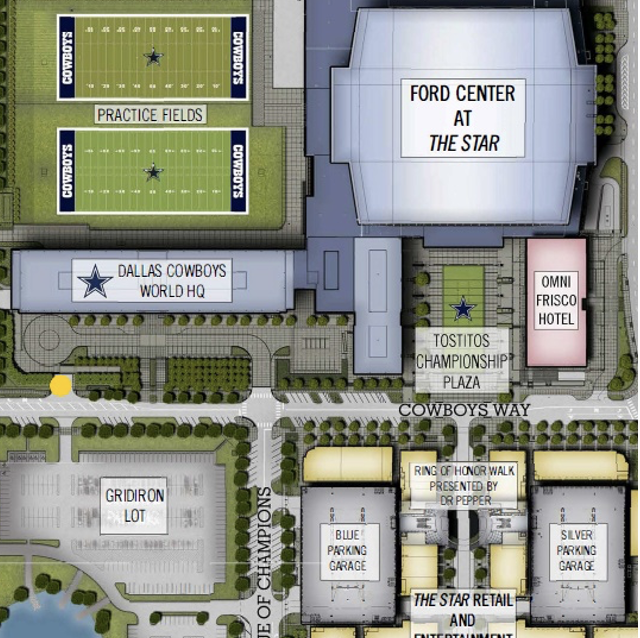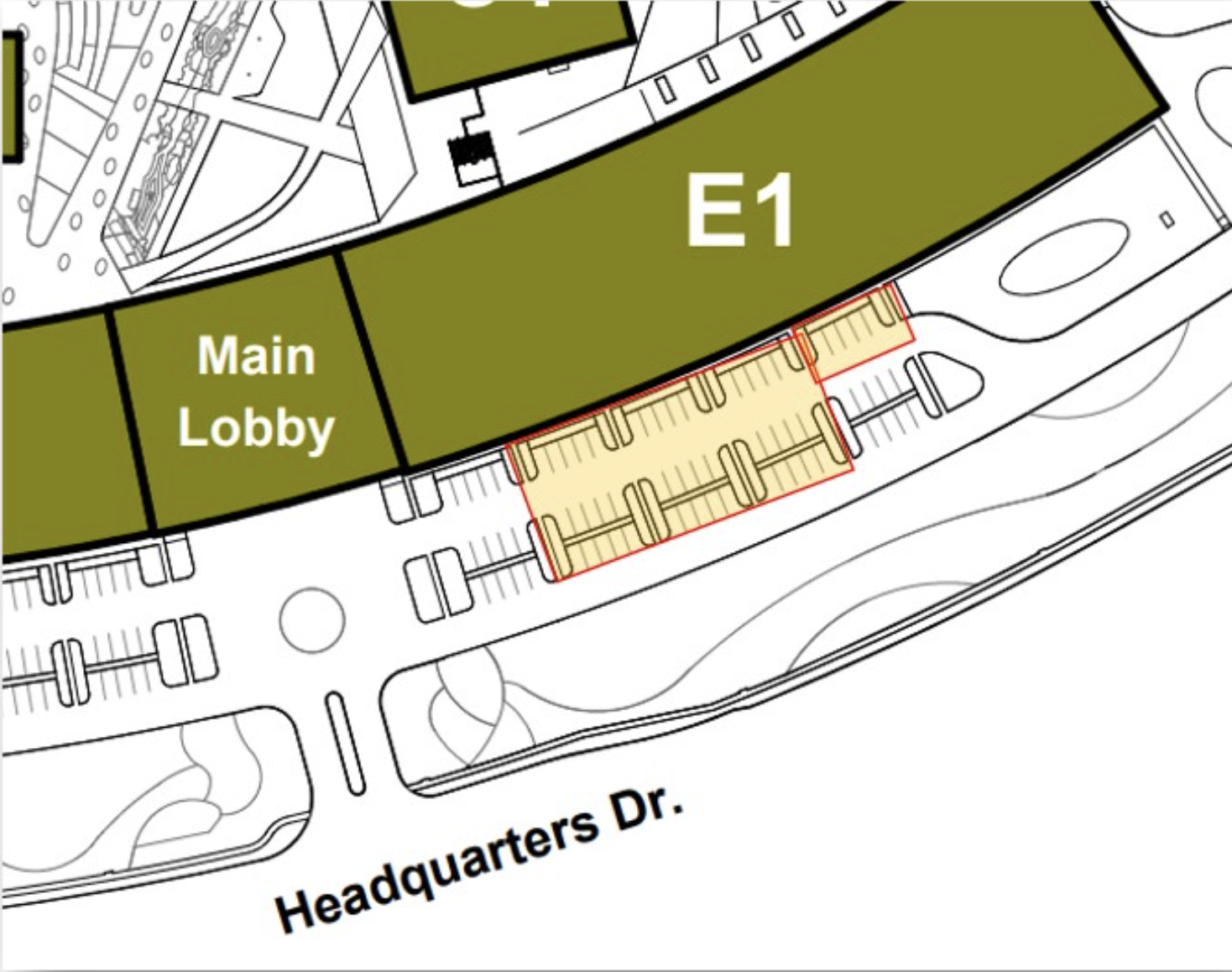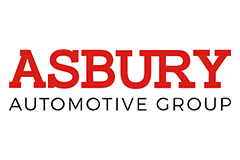 JOIN THE MEMBER ONLY ANNUAL CONVENING GROUP ON THE LCDA MIGHTY NETWORK COMMUNITY
Discover engaging discussions, exclusive resources, and networking opportunities as we head to Dallas, Texas, this fall for LCDA's 8th Annual Board Leaders Convening. Are you ready to connect, learn, and grow? Join us on the Convening page! JOIN HERE
Mighty Networks is an LCDA member-only community. Members who have already registered for Mighty Networks can join the LCDA Convening group from the link above. Members who have not joined can do so at the prompt in the link above. Any requests received from non-members cannot be honored. Reach out to Justin Reyes, LCDA Member Engagement Manager, with any questions: jreyes@latinocorporatedirectors.org.