2023 Convening Agenda


Please Note: Schedule is tentative. All sessions and speakers are subject to change. Additional program sessions and speakers to be announced.

Opening Reception
Enjoy a Texas-sized welcome with LCDA's Annual Convening Opening Reception taking place in the Quarterback Corner of the iconic Cowboy's Club in Frisco, TX, just a short drive from the Renaissance Dallas Hotel. A private social club and restaurant, the Cowboys Club is located at The Star in Frisco, where the Dallas Cowboys train and work 355 days of the year. Shuttles will be provided from the hotel to the club.
Cowboys Club,

Five Cowboys Way #200, Frisco, TX


8:30 - 9:30 AM
Opening Session
8:30 AM: Welcome Remarks
Elizabeth Oliver-Farrow, LCDA Chair; Director, Hispanic Communications Network, LLC
Sandra Phillips Rogers, Senior Vice President, Corporate Resources, General Counsel & Chief Legal Officer, Toyota Motor North America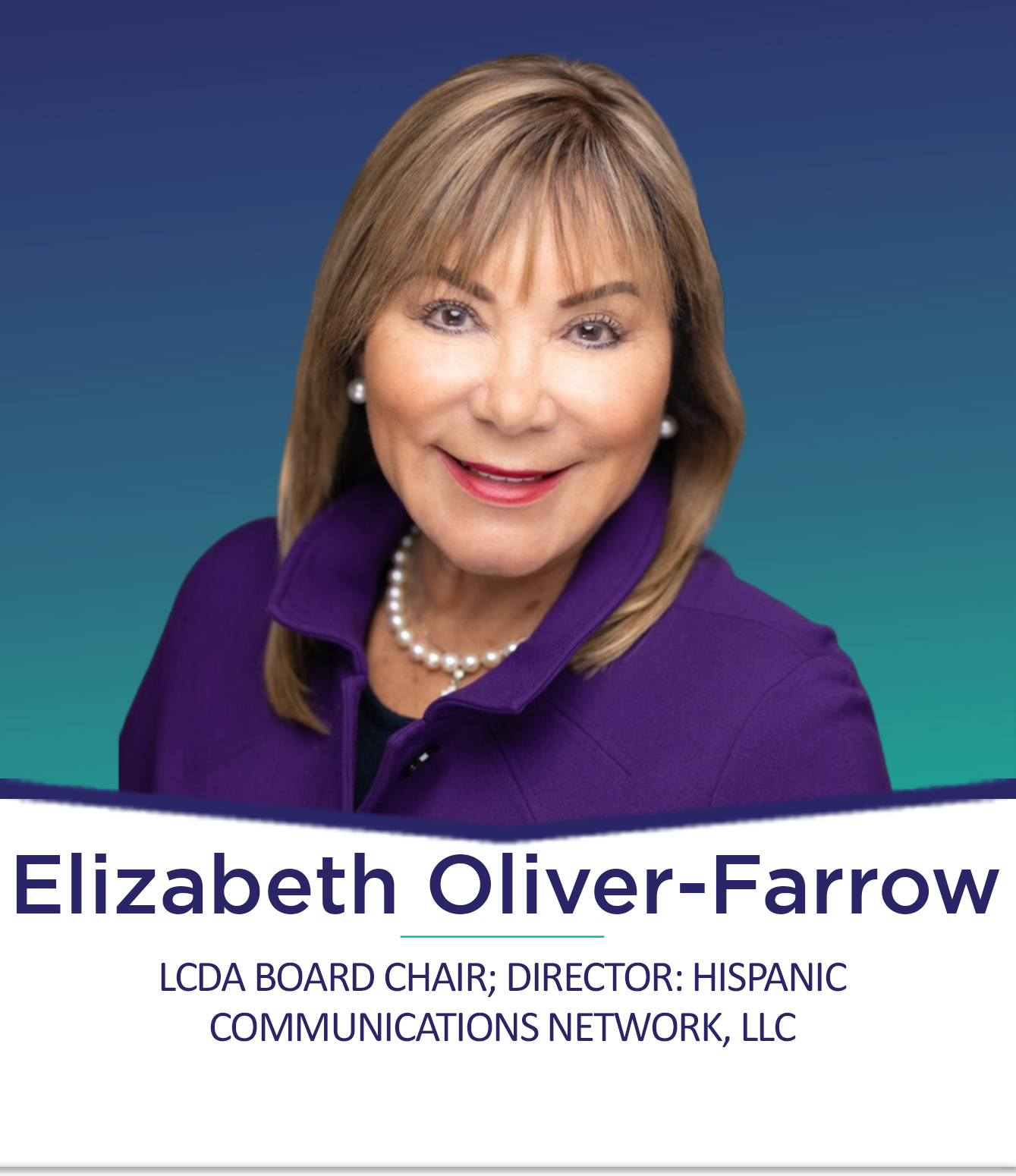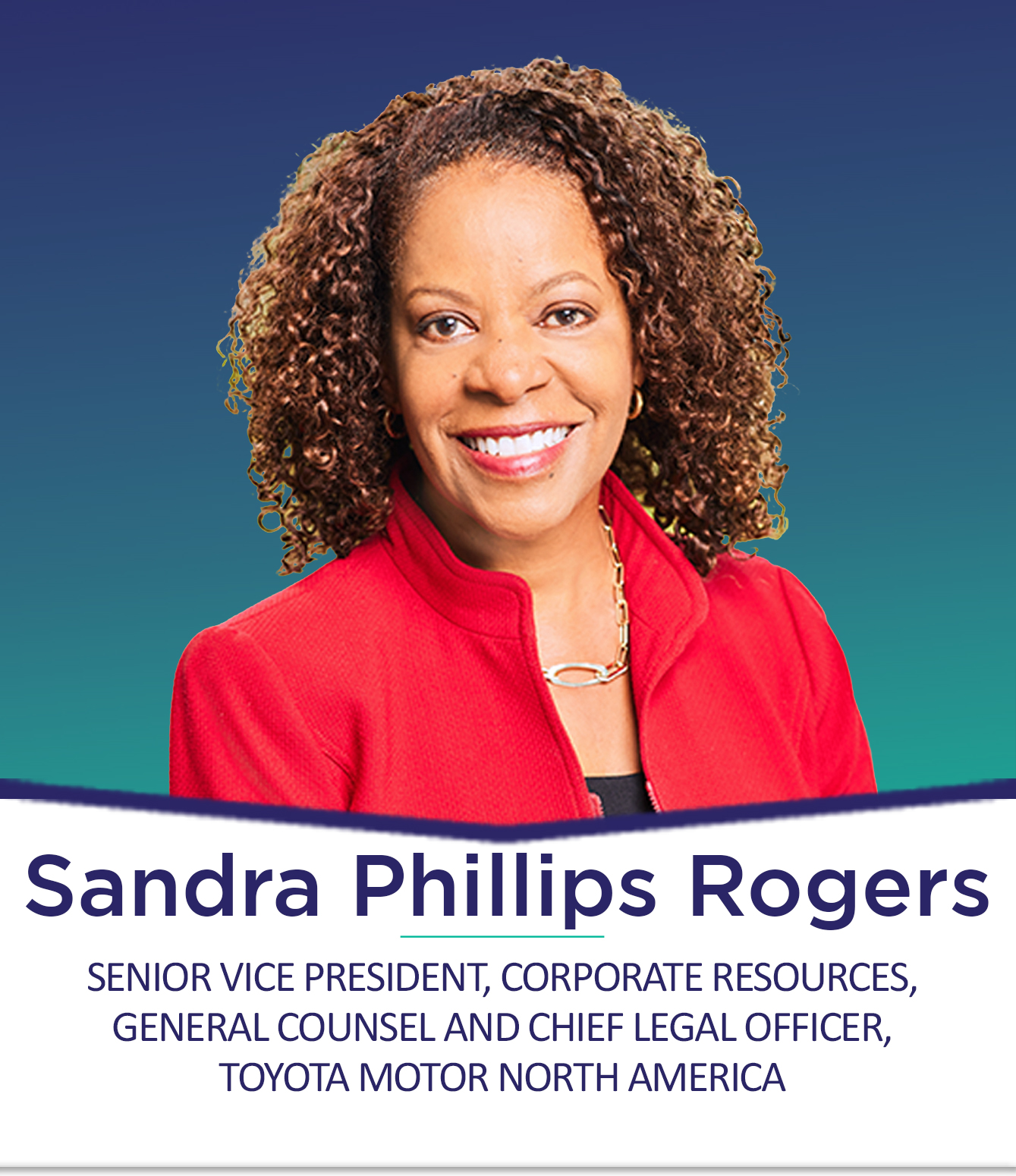 8:45 AM: Driving Diversity from Within: A Dialogue on the Power of Inclusion
Steve Demetriou was CEO of Jacobs Solutions from 2015 to 2023, and now serves as its Executive Chair. Jacobs is one of the world's largest and most diverse providers of full-spectrum technical, professional and construction services for industrial, commercial and government organizations globally. The company employs 60,000 people and operates in more than 30 countries around the world.
Under Steve's direction, Jacobs has made inclusion and diversity a business imperative and a key element of Jacob's growth strategy moving forward. His passion for gender equality along with equity in opportunity and engaging with his employees to gain different perspectives, new ideas, and potential solutions continues to drive Jacobs forward and create sustainable change both internally and in industry.
Join us for a conversation between Steve and Joe Alvarado, Former Chair & CEO of Commercial Metals, and listen to two former CEOs share how a focus on culture and creating an inclusive environment where all employees feel valued can drive shareholder value.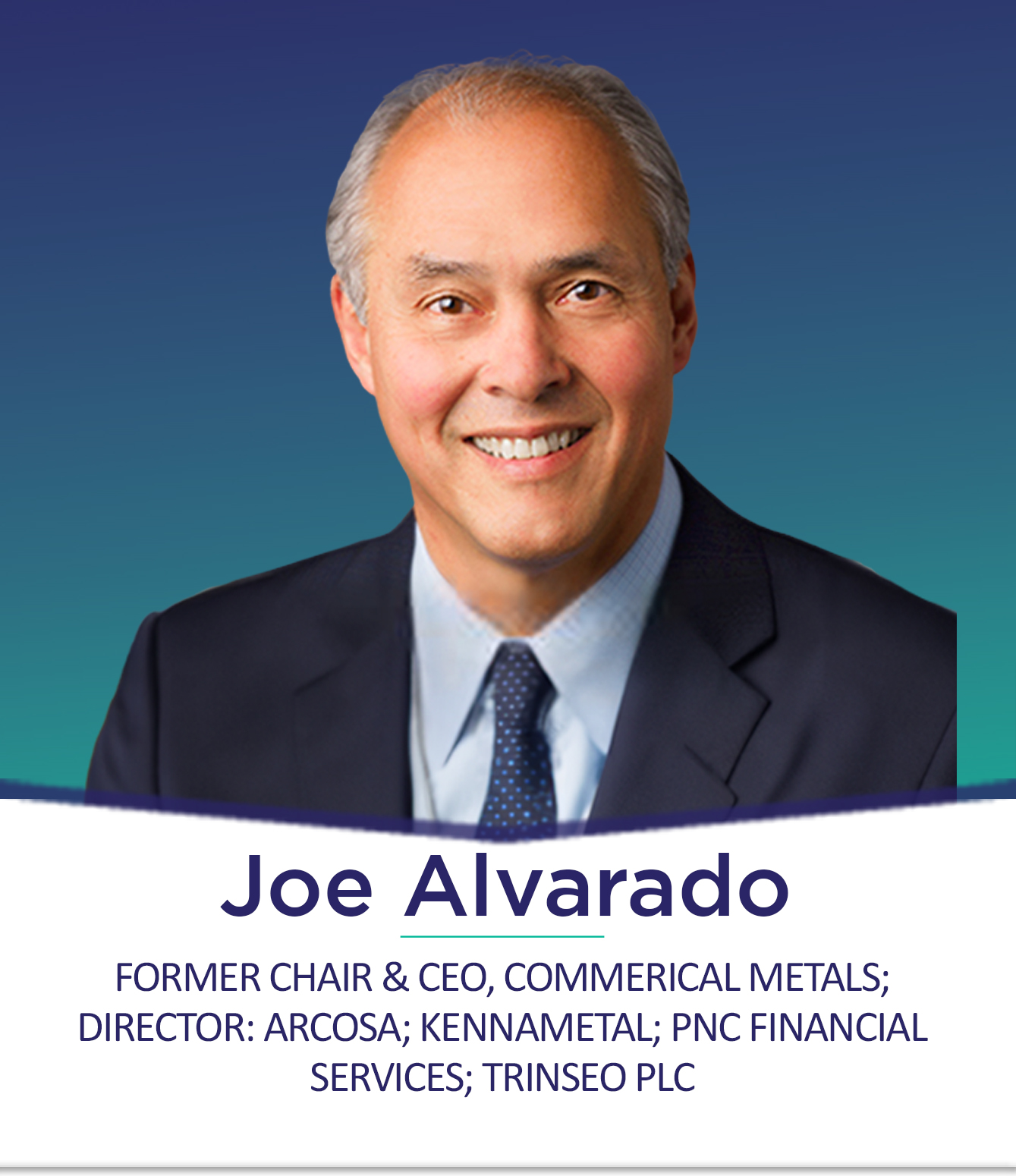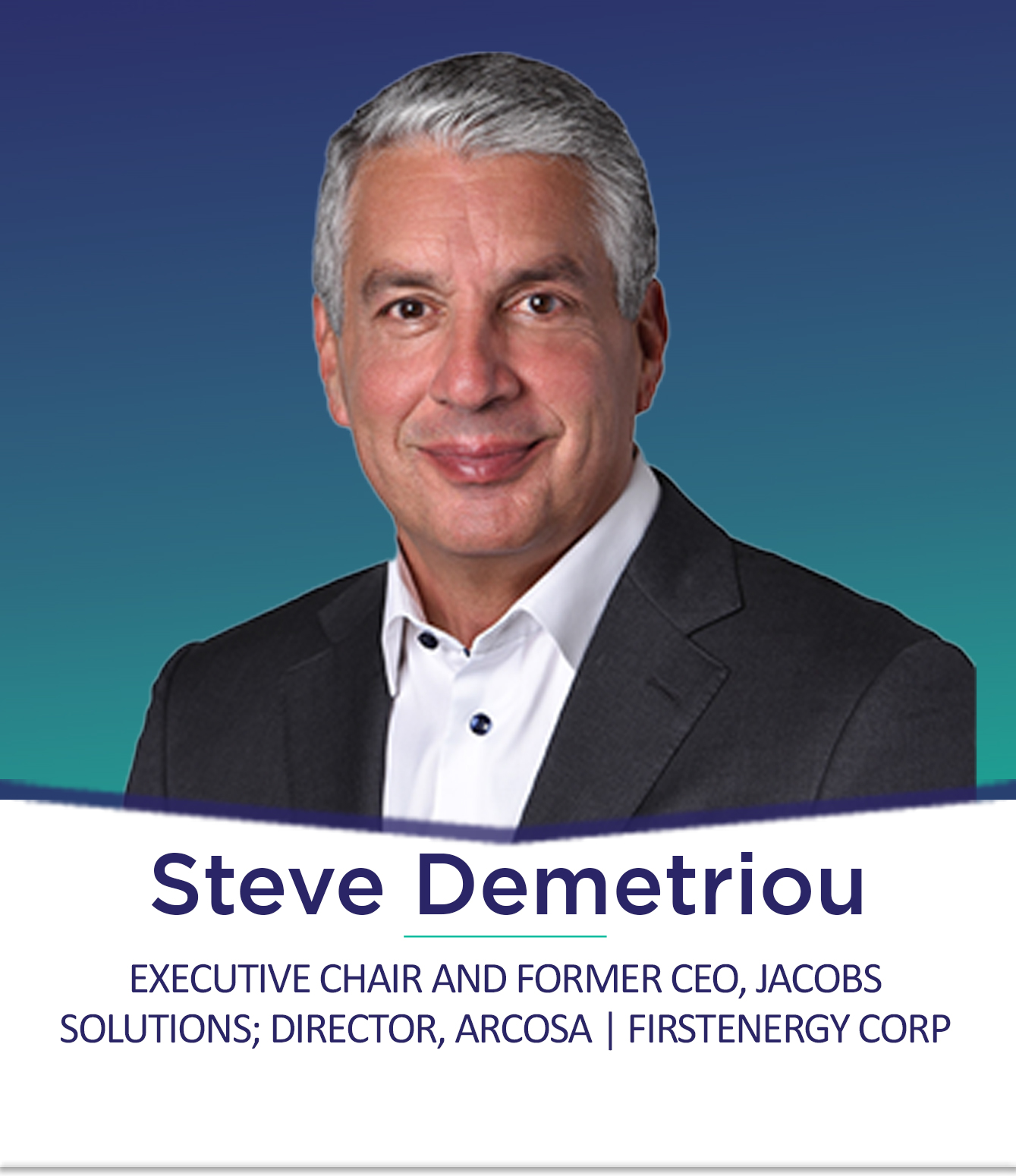 Balancing Act: Navigating the 2024 Economic Outlook
Despite initial recession concerns, the 2023 US economy has been looking so solid lately that Federal Reserve officials may double their projection for growth this year. As we approach 2024, how is this new information shifting the future economic outlook?
Join KPMG Chief Economist Diane Swonk in conversation with John Rodi, Partner, KPMG, as they discuss interest rates, inflation, the labor market, geopolitical issues, and the outlook for the housing market. Bring your questions as a robust Q&A session will close out the discussion.
Sequoia Room Toyota HQ
---
---
Artificial Intelligence for Good
Artificial Intelligence (AI) is poised to be one of the most revolutionary developments in technology, which we are already seeing used in transformative ways, powering some of the most cutting-edge solutions we use in our daily lives. Yet there remain concerns about the threats of AI and its impact on business and society, despite the opportunity to create value for customers, employees, and shareholders.
How can we get past the dystopian-tinged concerns and focus on how AI can influence the greater good? From climate disasters to global health crises to economic inequities, AI can be applied to achieve real social transformation. In this session, LCDA member Jesus Mantas talks with Vilas Dhar, President and Trustee of the Patrick J. McGovern Foundation, who is inspiring business leaders to think beyond their organizations to consider the social impact of technology adoption.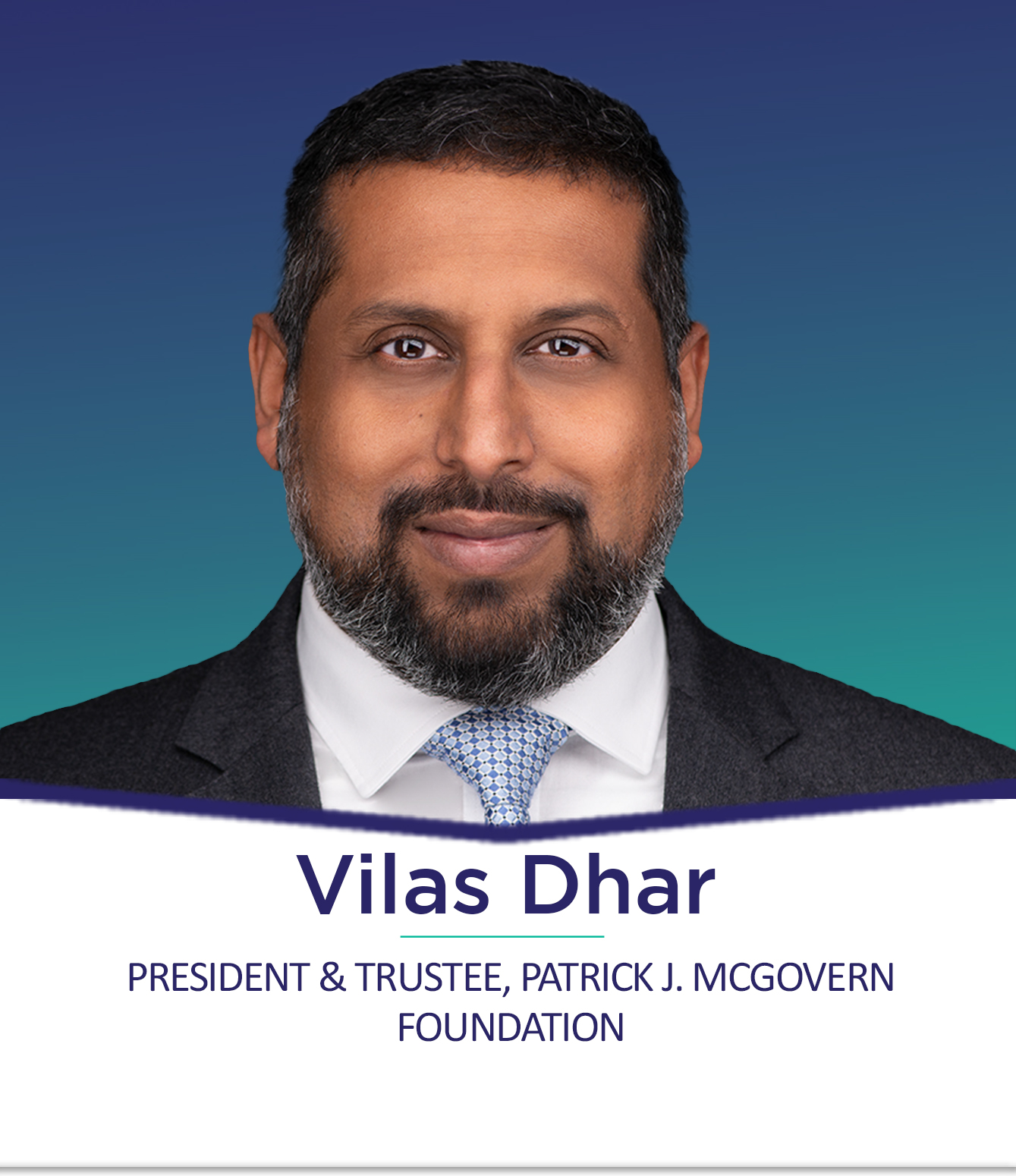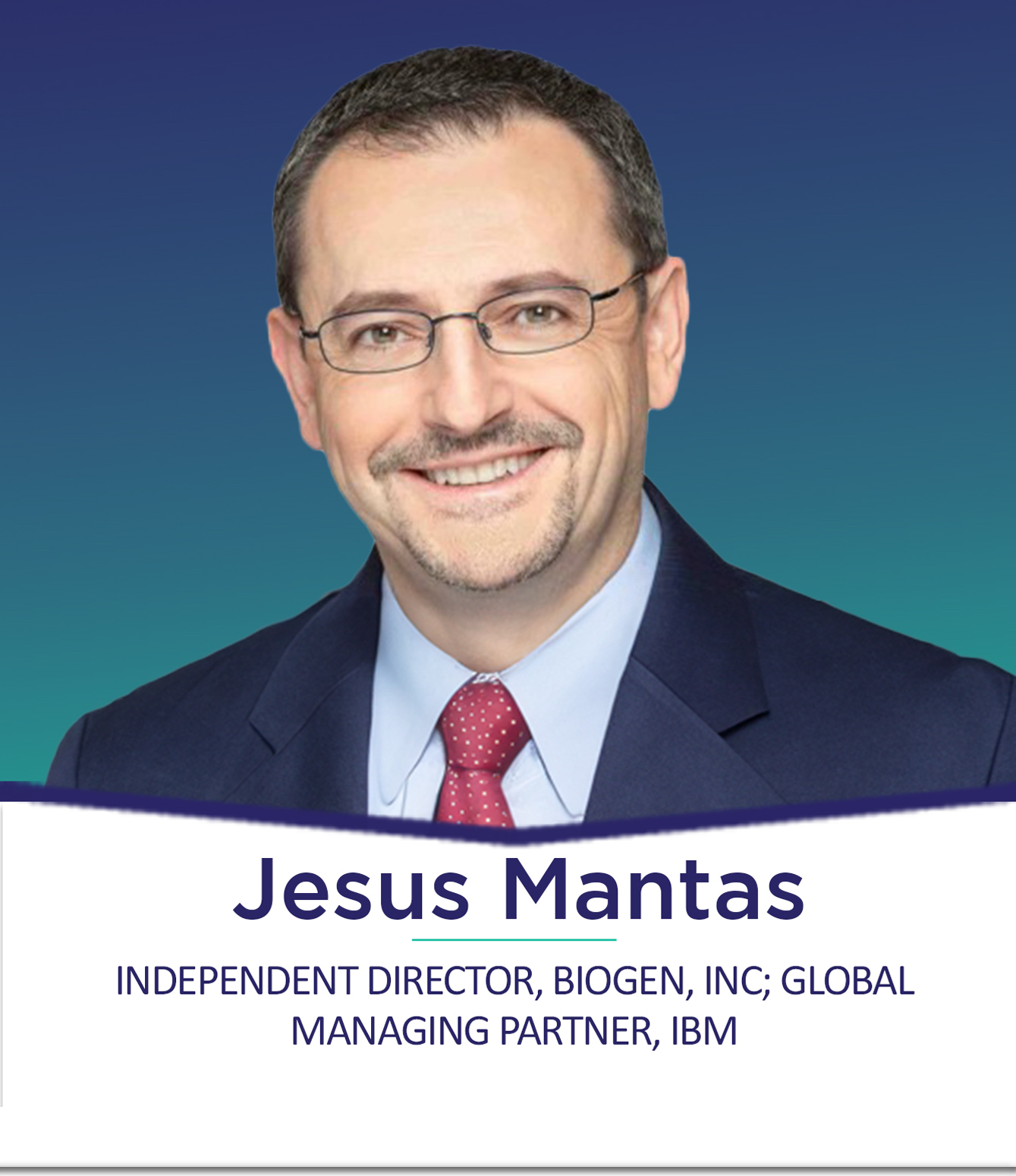 Sequoia Room Toyota HQ
12:15 - 1:15 PM
Welcome Luncheon

12:15 PM: Update on the State of Latino Board Representation
Hear from Acting LCDA President & CEO, Ozzie Gromada Meza, about the success of recent efforts to increase the number of Latinos on corporate boards.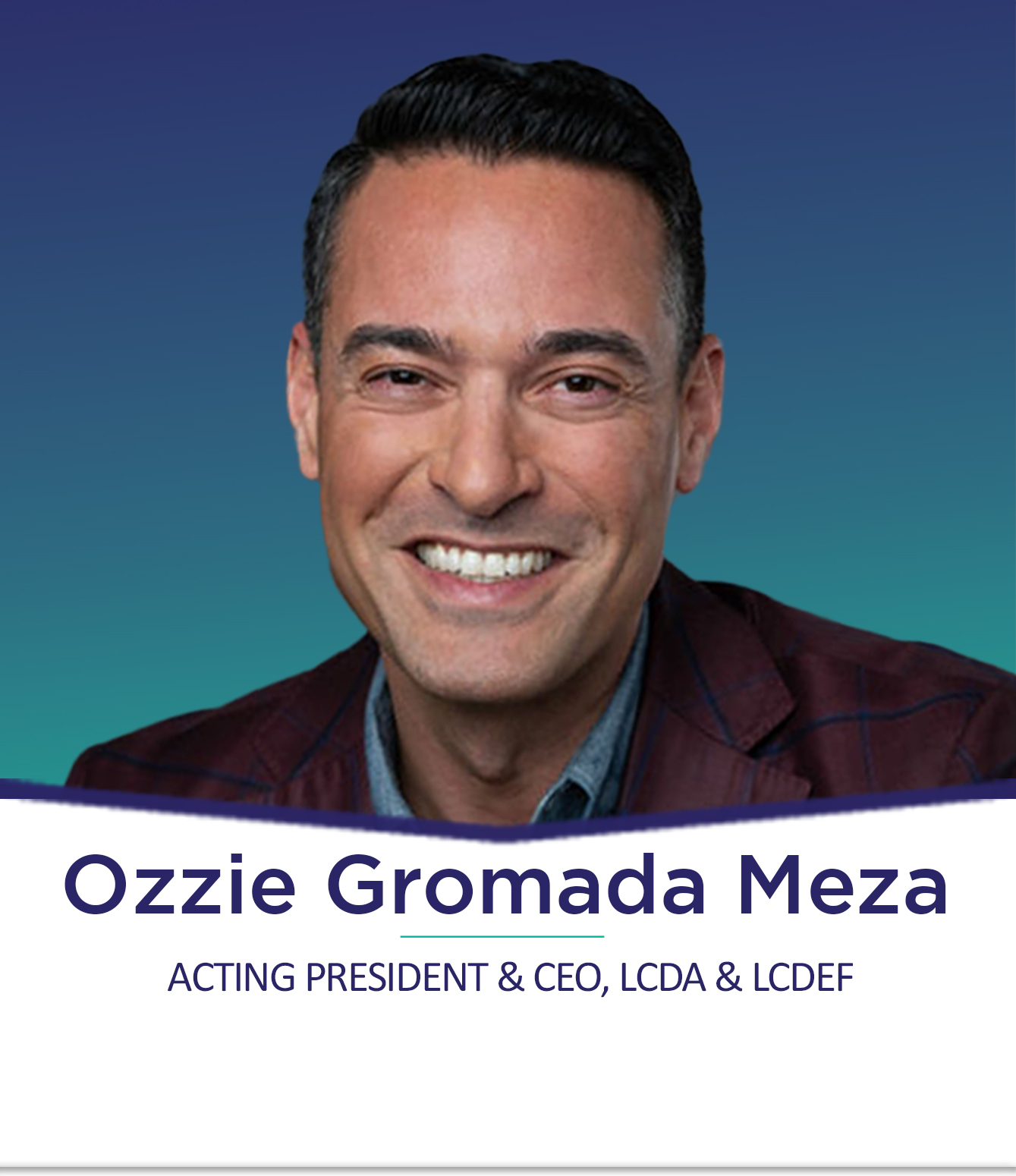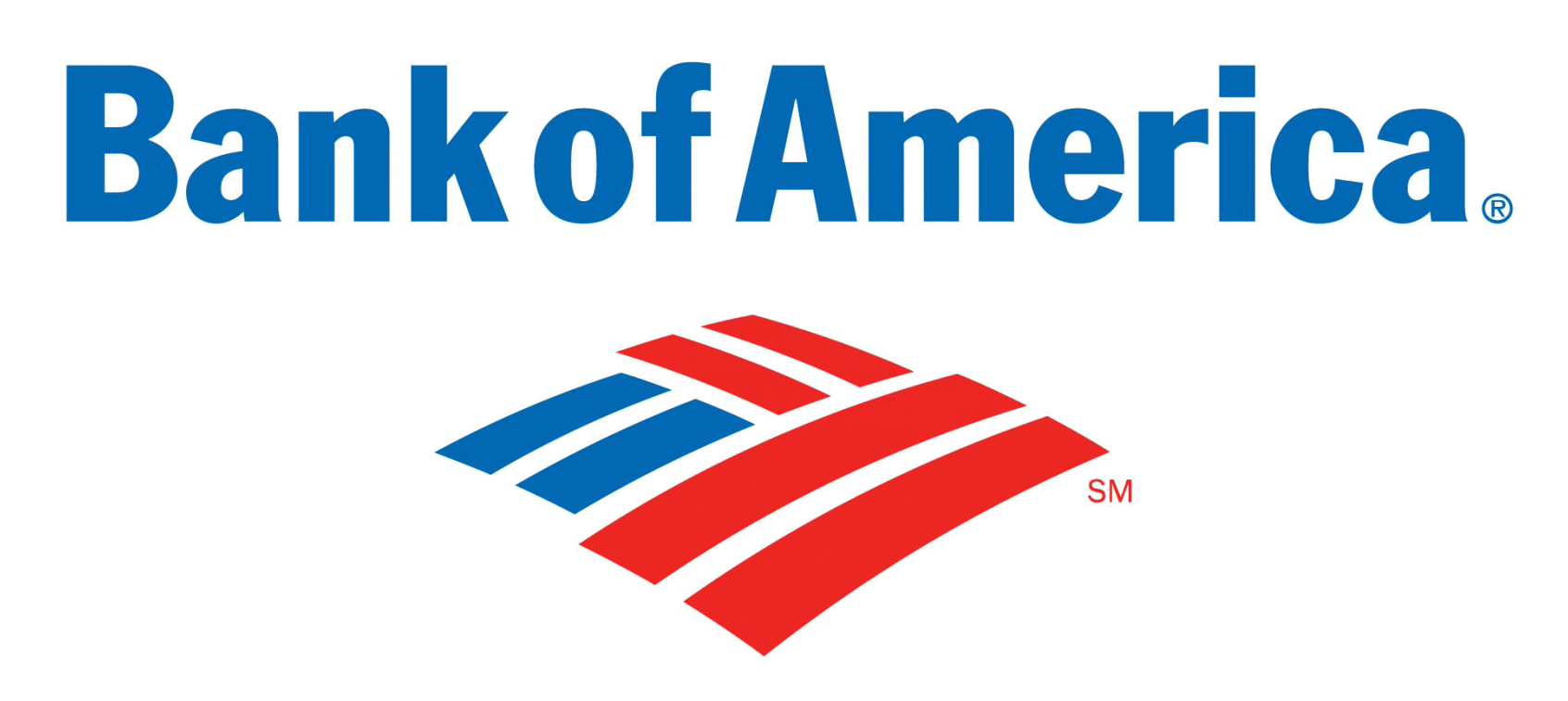 12:30 PM: Panel Discussion: Building the Future Board: Embracing Diversity for a Thriving Governance
Research shows that board diversity drives better company performance and shareholder relations. Boards that represent a good mix of age, experience, and background also contribute to more constructive debate and better decision-making. The growing regulatory demands of boardrooms support the idea that diversity should not be limited to gender and race, as diversity of skill set and professional experience becomes increasingly important.
In this session, we tap into the expertise of LCDA partners who influence board placement, to explore the changes they see in nomination slates that impact future board composition and what backlash, if any, they're receiving to the principles of diversity and inclusion. Bring your questions for a robust Q&A session that will follow the panel.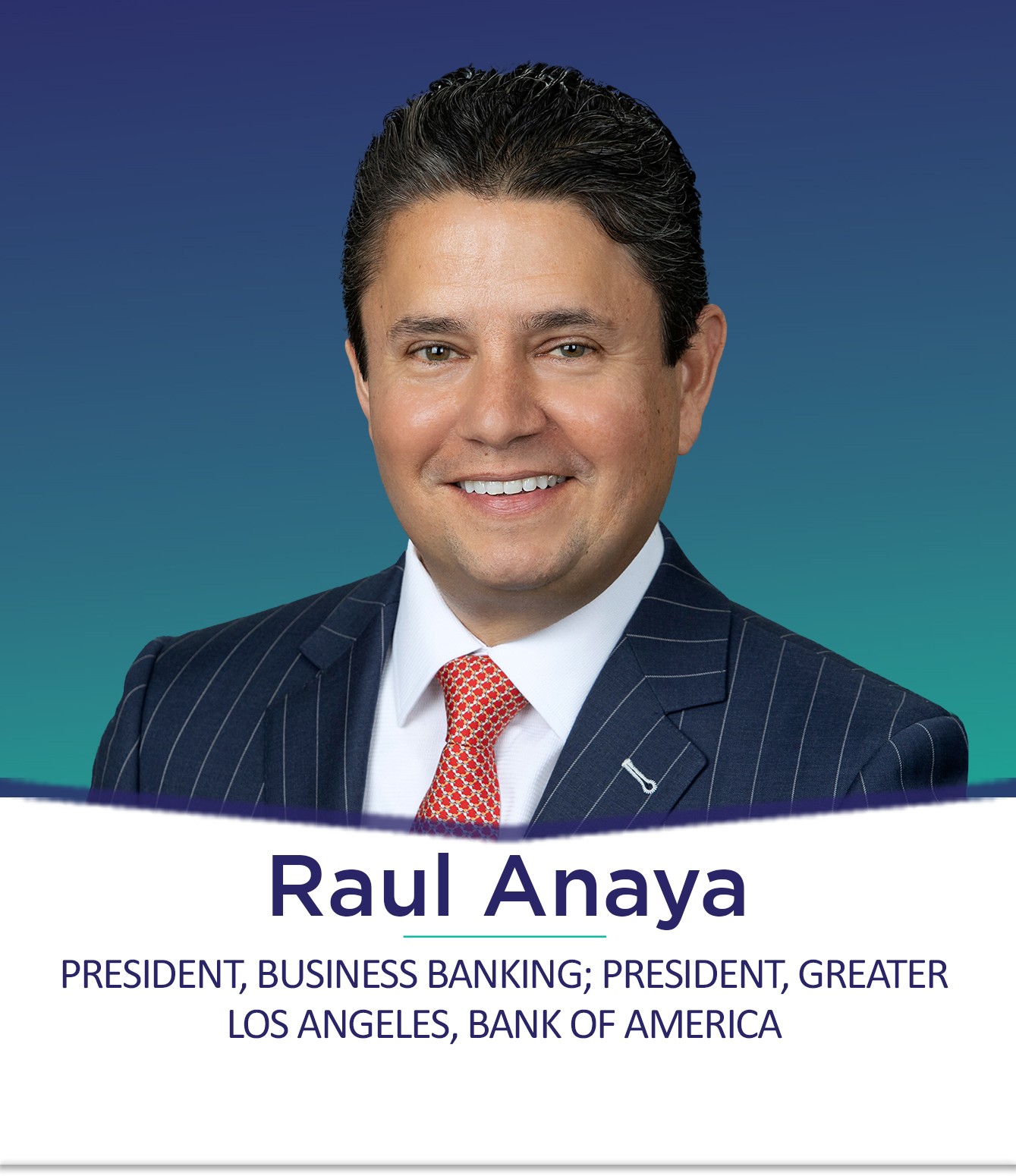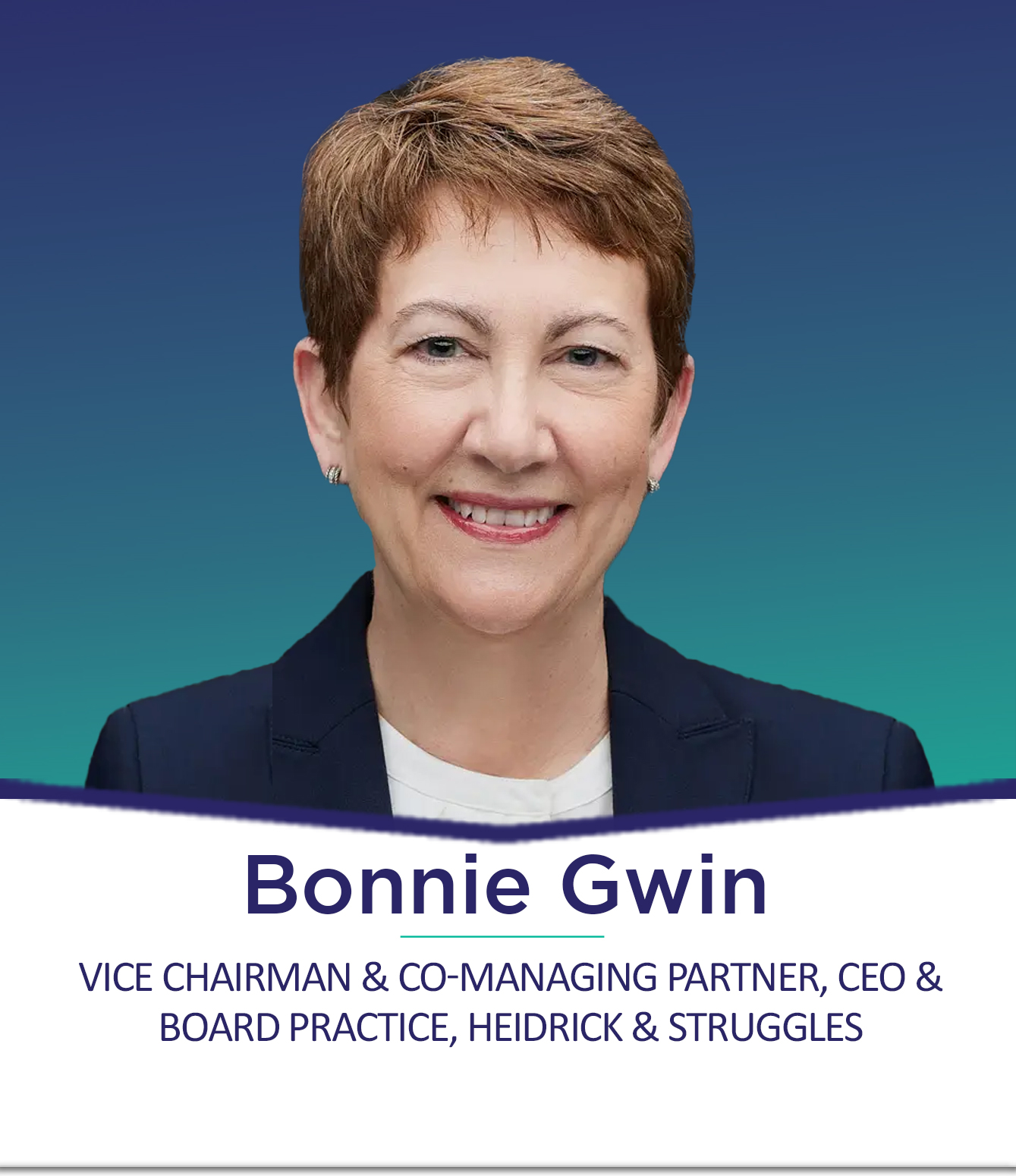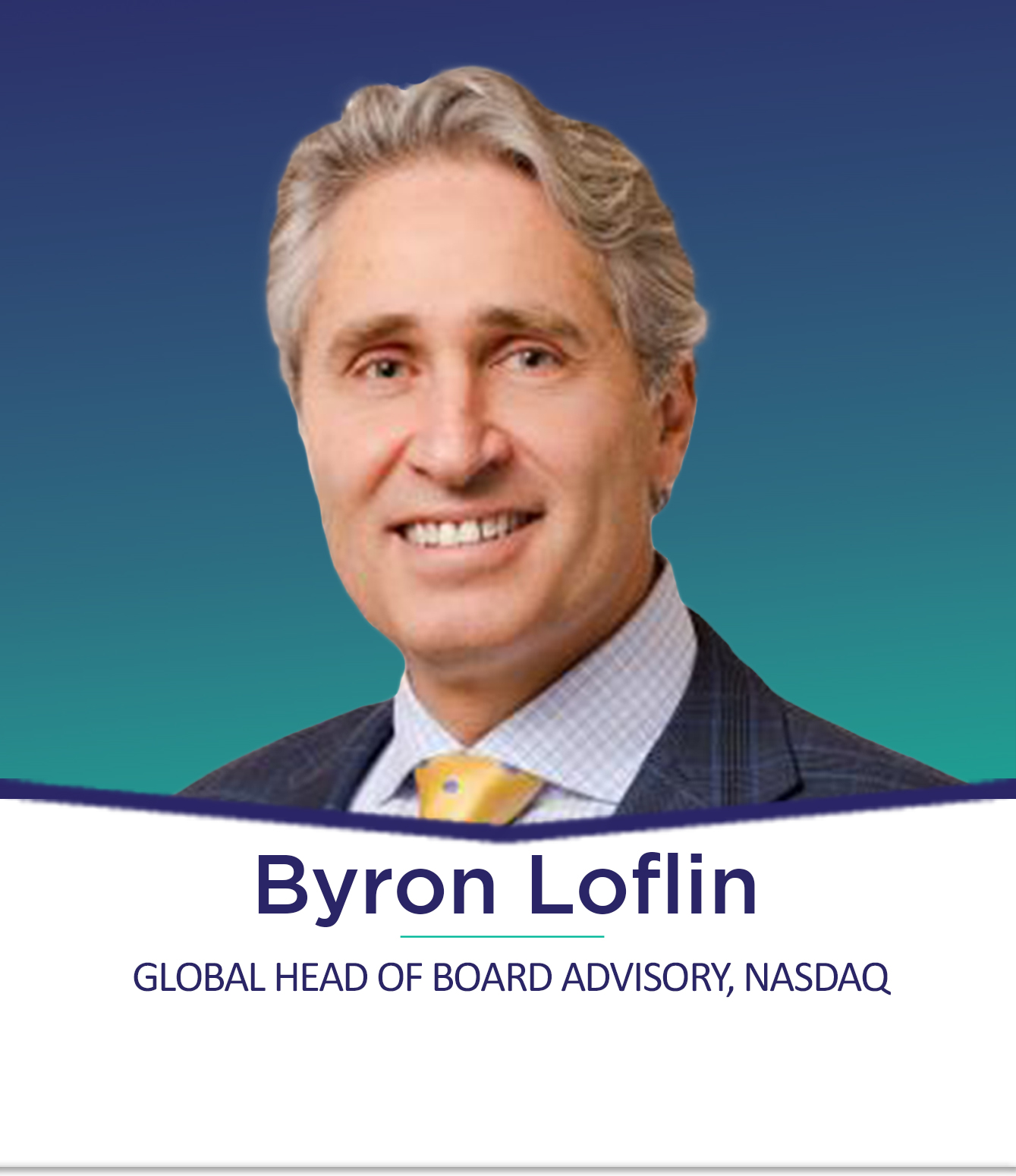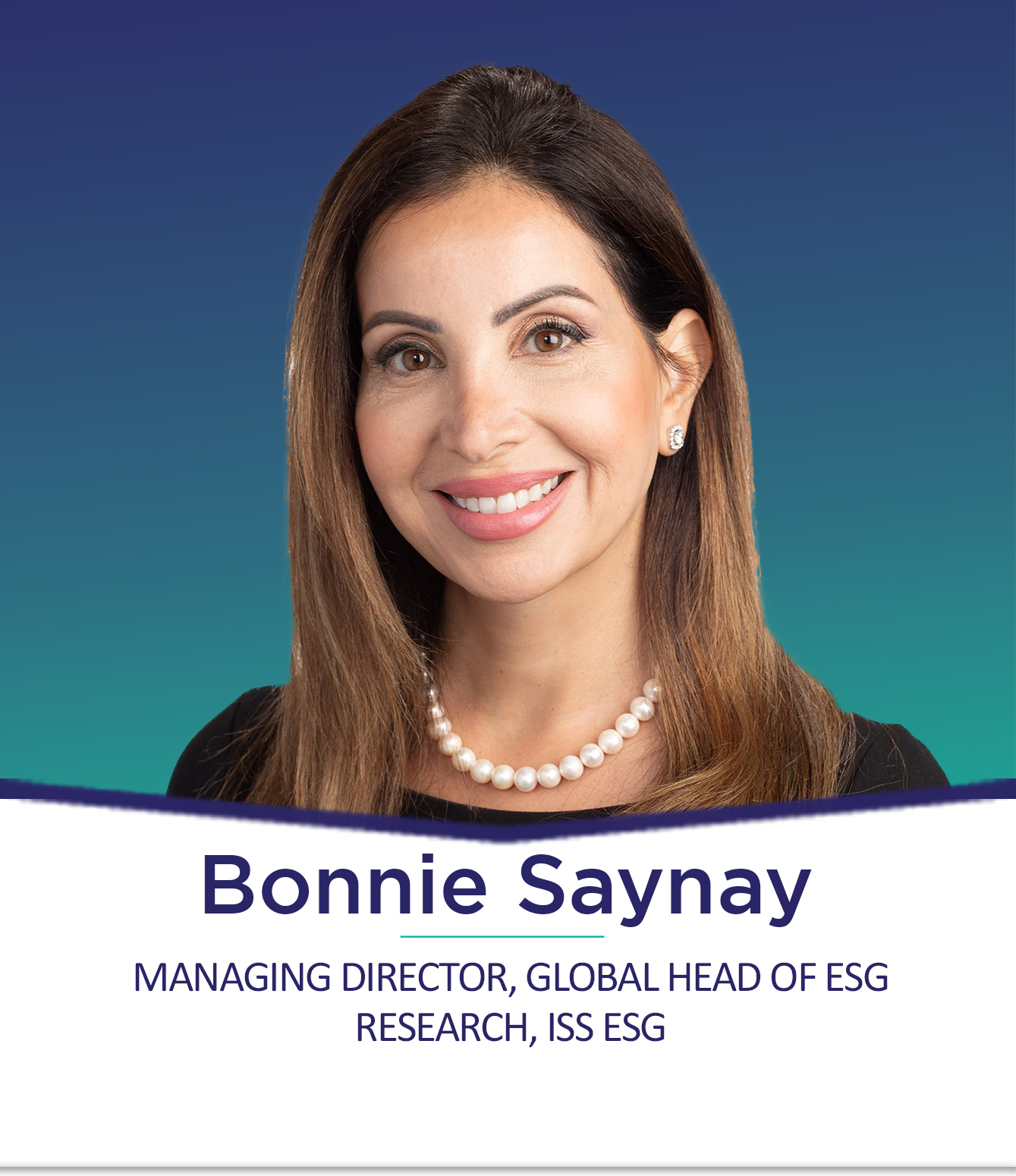 Sequoia Room Toyota HQ
1:30 - 2:30 PM
Concurrent Session: SEC Rulemaking Implications in the Evolving Regulatory Landscape
The Securities and Exchange Commission (SEC) is planning to implement more than 30 proposed rule changes in the fall of 2023 or spring of 2024. Climate change disclosures are at the forefront of the proposals, and, if adopted, will represent a significant change for public companies, as the proposal have extensive standardized requirements. In addition, new rules on cybersecurity, SPACs, and stock buybacks are taking shape, as the SEC moves to "update its ruleset to meet the challenges of a new hour, " according to Chair, Gary Gensler.
What do board leaders need to know about these proposals and what's coming over the horizon? Our panel of experts will unpack the many changes coming in the next few months, and provide guidance on what questions board members need to ask.
Concurrent sessions are designed to be interactive and are scheduled to allow for a longer Q&A period.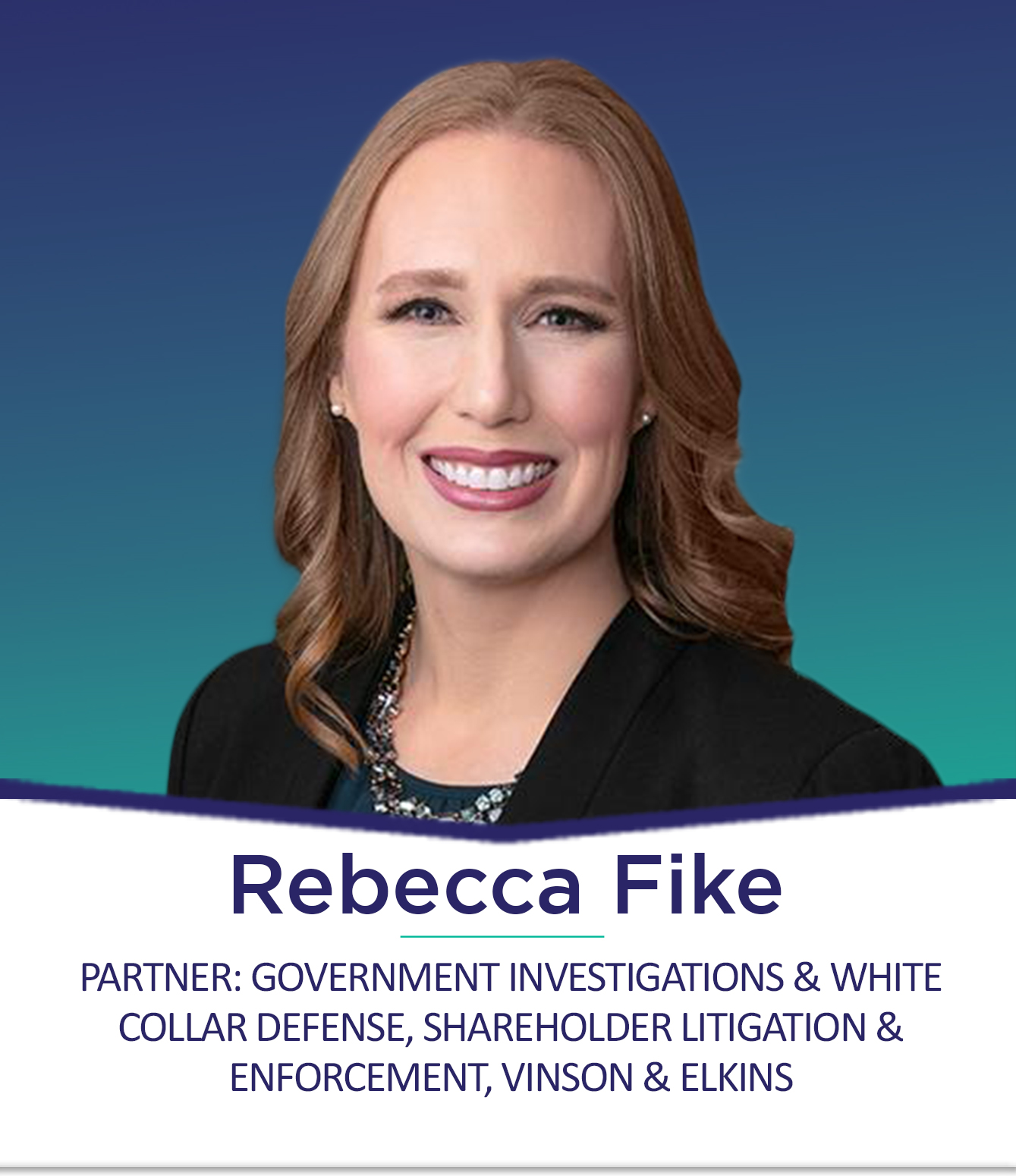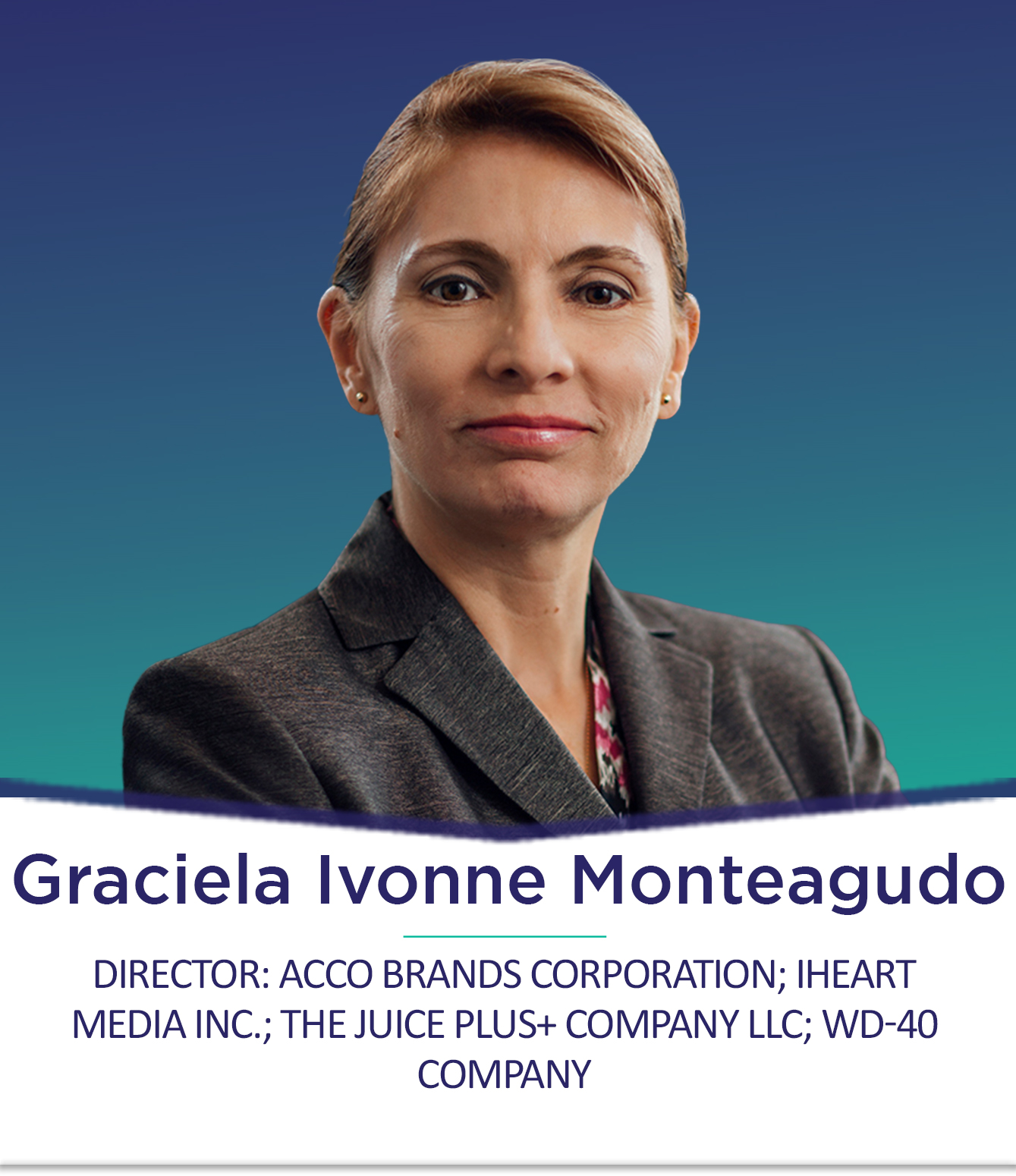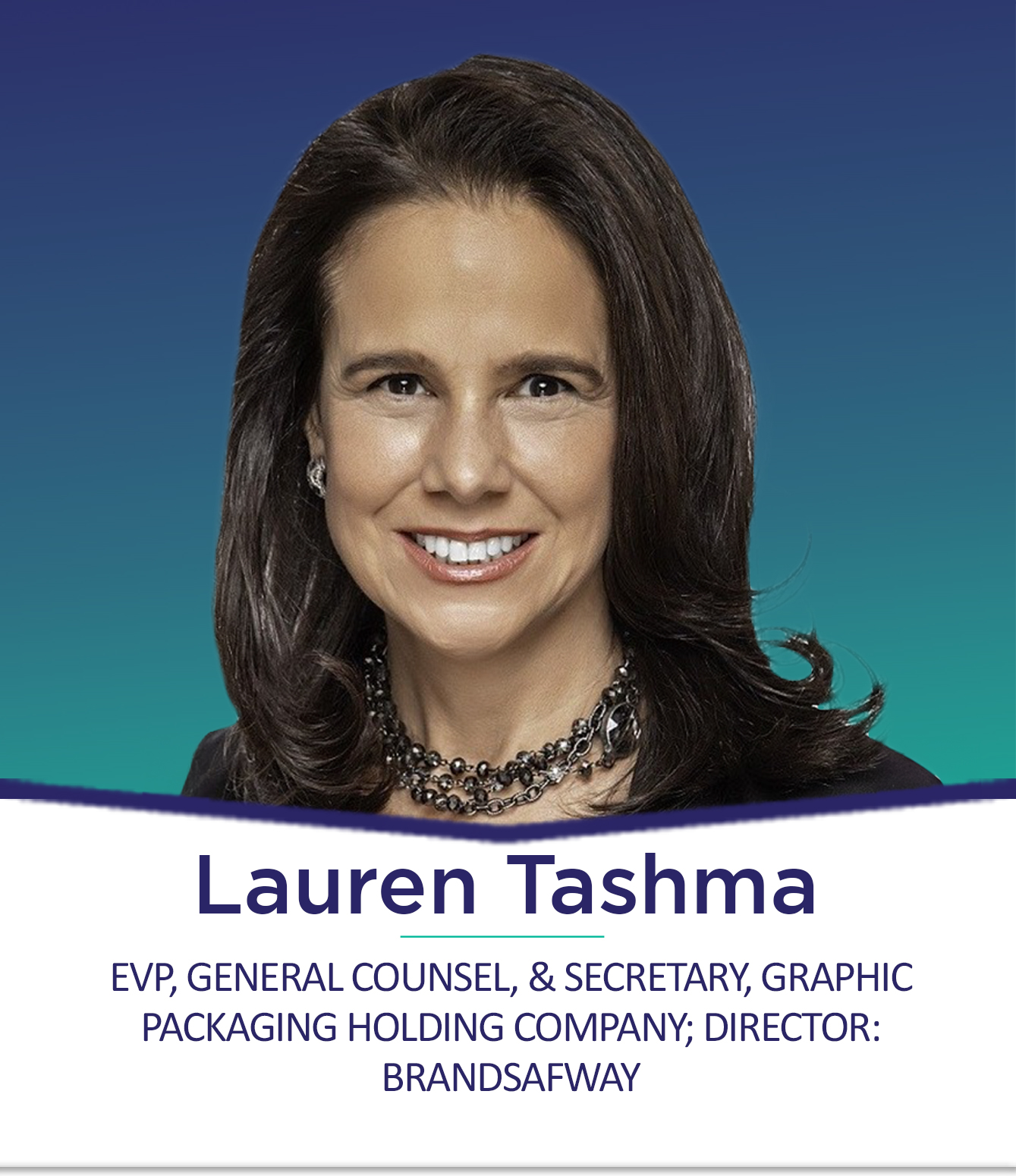 Previa/Sienna Rooms, Toyota HQ
Concurrent Session: The Aging Energy Infrastructure: Challenges and Solutions
What do you do when you're a board member of a utility company and the lights go out? For days on end. It's no secret that the energy infrastructure responsible for generating and distributing electricity in our country is aging and becoming increasingly unstable. Major power outages are becoming more frequent–the 2021 outages in Texas left millions of homes without power for days. The power grid, with parts long past their life expectancy, is also not designed to accommodate the increasing demands of electric vehicles or the growing amount of renewable energy, which requires a two-way flow of energy, back to the grid.
The grid is in transition and the shift to clean energy is gathering momentum in response to federal and state policies. But there remain many challenges to updating the grid and moving towards clean energy, especially in regions that are already struggling to maintain their existing power grid.
What do board members need to know about this transition and how it will impact their companies? Our panel of experts will answer those questions for you and discuss what's in store for the future energy infrastructure in our country.
Concurrent sessions are designed to be interactive and are scheduled to allow for a longer Q&A period.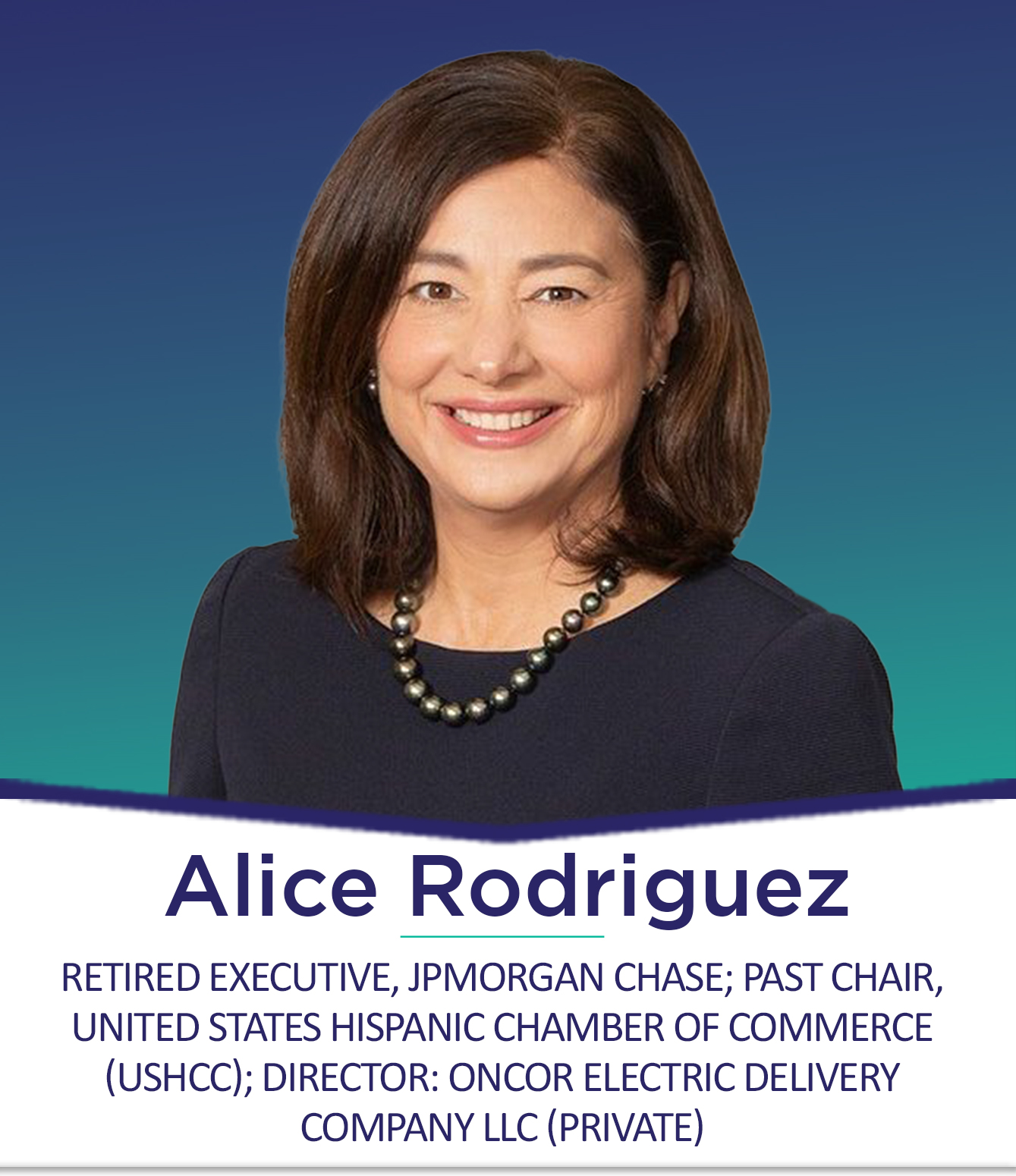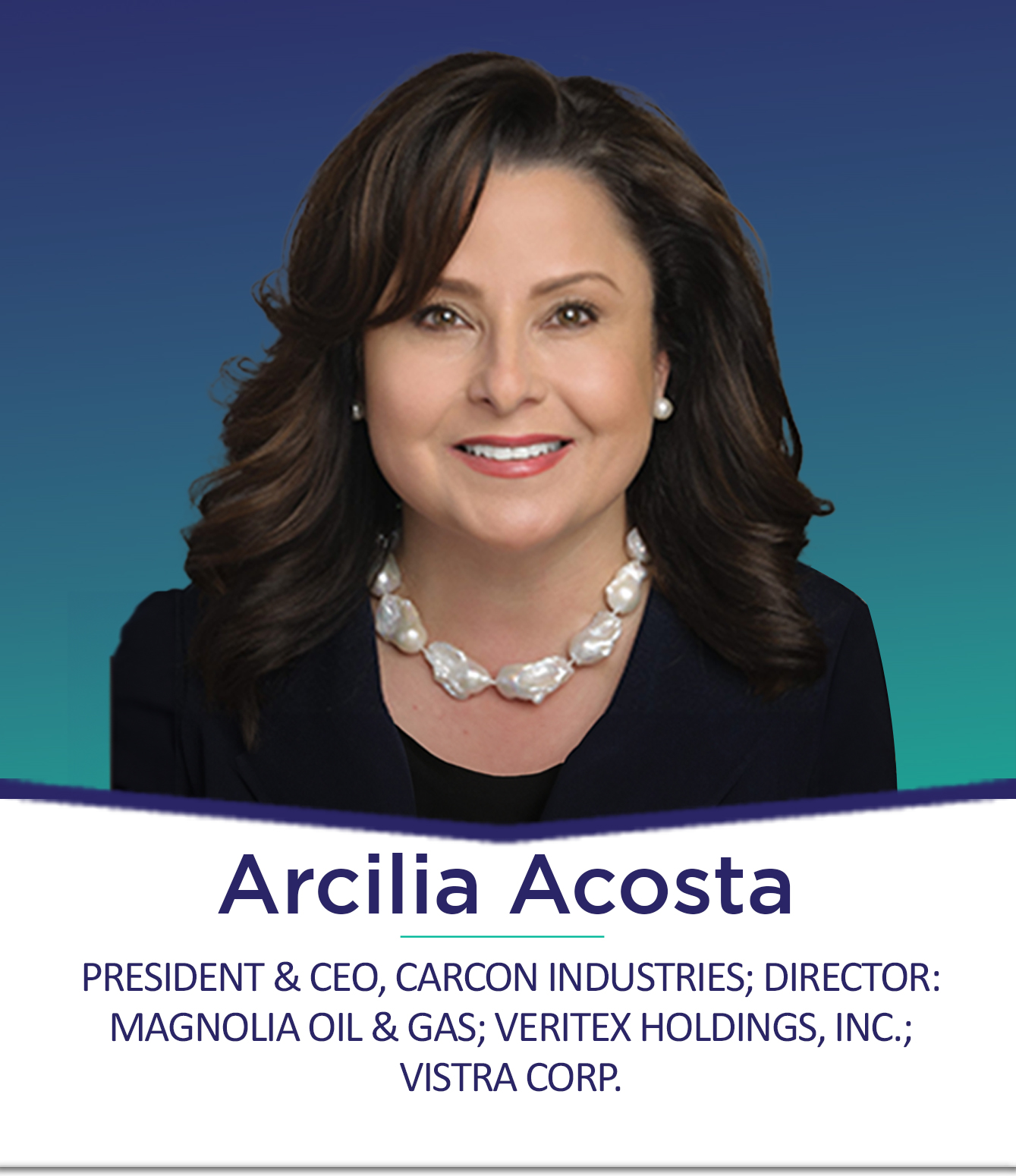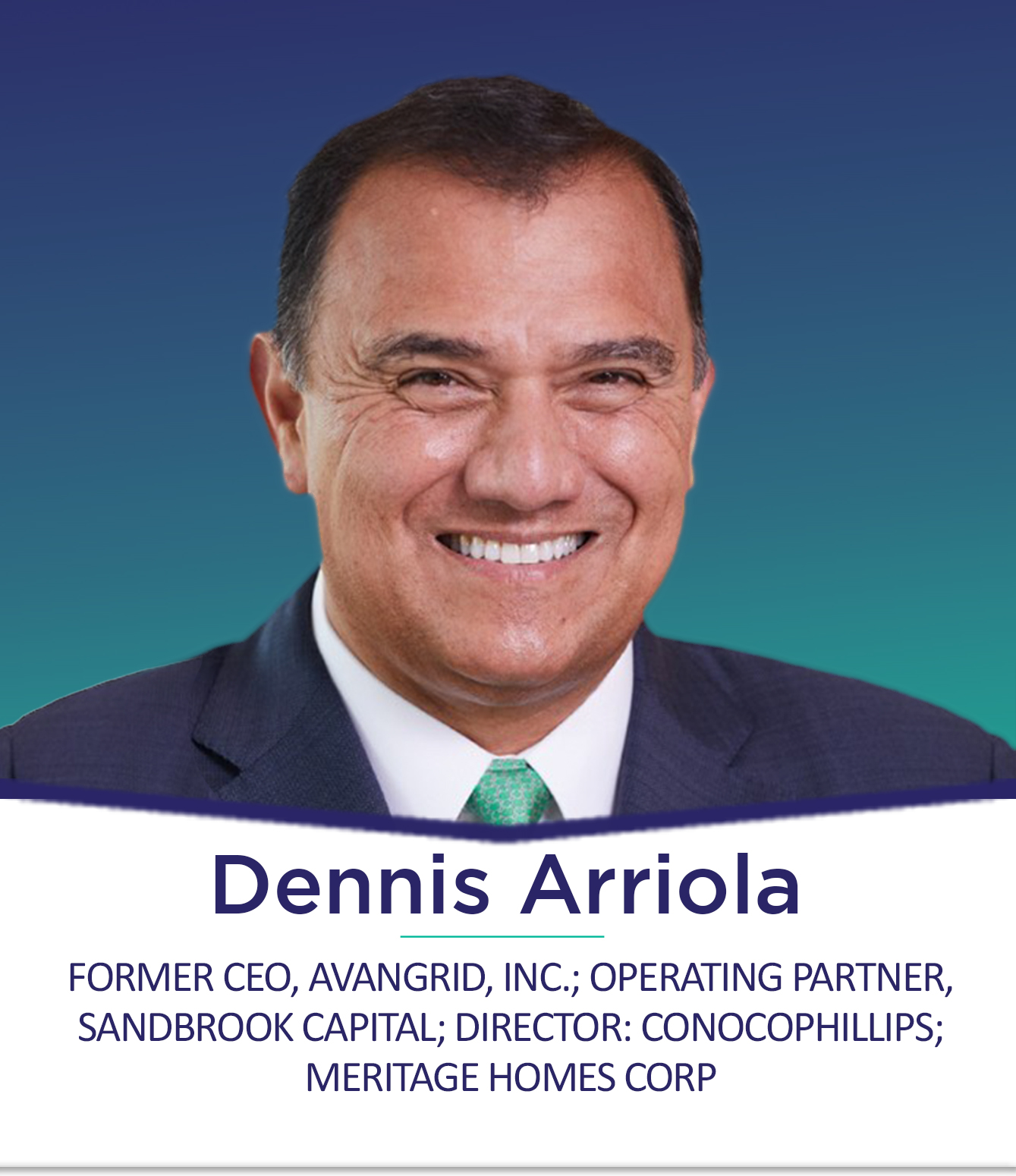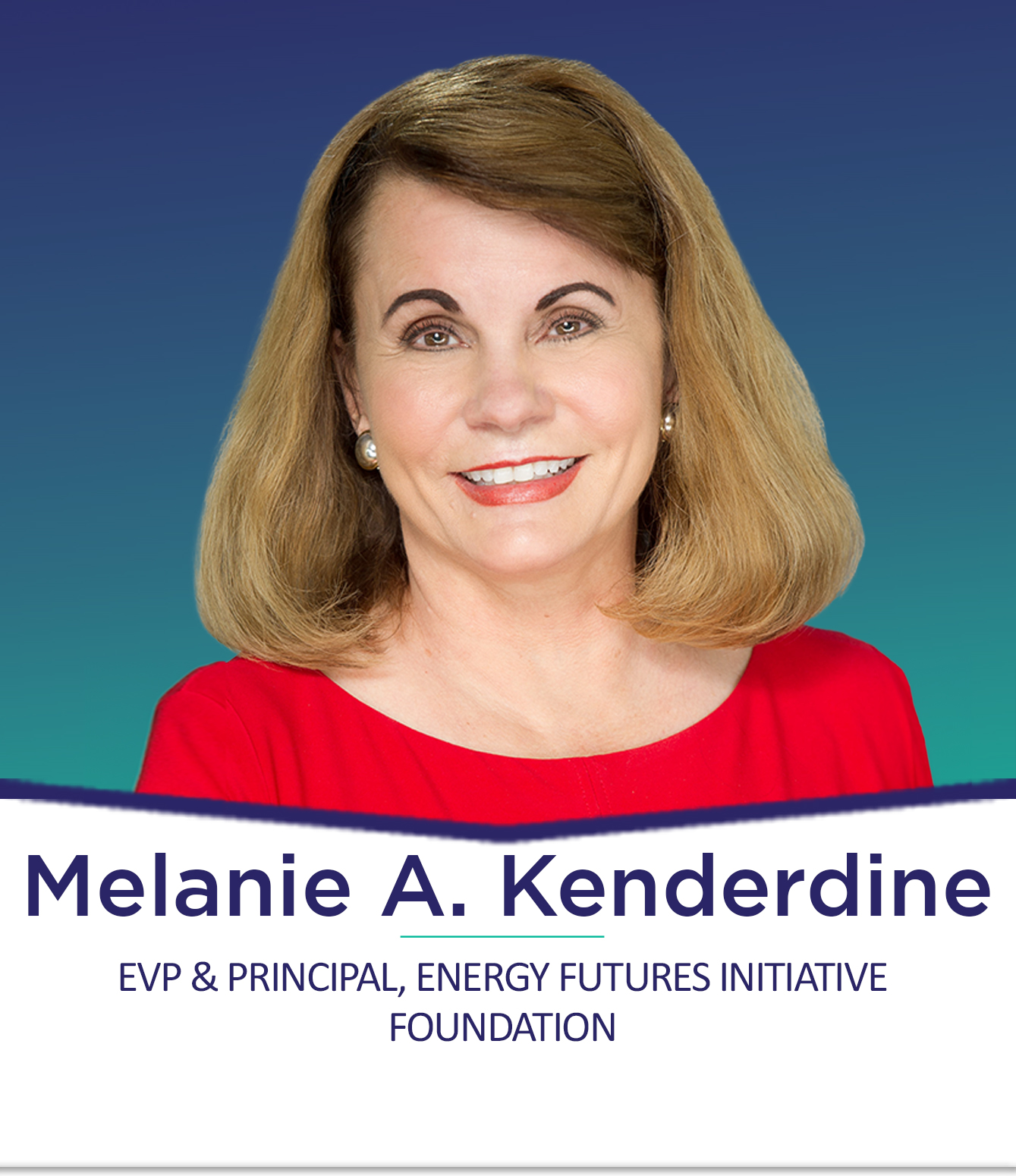 4Runner/Land Cruiser/Stout Rooms, Toyota HQ
1:30 - 2:30 PM
Concurrent Session: Navigating the Personal Risks of Being a Director
Regardless of the size or industry of the companies they serve, directors know that a corporate board is entrusted with the highest level of accountability for company decisions and that they have fiduciary duties to the company and stakeholders. With the increasingly complex and time-consuming demands of individual directors and the growing slate of shareholder lawsuits, sitting on a corporate board can carry great personal risk.
In this session, a panel of experts will discuss these issues and explore trends in shareholder lawsuits as well as D&O insurance, to explore how the personal risks of being a director are increasing day by day.
Concurrent sessions are designed to be interactive and are scheduled to allow for a longer Q&A period.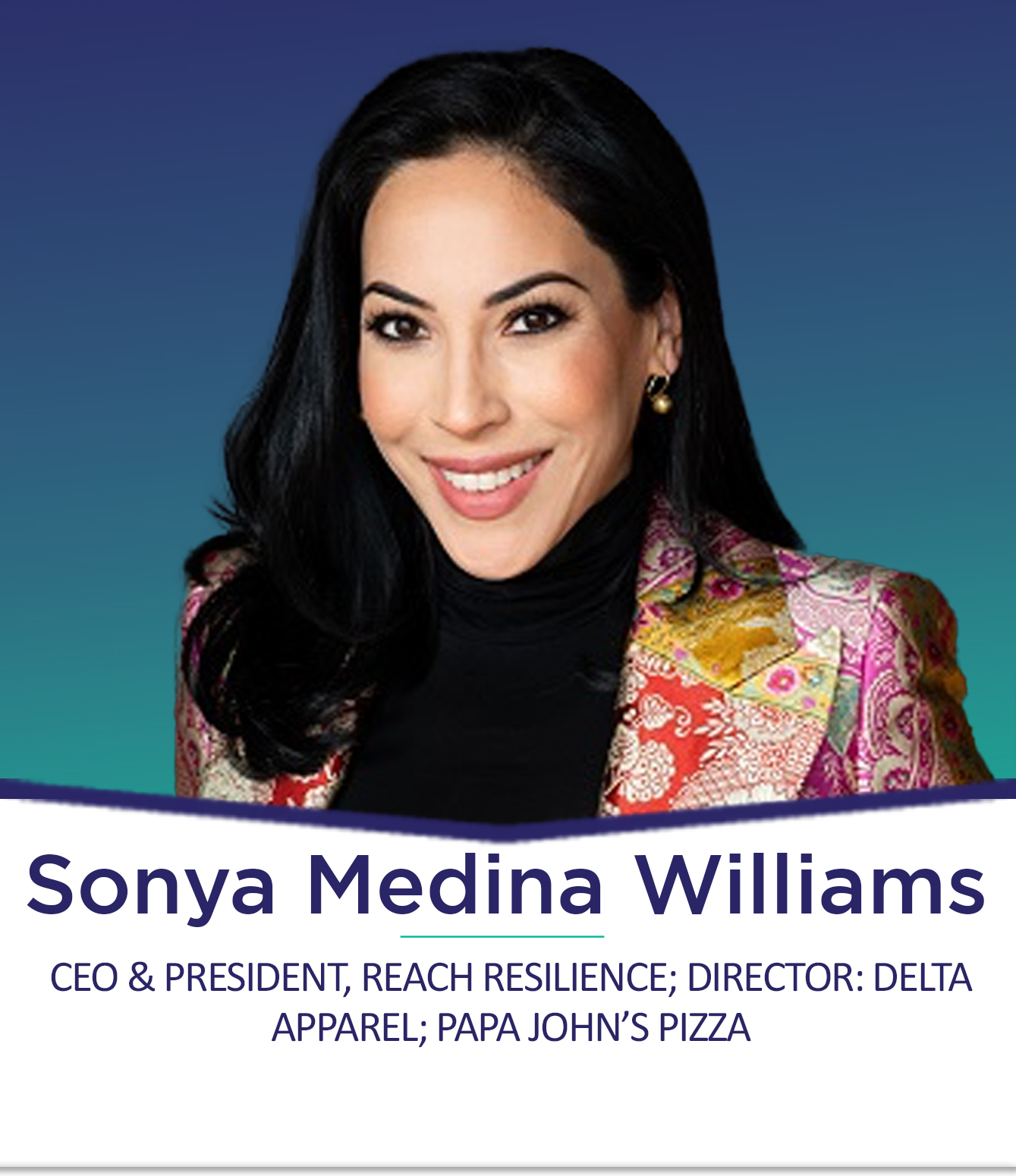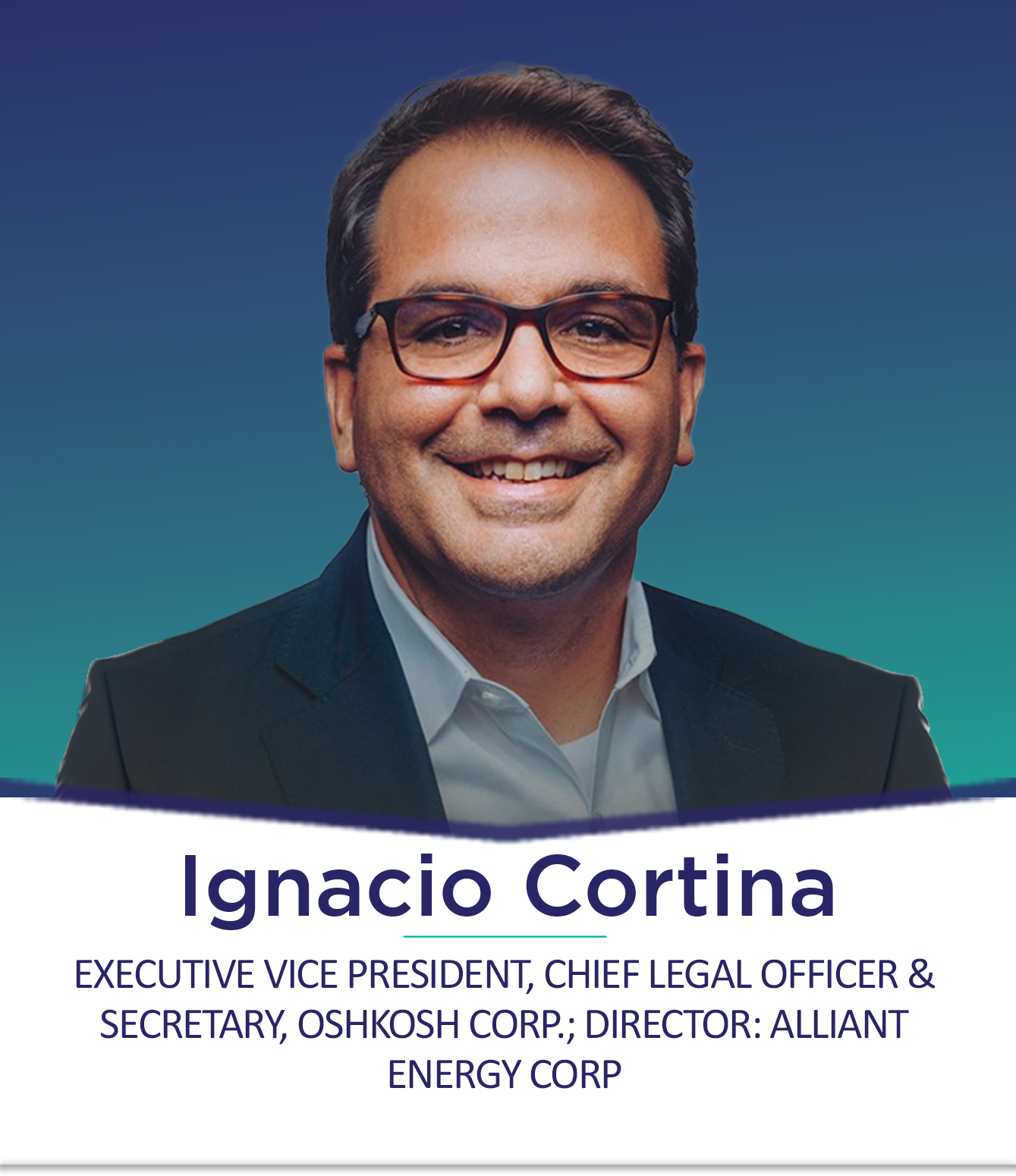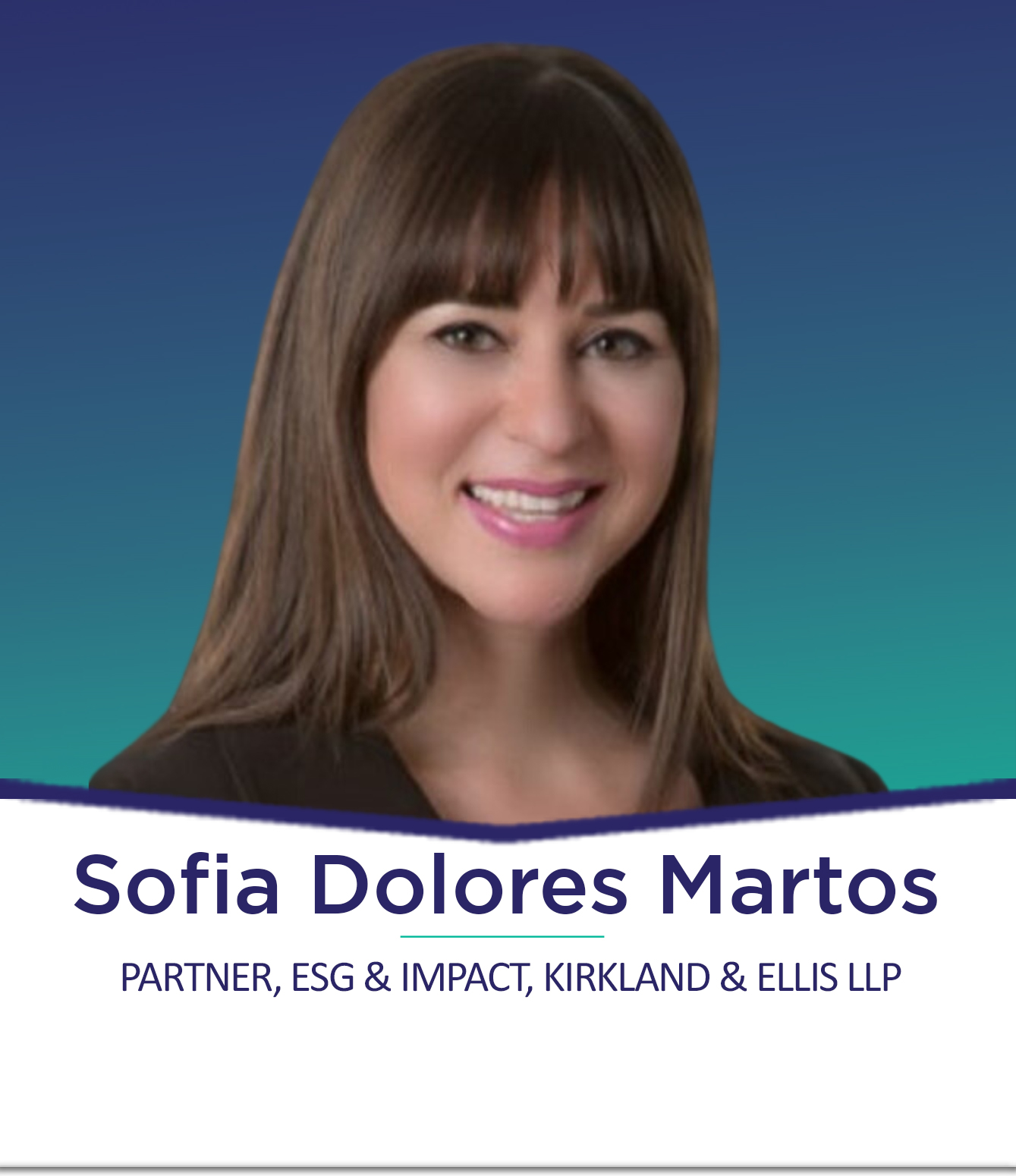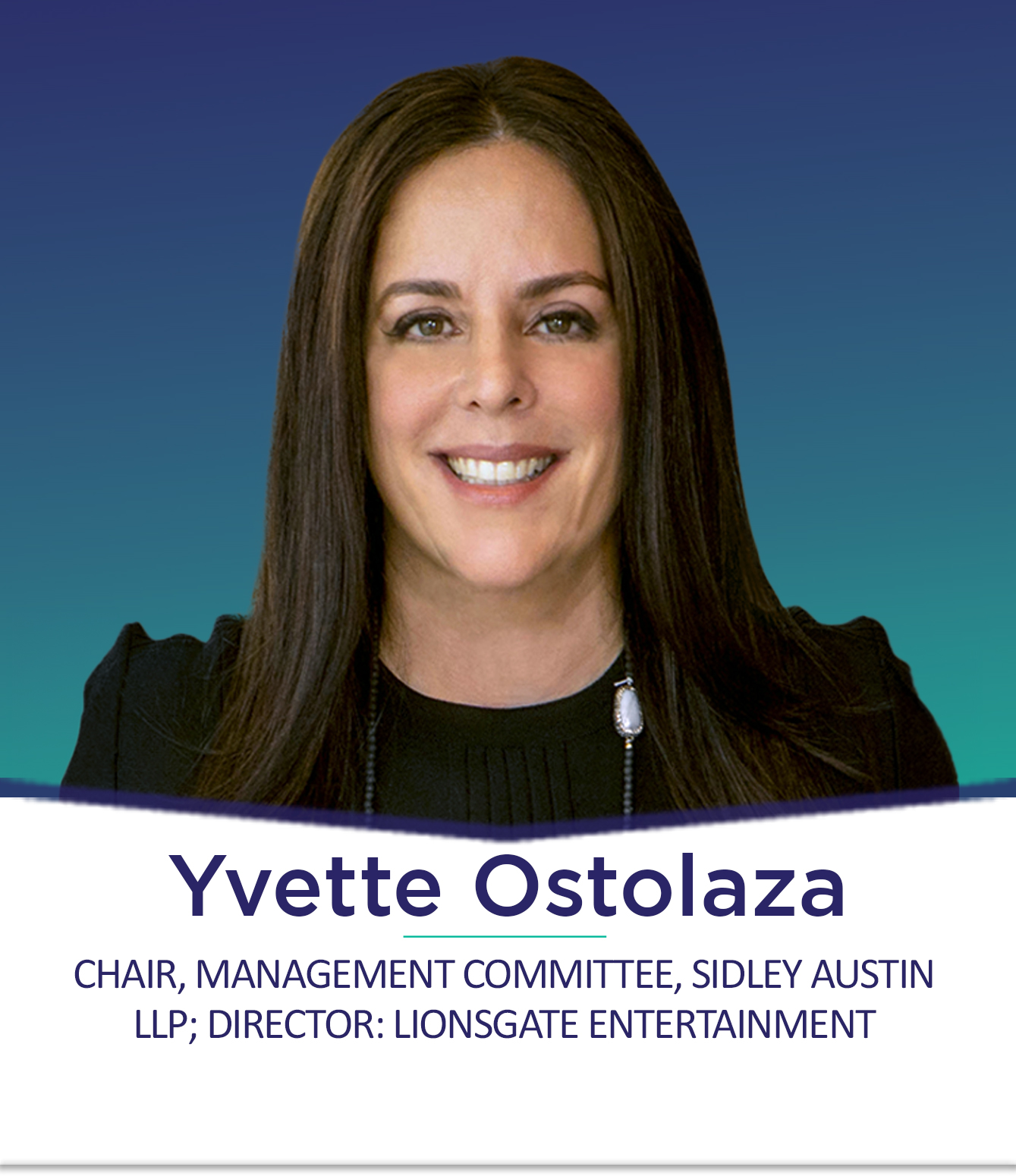 RAV4/FJ Cruiser Rooms, Toyota HQ

2:45 - 3:30 PM

Sequoia Room Toyota HQ
4:00 - 5:00 PM
Peer Exchanges

Join your fellow LCDA members for candid conversations about the issues both experienced and aspiring directors are confronting today. Facilitated by LCDA partner, Edelman.

Sequoia Room Toyota HQ
6:00 - 9:30 PM

Corporate Visionary Award Reception and Dinner
Enjoy an evening of dinner, drinks, and presentations as we celebrate the Corporate Visionary Awardees, in recognition of the exemplary representation of US Latinos on their board of directors. This award celebrates companies with the distinction of having two or more US Latinos on their board, winners of which will be announced prior to the Convening.
We are pleased to have Alicia Barrera of NBC 5 Dallas-Fort Worth, as our Emcee for the evening.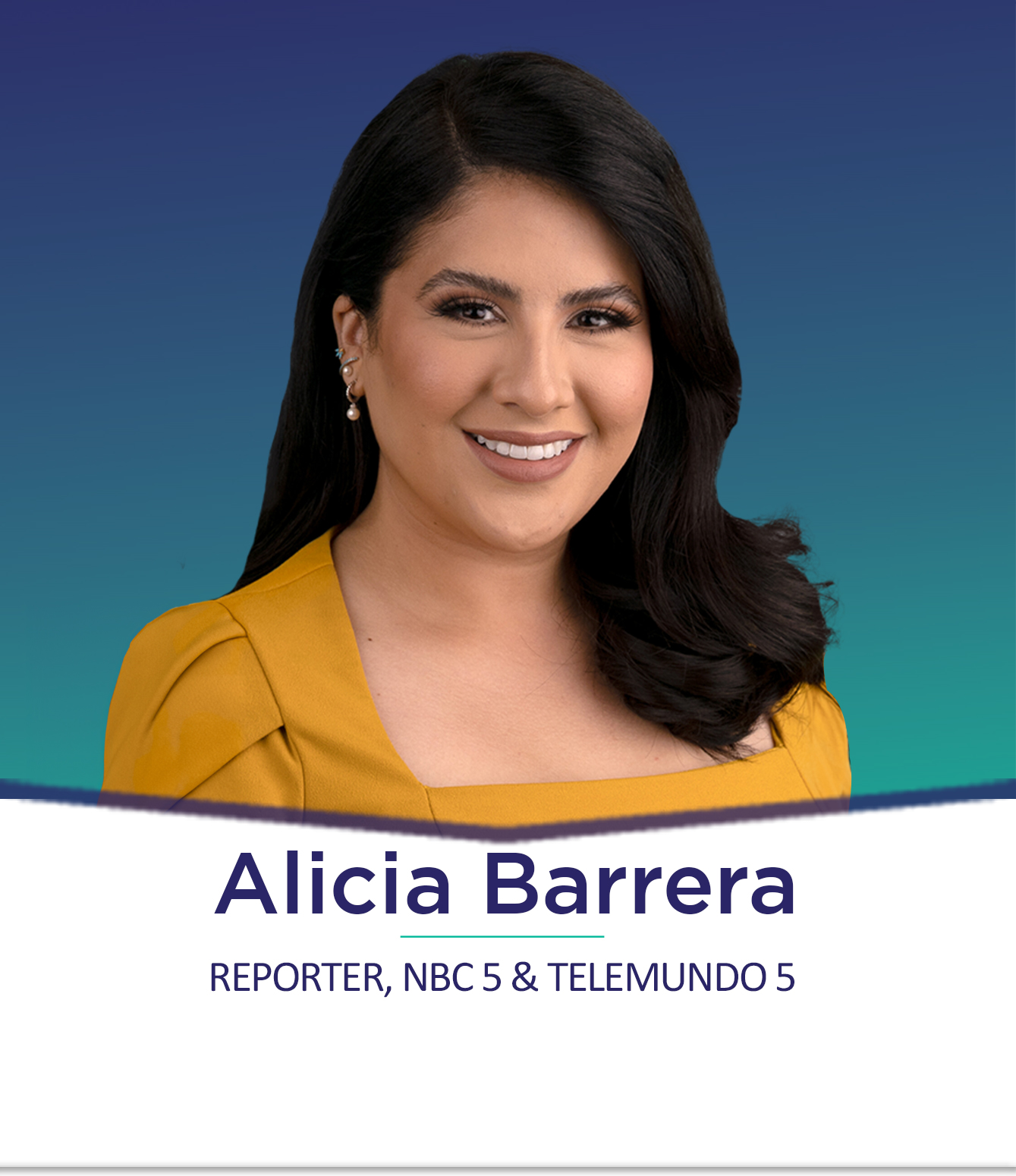 Renaissance Dallas Plano Legacy West

8:30 - 9:15 AM
Reimagining the Supply Chain: The Future of Global Logistics and Operations
Supply chains matter. Never has this been more apparent than when the global pandemic exposed risks associated with supply chain dependency and complex operations with extended supply chains suffered the most. The topic has been pushed to the top of boardroom agendas and supply chain leaders now have the attention of management and a mandate to implement real change and future-proof their supply chains.
To stay ahead of potential disruptions, companies must plan for the worst while remaining agile. They need to build resilience, reassess operating models and increase digital investment, balance cost and reallocation, and ultimately move towards an autonomous supply chain, often while trying to achieve sustainability targets, to transition to a cleaner economy. This is causing organizations to fundamentally rethink their business model with supply chains at the center.
Moderated by Angel Mendez, this session will address those challenges and share what board members need to know to understand these shifts and make their companies less vulnerable to future risks. Includes Q&A Session.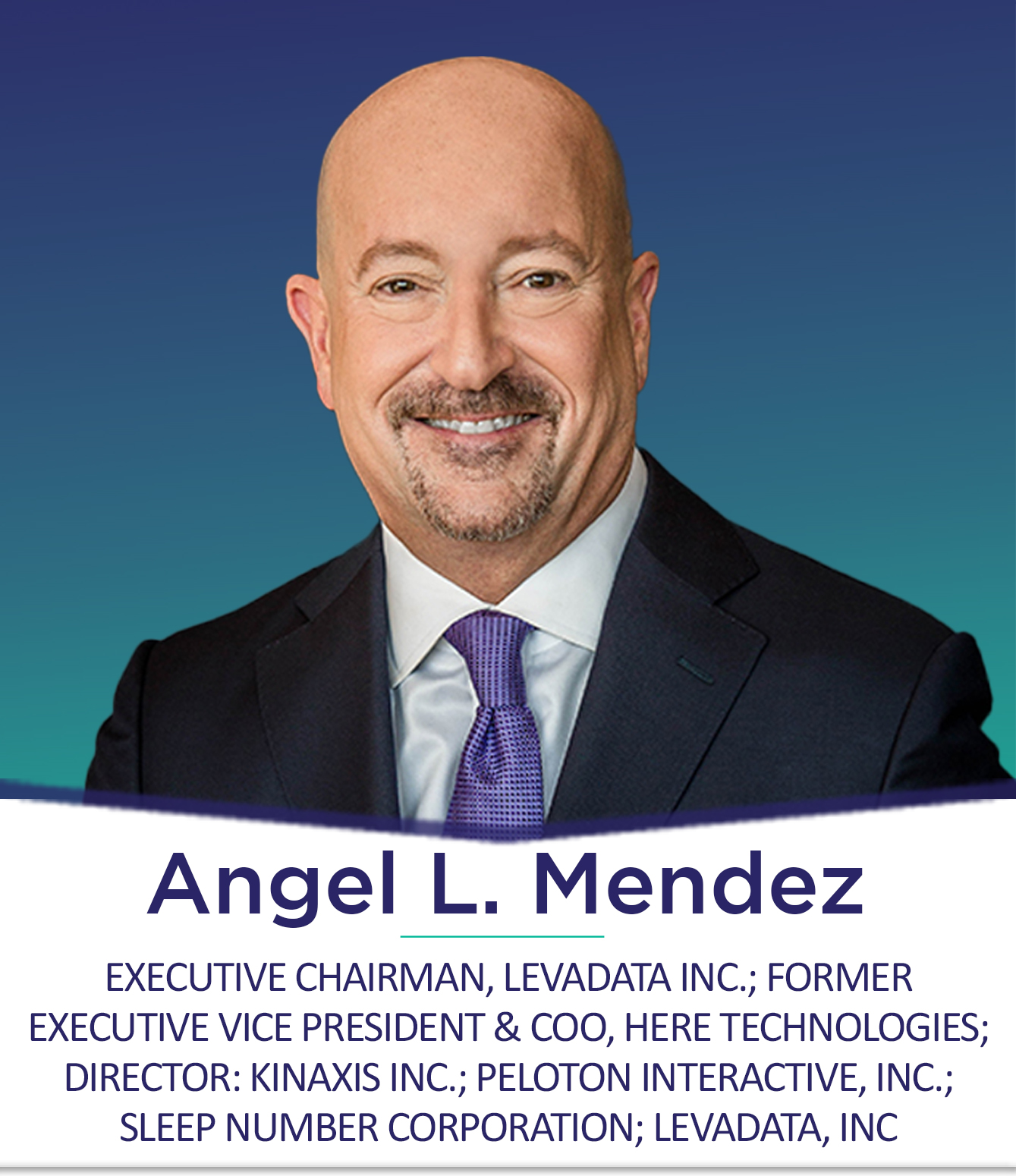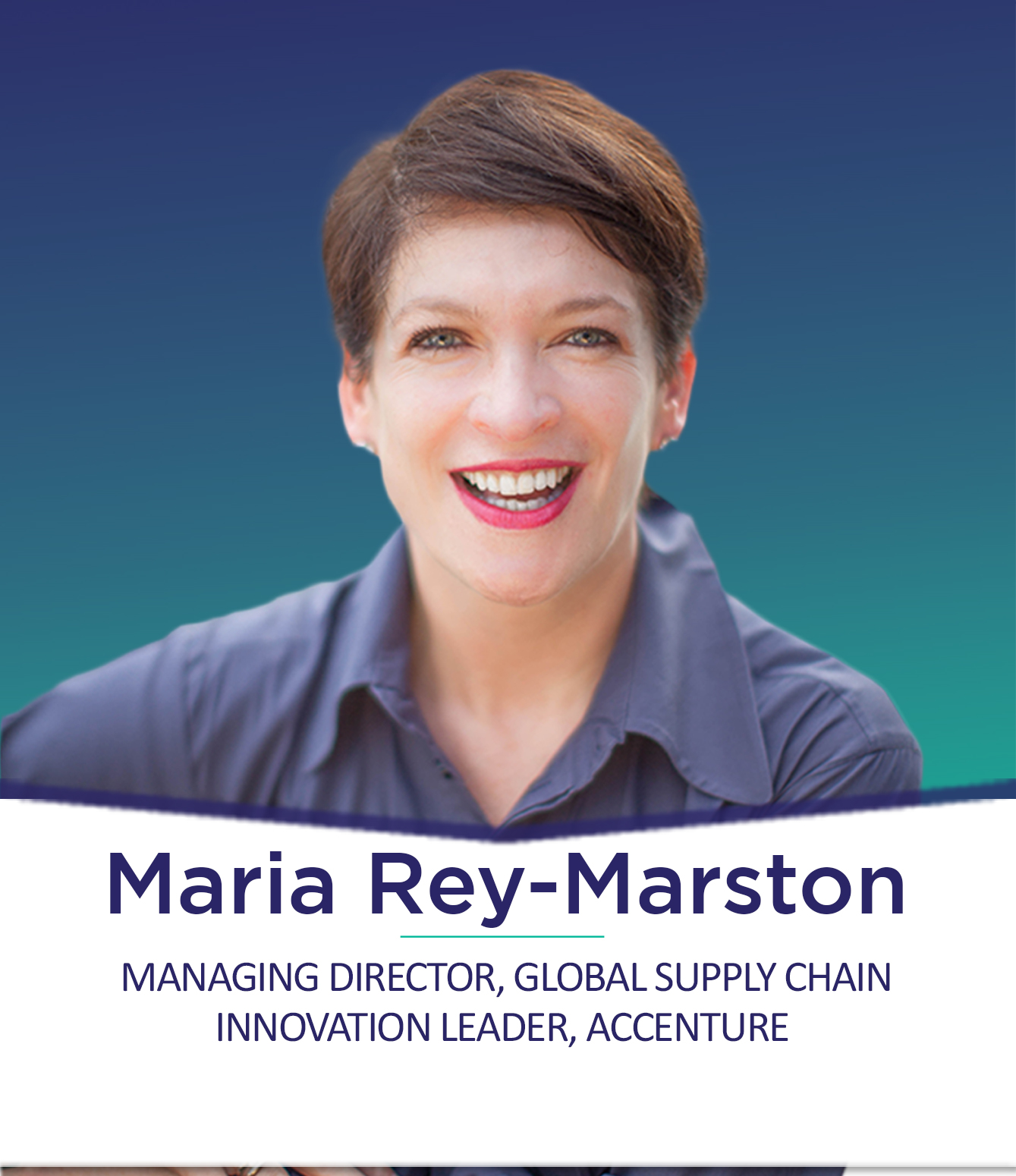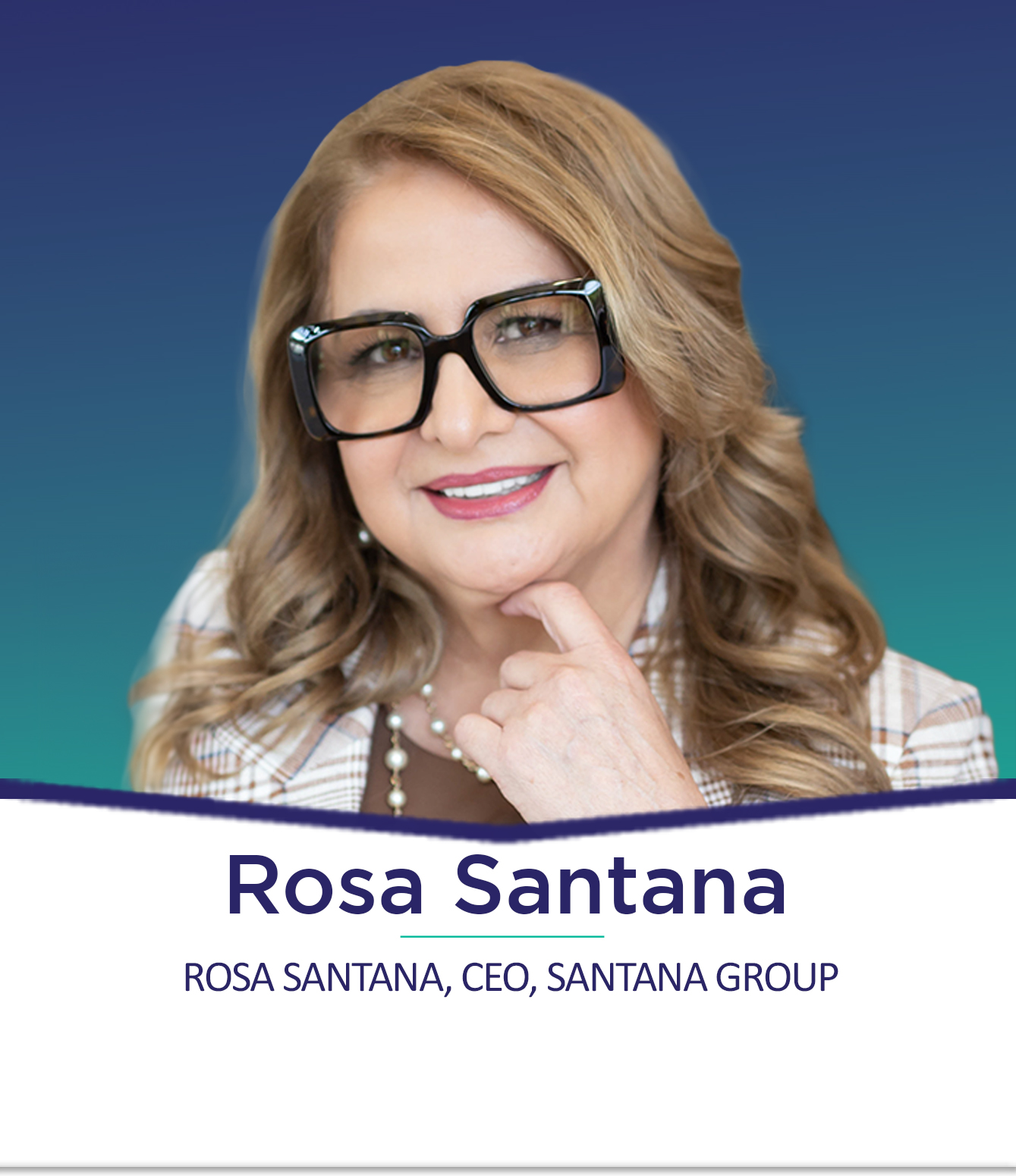 Sequoia Room Toyota HQ
9:30 - 10:30 AM
Concurrent Session: Boardroom Essentials: Navigating Cybersecurity, AI, and Technology
As technological innovations have become a cornerstone of business operations and companies are relying on advanced digital strategies to stay competitive, the need for technical expertise on corporate boards has increased. The growth of artificial intelligence (AI) use in business provides opportunities but comes with additional threats and concerns. Recent SEC proposals that address cybersecurity also require that boards understand their role in ensuring their companies' compliance and be prepared for increased scrutiny of data breaches
How are boards managing these technologies and what tools can they use to sort through the noise and find a successful path forward to manage their risk? This panel of experts will break down the board's responsibility in cybersecurity compliance and discuss how to initiate AI governance at the board level.
Concurrent sessions are designed to be interactive and are scheduled to allow for a longer Q&A period.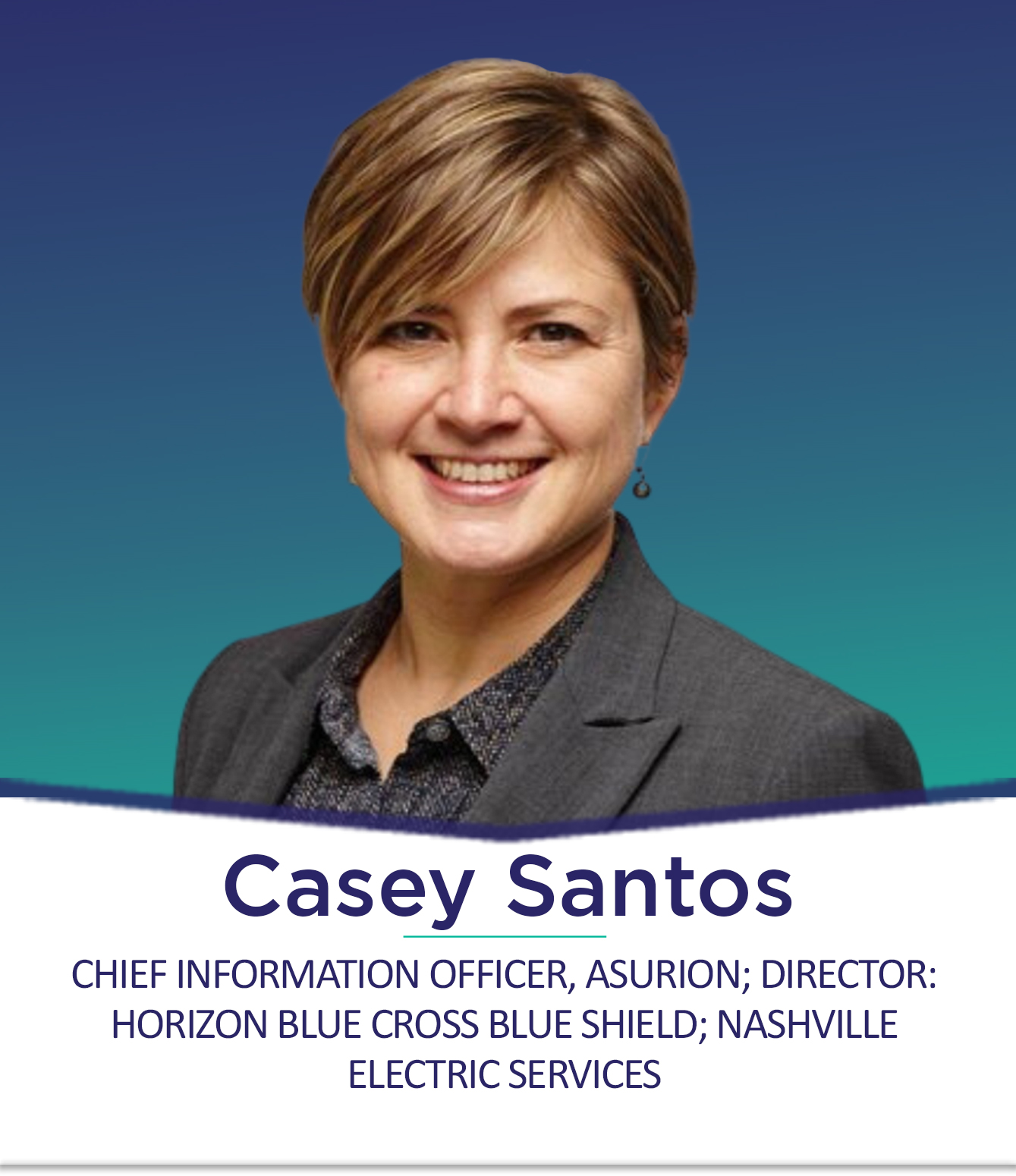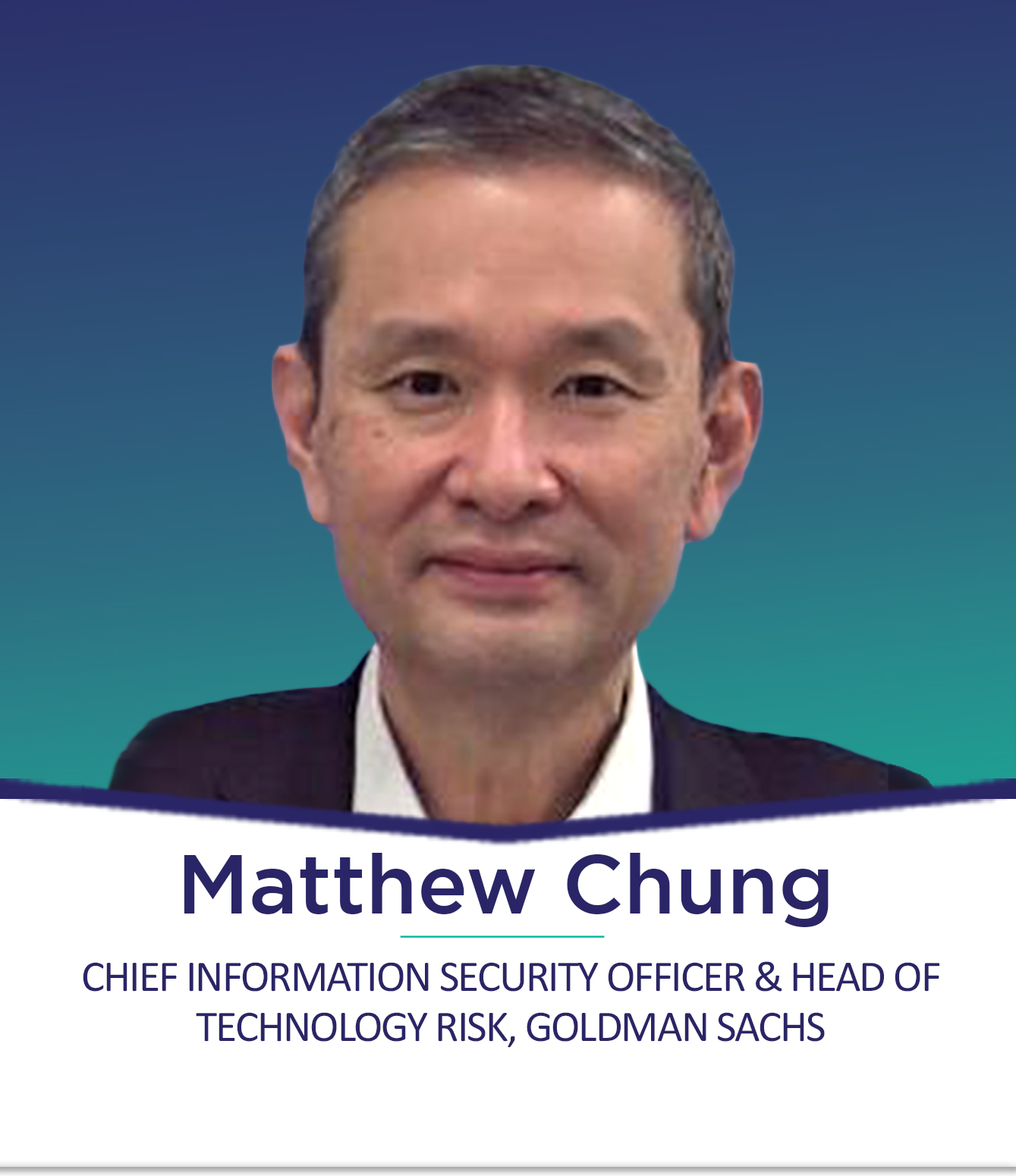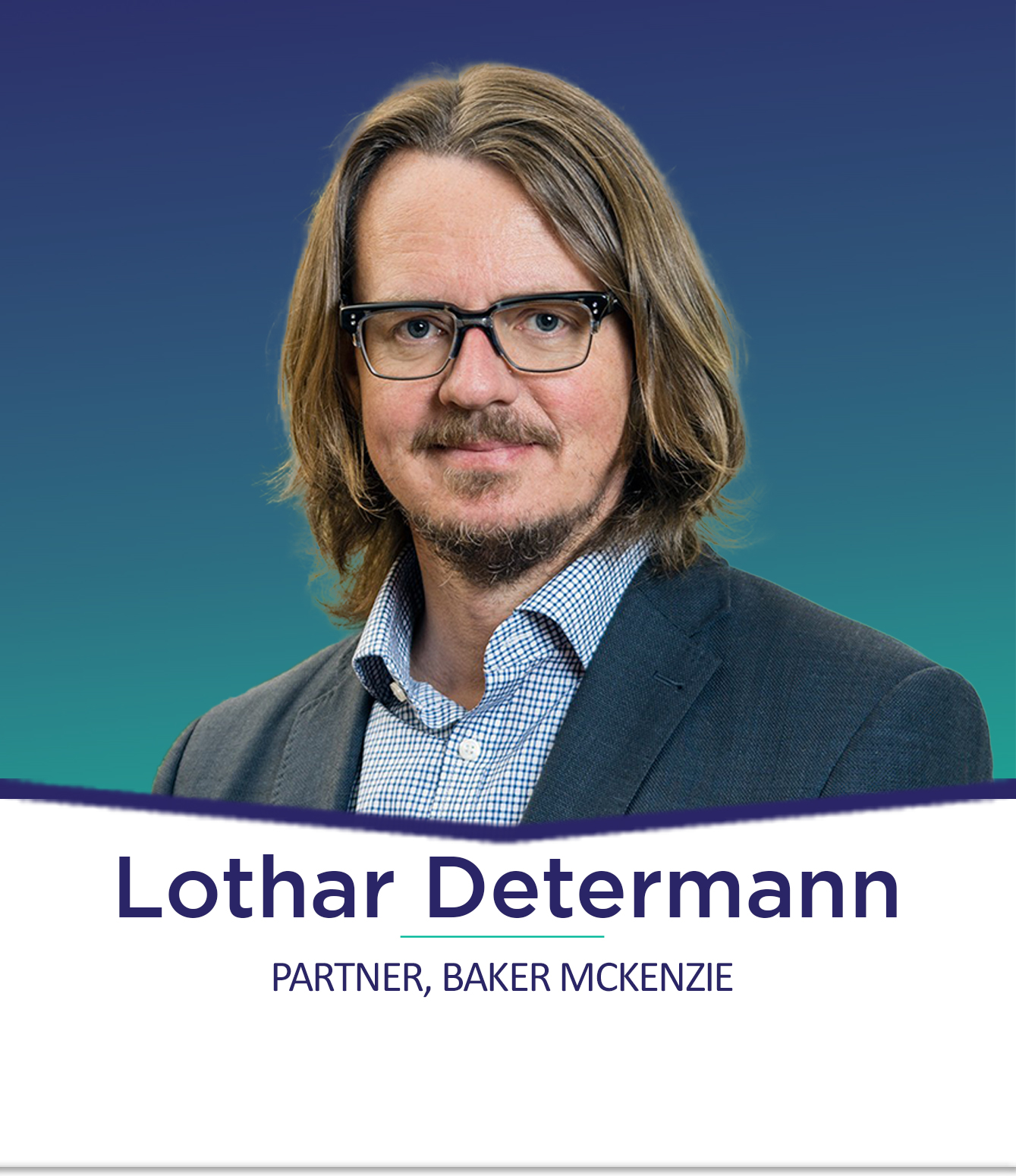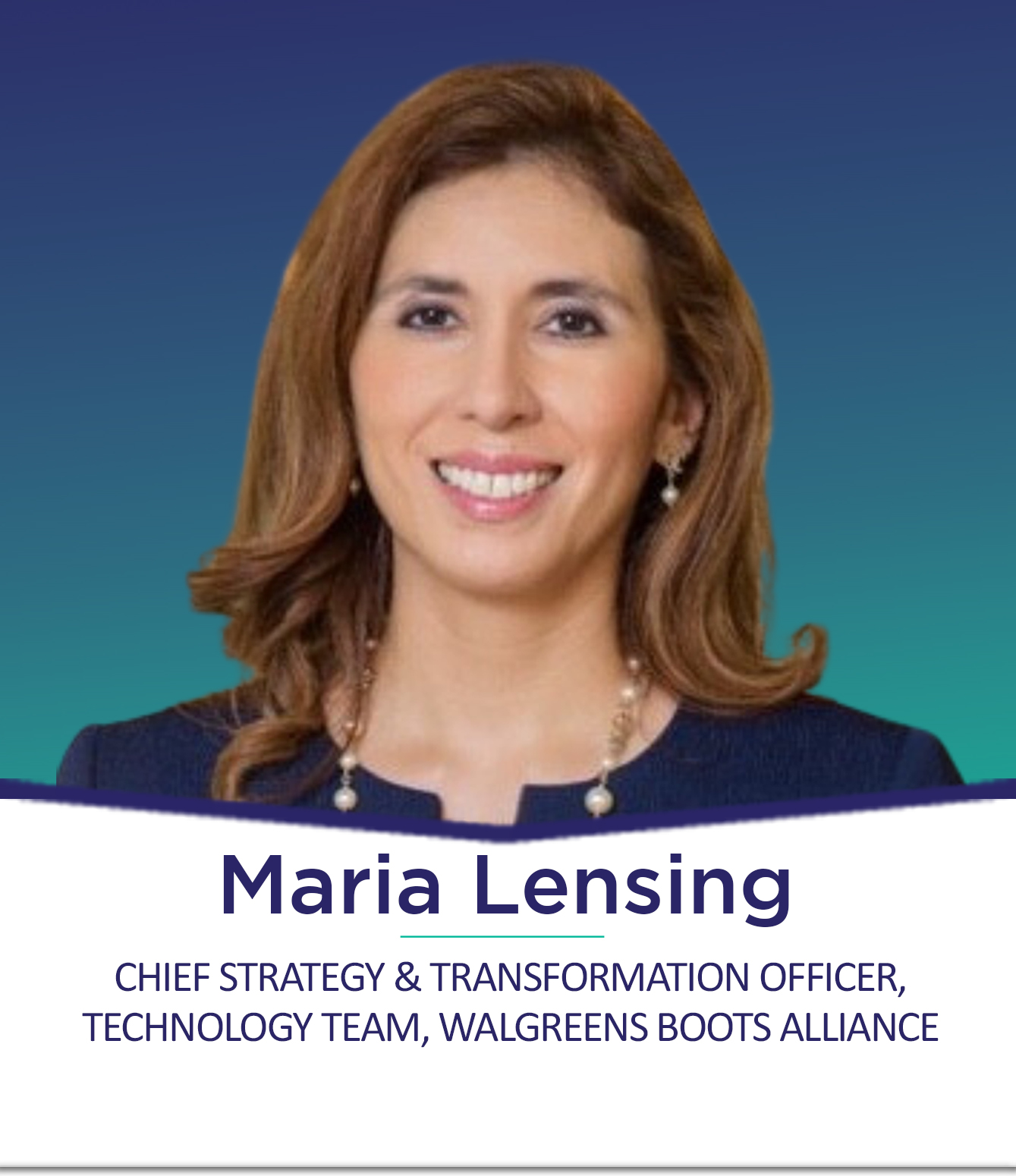 Previa/Sienna Rooms, Toyota HQ
9:30 - 10:30 AM

Concurrent Session: Shifting Tides: Adapting to the Turbulent Future of the Banking Industry
In 2023, banks have been hit by rising interest rates and a slowing economy, as well as a few high-profile bank failures. The news rocked financial markets, battered the banking industry, and eroded customer faith in banks. The myriad issues that confronted these banks have not gone away. Interest rates remain at historically high levels, the value of commercial property continues to decline, and recessionary concerns are only just beginning to fade.
What does this mean for the future of the banking industry and the more than 4,000 community banks in America? How are board members who serve on these boards addressing the concerns and rebuilding consumer faith? This panel features experts from a variety of financial institutions, prepared to discuss what's next for banking and to answer your questions about what the future holds.
Concurrent sessions are designed to be interactive and are scheduled to allow for a longer Q&A period.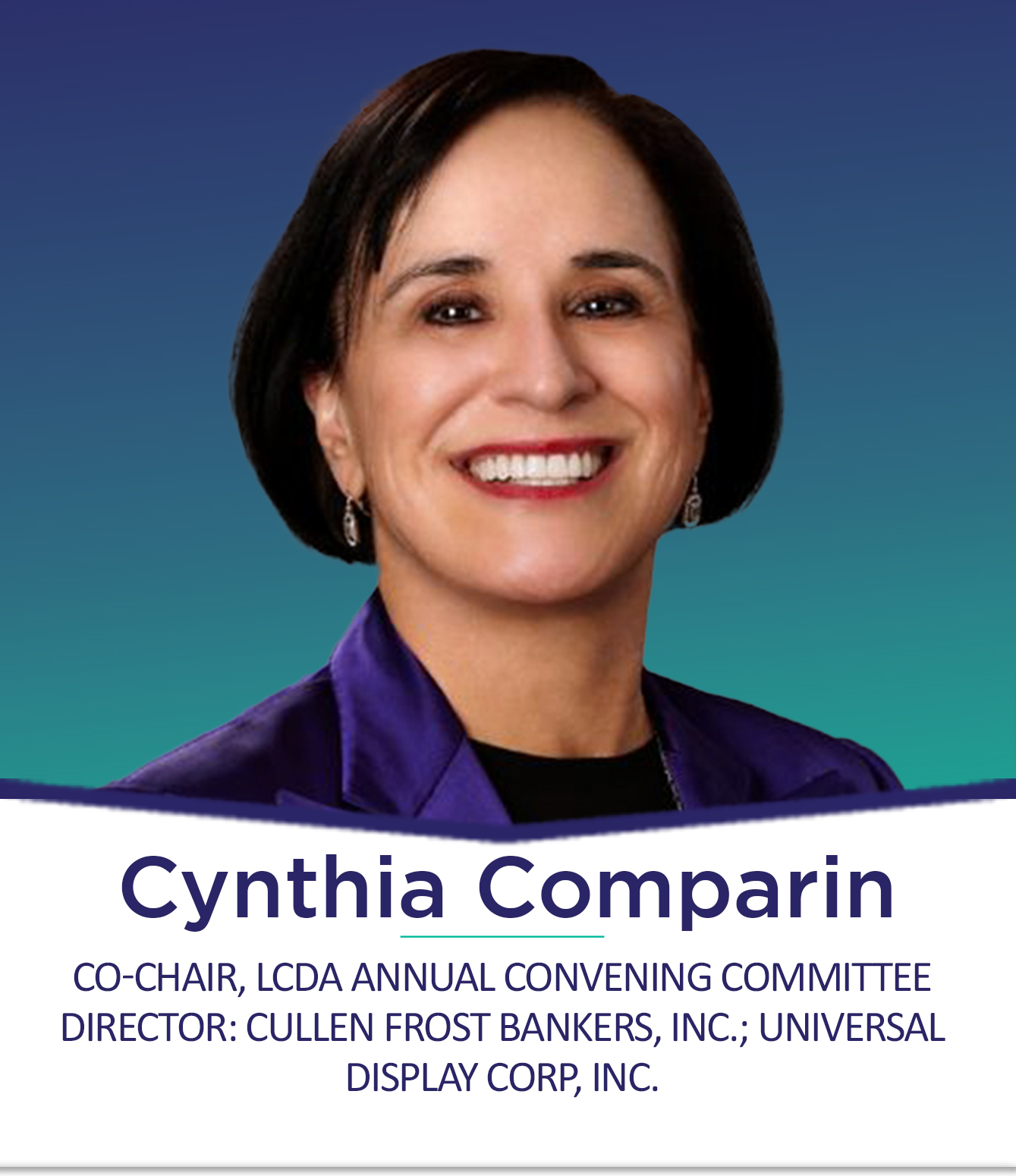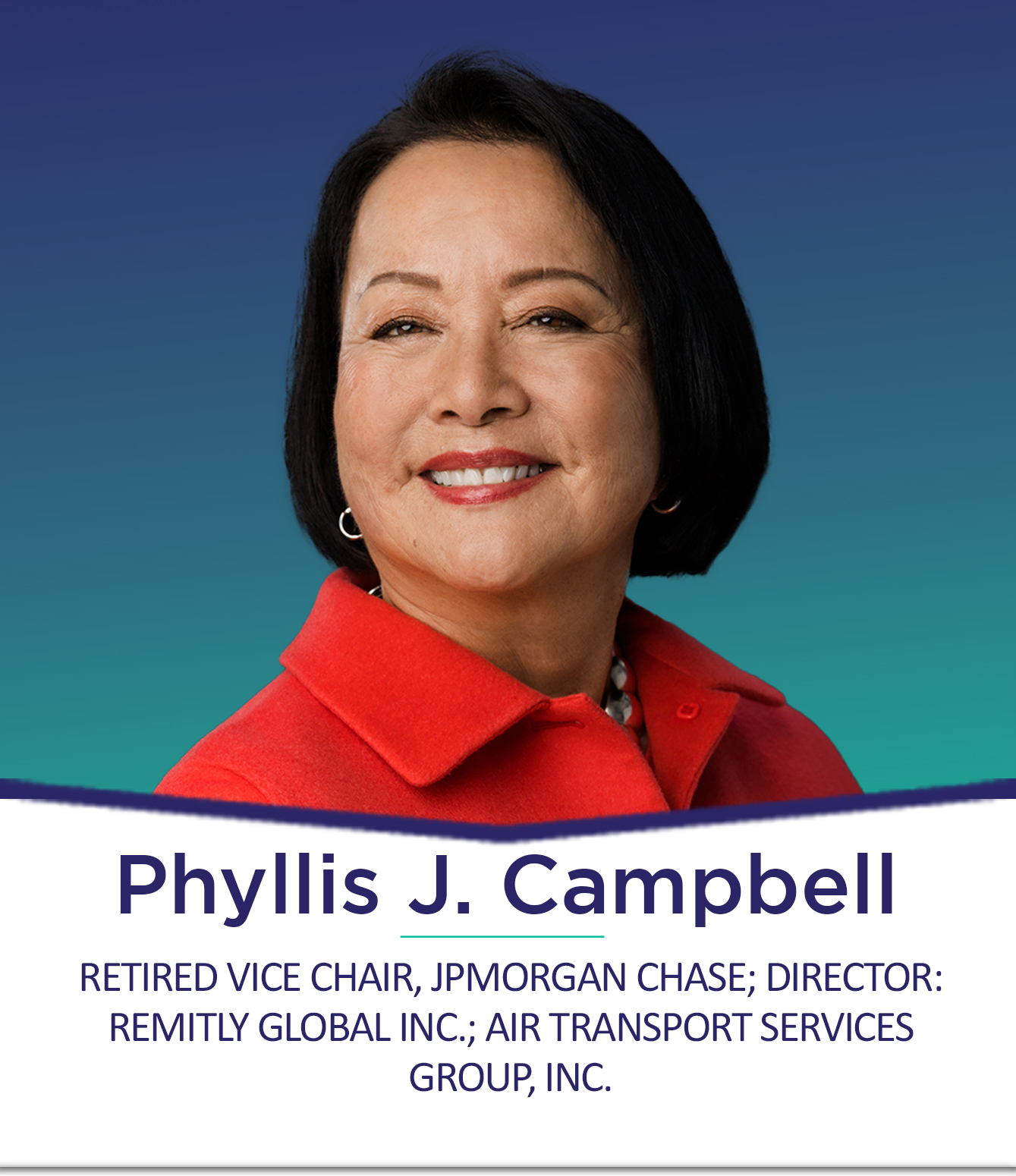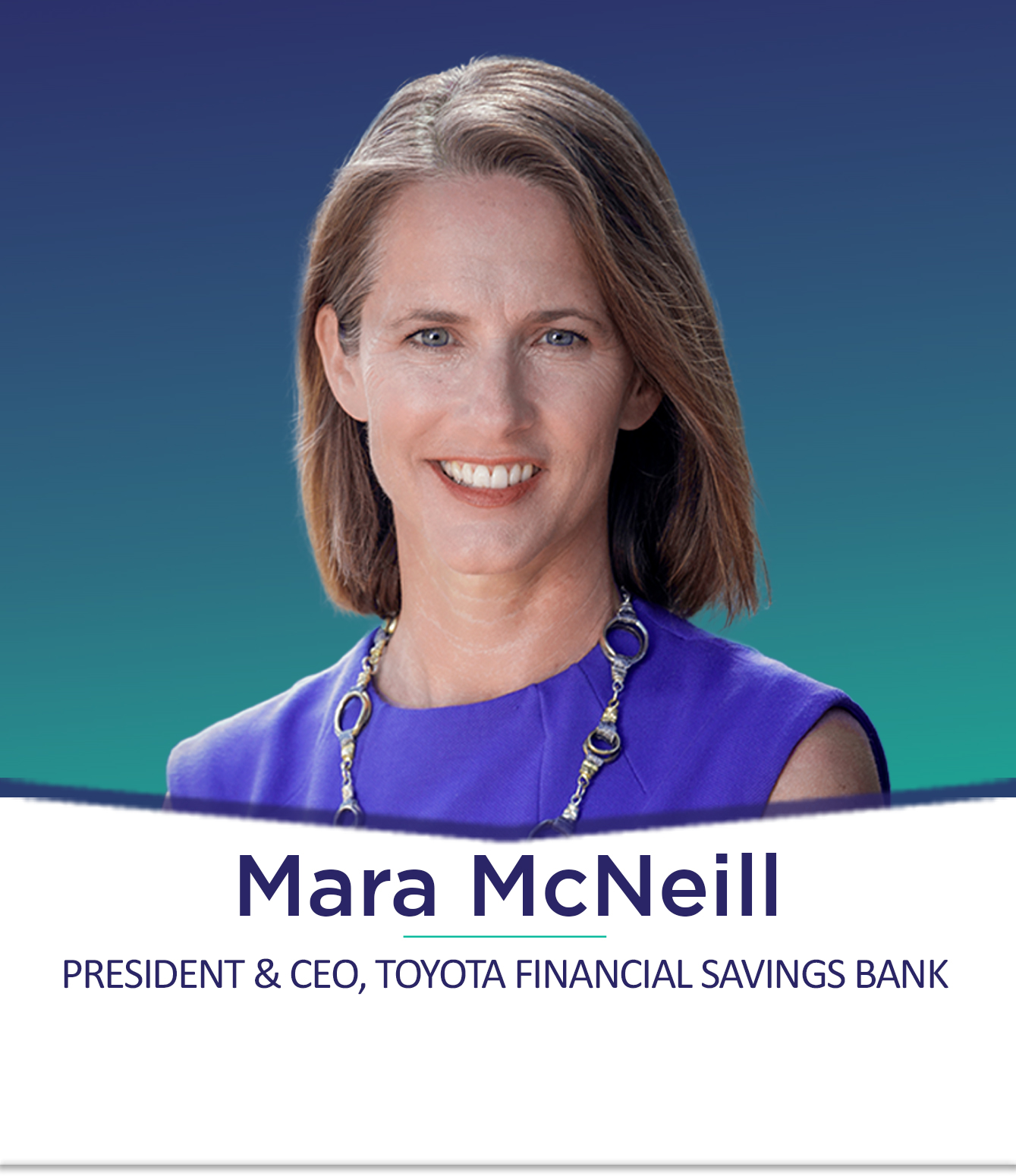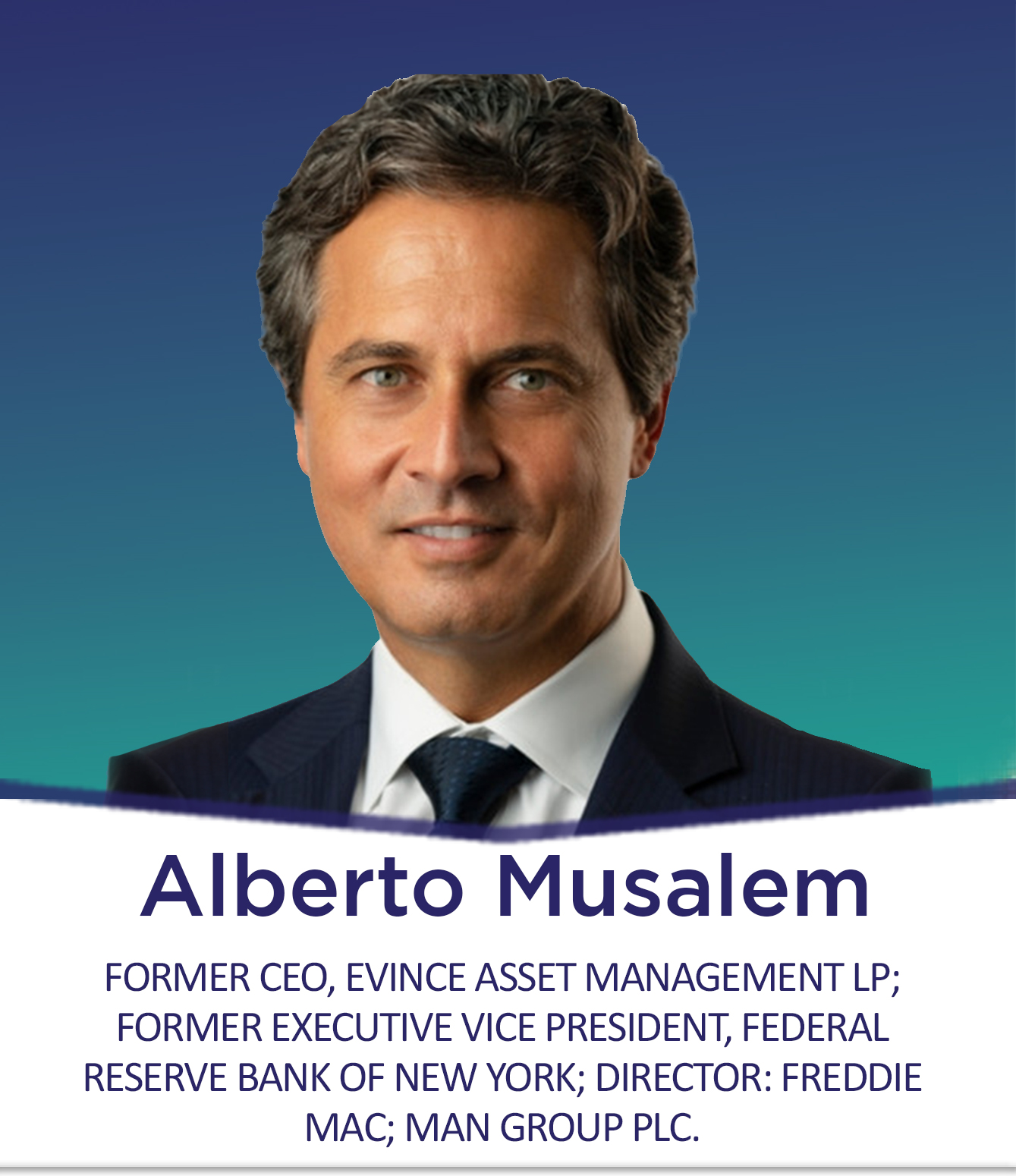 4Runnner/Land Cruiser/Stout Rooms, Toyota HQ
9:30 - 10:30 AM
Concurrent Session: The Board's Role in Building Tomorrow's Company

The demands on boards have never been greater. From climate change and ESG reporting, to managing technological risks, and increased shareholder activism, boards can sometimes find themselves too focused on compliance and reporting, rather than the future of the board and the company. Boards that do focus on this transformation, partner with management to shape the future, of both the board and the company.
This panel of experts will offer advice on how to increase board effectiveness and create a future-looking board, focused on building tomorrow's company.
Concurrent sessions are designed to be interactive and are scheduled to allow for a longer Q&A period.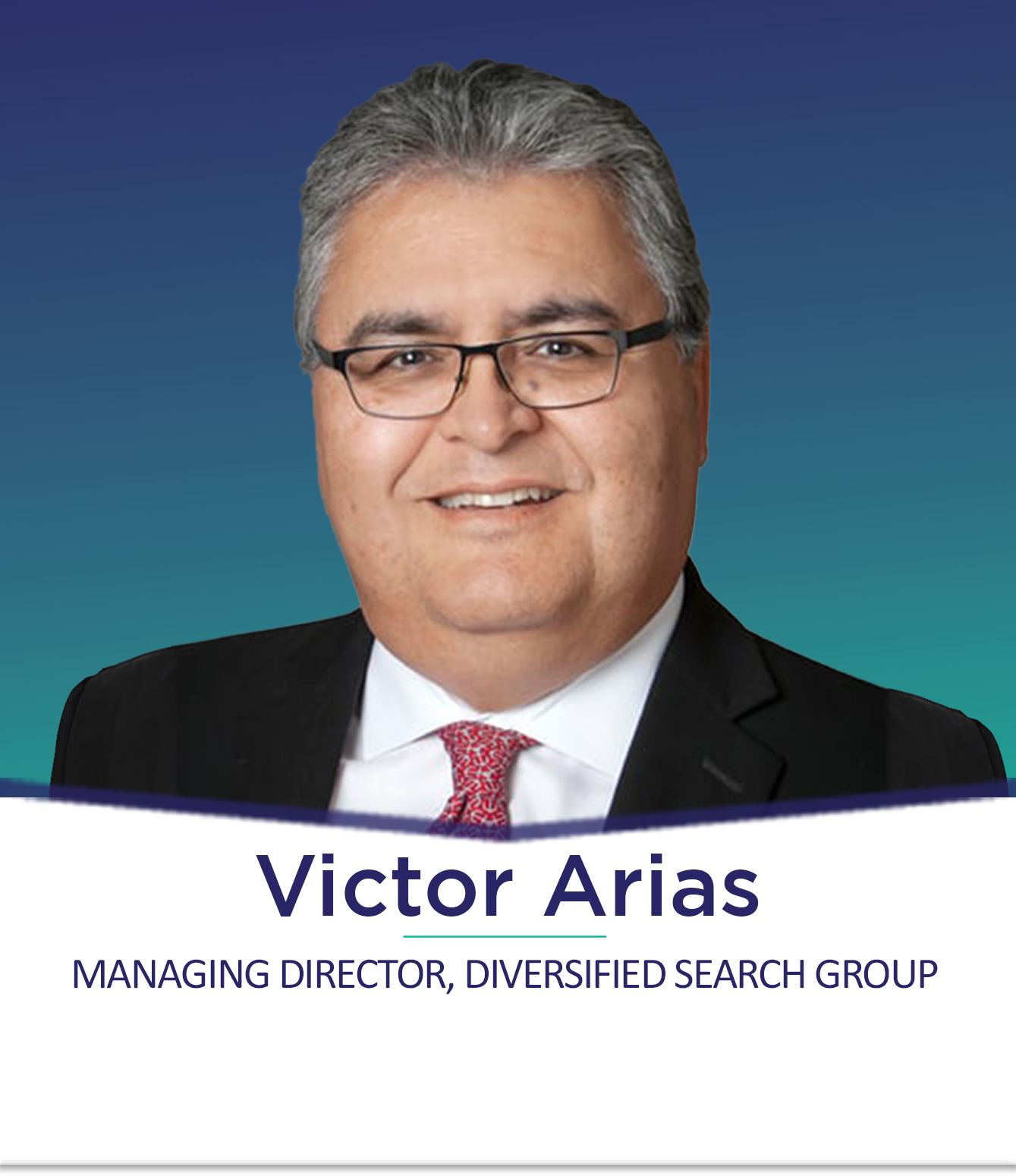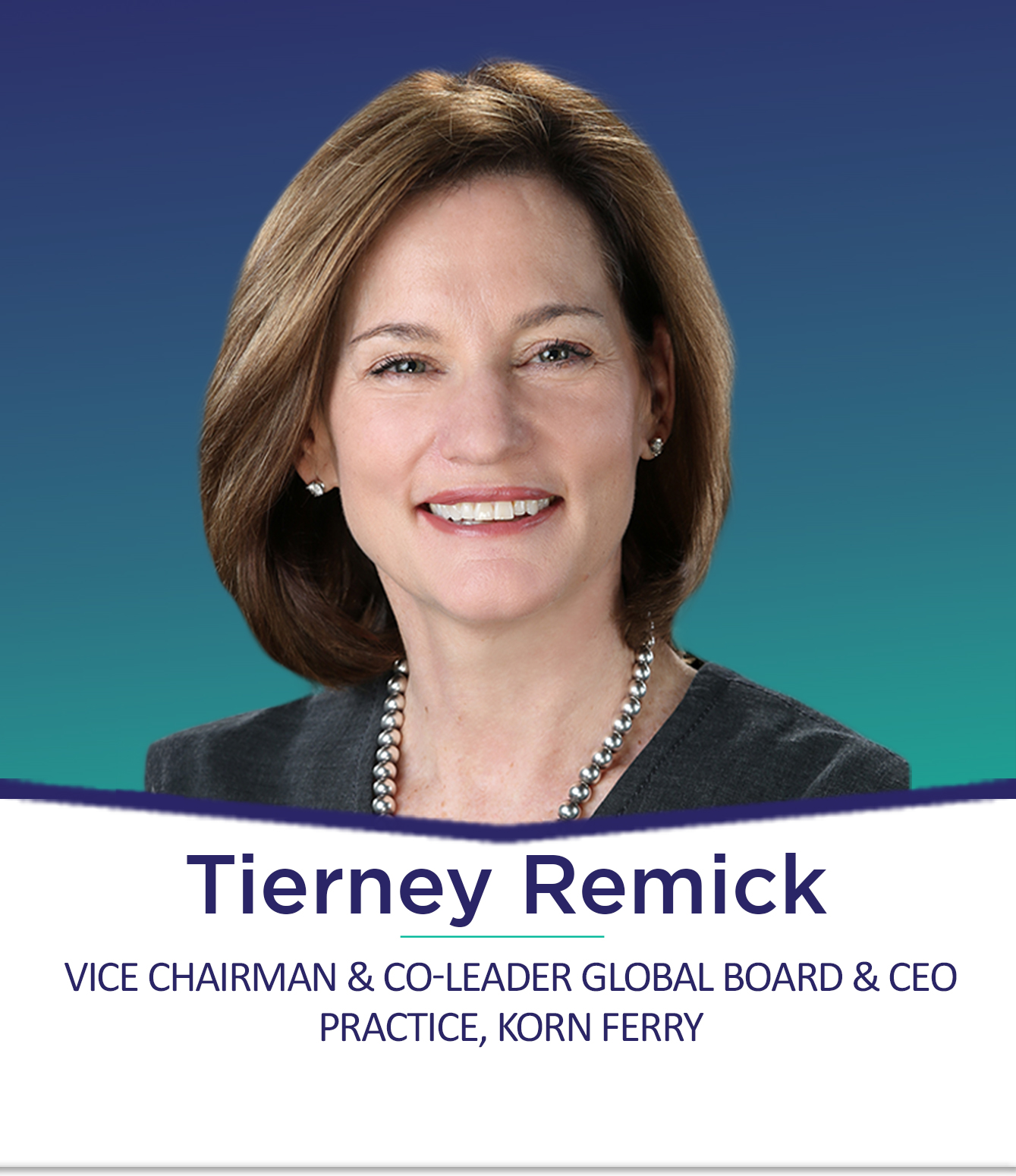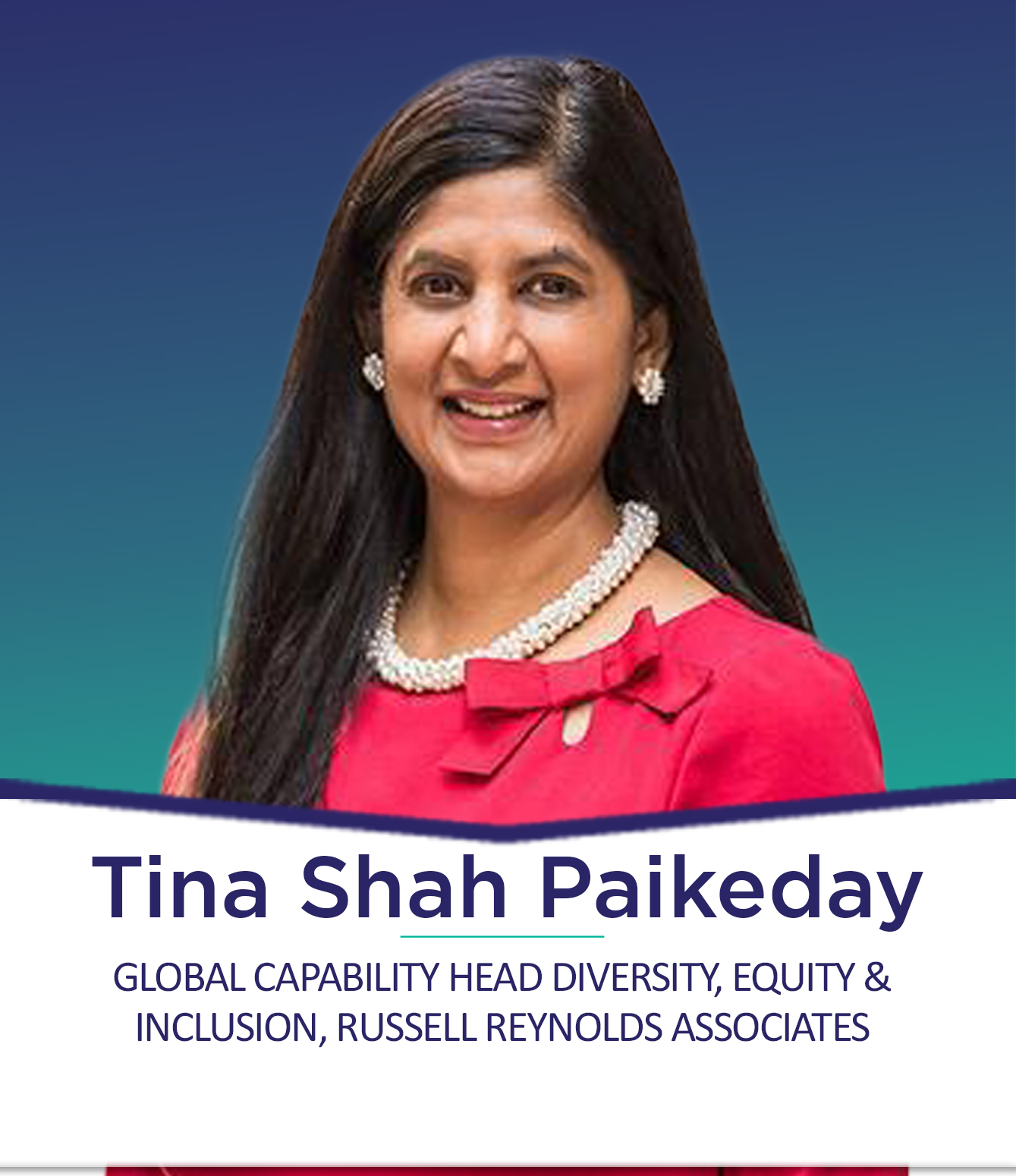 RAV4/FJ Cruiser Rooms, Toyota HQ

Fireside Chat with Mark Templin, CEO, Toyota Financial Services
Introductions: Miriam Hernandez-Kakol, Retired KPMG Partner & Former Global Head, KPMG Consulting; Vice-Chair, HITEC; Director: Hovanian Enterprises, Inc.: Toyota Bank, a subsidiary of Toyota Motor Company

A mainstay of the Annual Convening, this year's Host Fireside Chat features Toyota Financial Services CEO, Mark Templin, in conversation with Elizabeth Oliver-Farrow, LCDA Board Chair.
Sequoia Room Toyota HQ
Luncheon Session
12:30 Short Take
12:45 Panel: Shaping the Future Workplace
The world of the workplace is changing rapidly, accelerated by the pandemic, which expedited remote work and the adaptation of digital technologies like automation and AI. But as companies return to the office and the demand for talent decreases in the face of mass layoffs, what does the future now hold for workers and the workplace? And what do recent legal challenges to the concepts of diversity and inclusion mean for employees and management?
In this panel, we've brought together experts to provide a variety of perspectives on this topic that touches all board members, as they confront how to build an inclusive workplace that values all stakeholders and continues to foster innovation and build shareholder value. A Q&A session will follow the panel.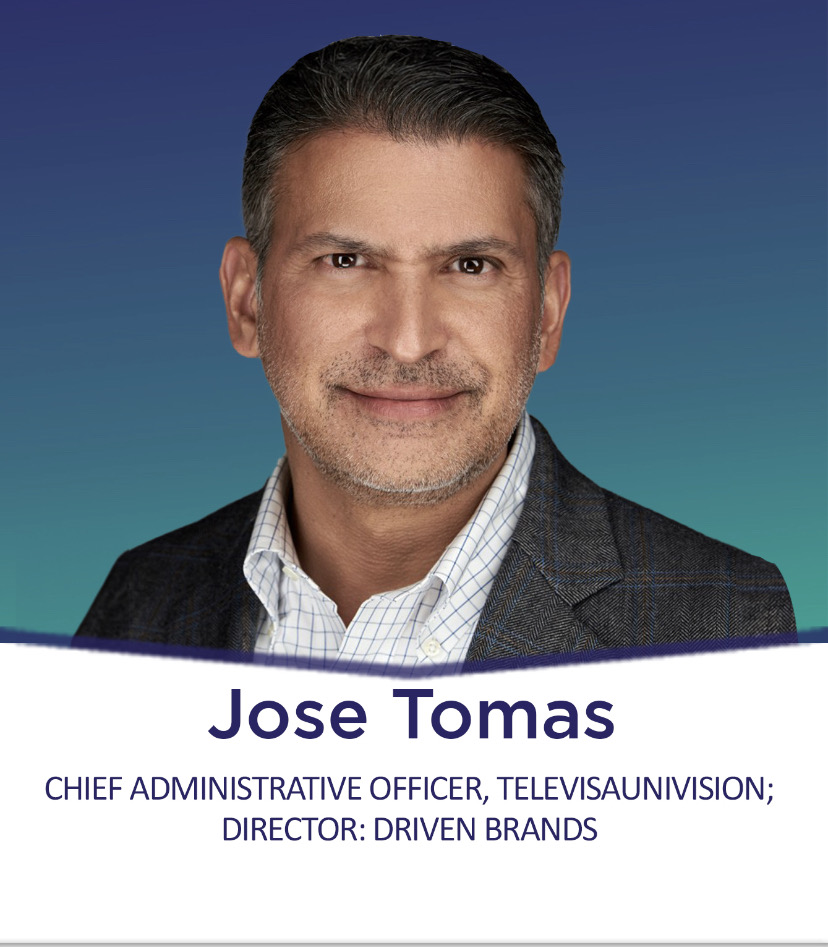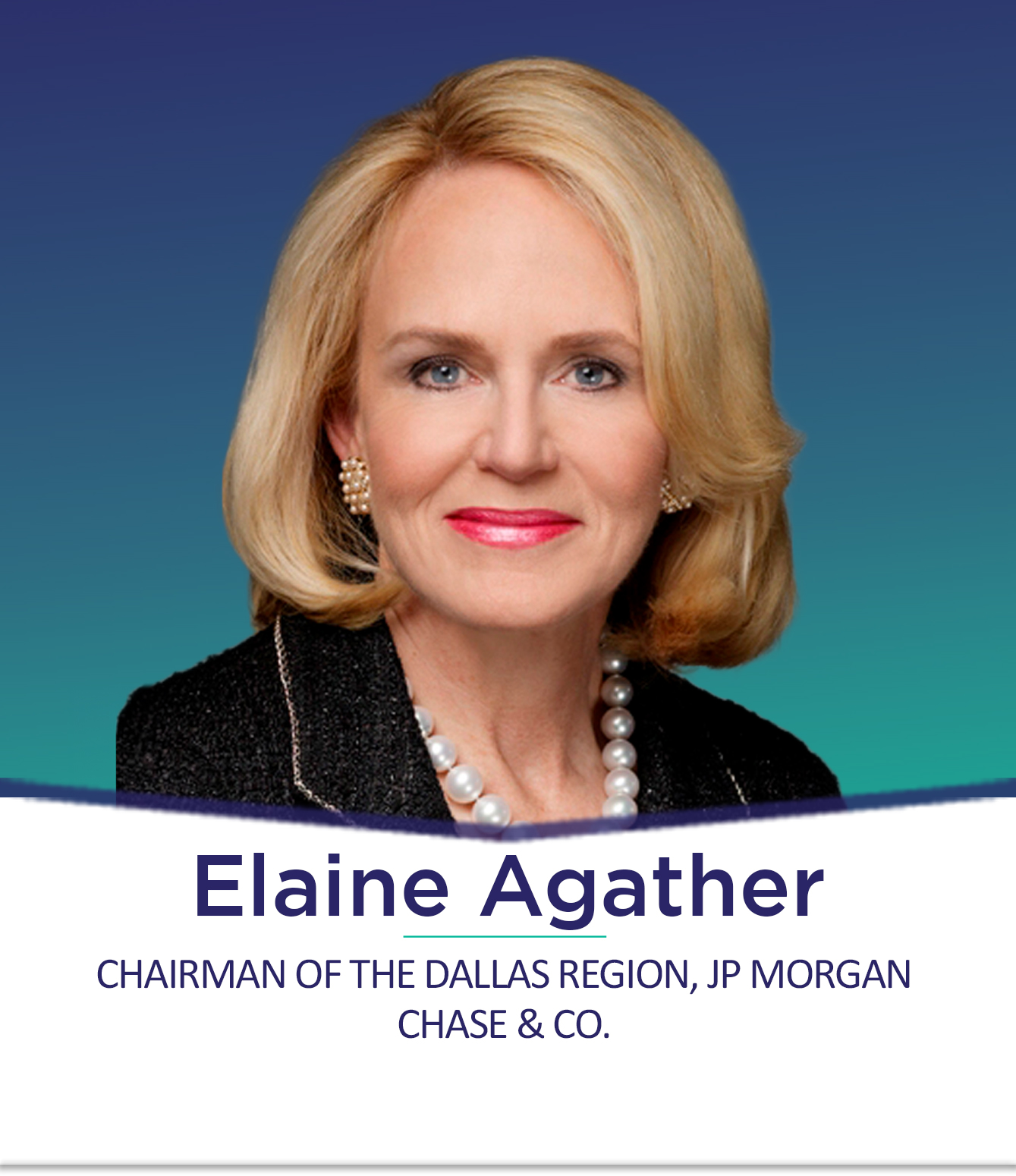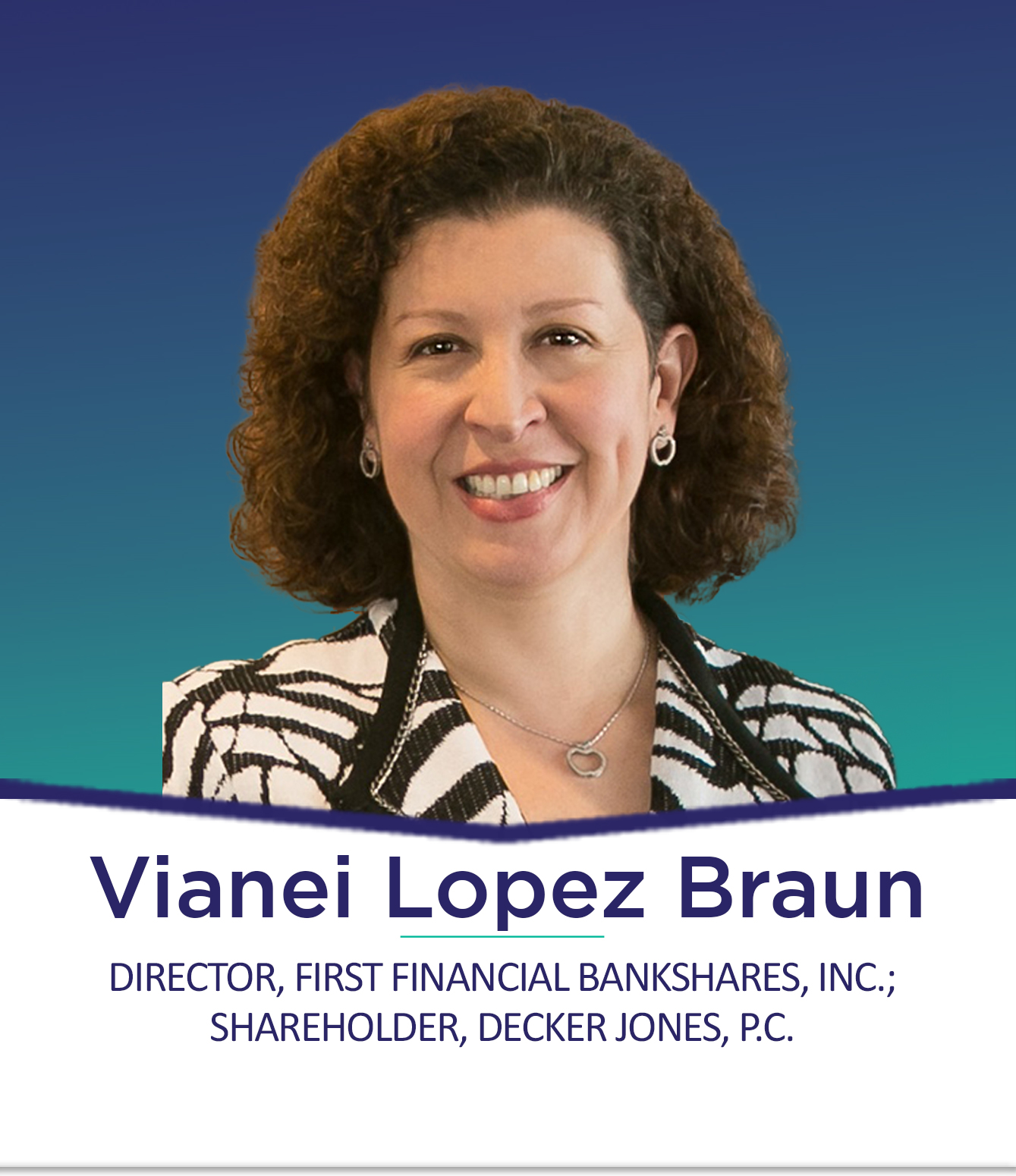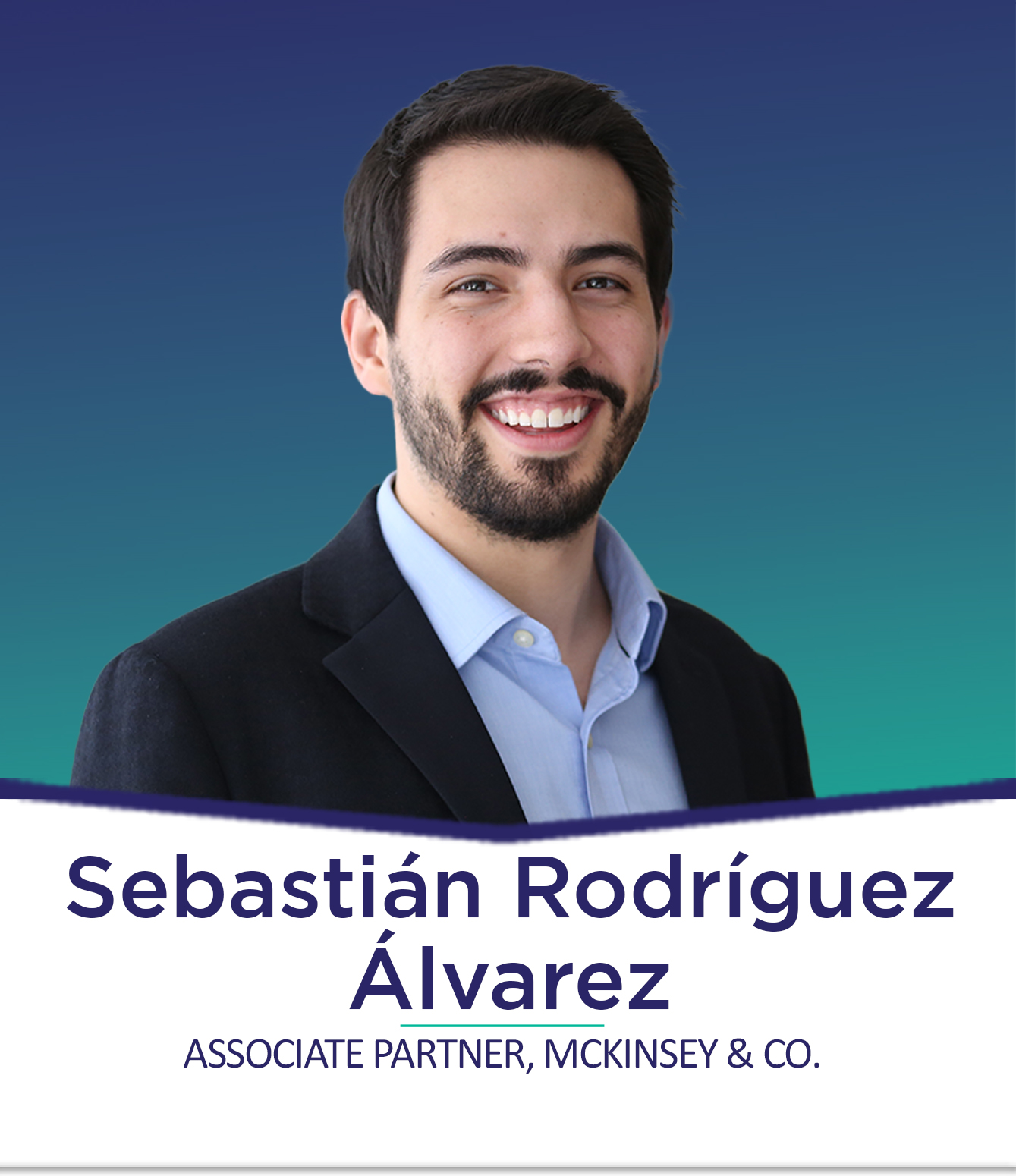 Closing Cafecito
Join your fellow attendees for a closing coffee and dessert reception. And start making plans for next year!